Date
Zoom link available upon RSVP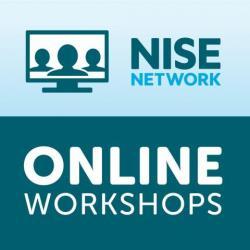 The NISE Network runs a series of free online workshops to increase the number of professional development opportunities available to our partners, and create more channels for partners to share their work and learn from each other directly.

Online Workshop: Museum school outreach and fields trips in the time of COVID uncertainty
Tuesday, September 29, 2020; 2 - 3pm  Eastern / 11am - 12pm Pacific
View the recording and resources from the online workshop here
The 2020-2021 school year is bound to look different than it has in past years as some schools have already moved to online learning. Given the uncertainty of the next few months what role can NISE Network partner organizations play with their local school's outreach and/or virtual field trips? Join us and your fellow NISE Network partners to hear some unique and creative ways that they are adjusting their fall K-12 outreach and virtual field trips with local schools.
Presenters
Josh Sarver, Center of Science and Industry (COSI), Columbus, OH
Elizabeth Nuckols, ECHO, Leahy Center for Lake Champlain, Burlington, VT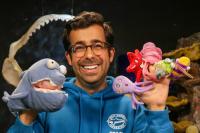 Ross Johnston, Mote Marine Laboratory & Aquarium, Sarasota, FL

Eron Damercy and Stephen Weisenreder, Rochester Museum & Science Center, Rochester, NY
---
Acknowledgements
This material is based upon work supported by NASA under cooperative agreement award number NNX16AC67A and 80NSSC18M0061. Any opinions, findings, and conclusions or recommendations expressed in this material are those of the author(s) and do not necessarily reflect the view of the National Aeronautics and Space Administration (NASA).