Date
Zoom link available upon RSVP
The NISE Network runs a series of free online workshops to increase the number of professional development opportunities available to our partners, and create more channels for partners to share their work and learn from each other directly.
Online Workshop: Working with STEM Experts - If Only There Was A Guide... Now There Is!
Tuesday, March 1 2022; 2pm - 3pm  Eastern / 11am - 12pm Pacific
View a recording of the workshop and resources here
Community engagement is always better when the community can see themselves in those engaging with them. Though knowing where to find expertise in your community can sometimes be challenging. In this online workshop, we will explore the NISE Network's "Working with STEM Experts" Guide - a practical resource for how to find, prepare, and work with the experts in your community. We'll discuss strategies for finding experts with different subjects, including Indigenous knowledge. We will also focus on finding experts from colleges and universities, student groups, professional societies, diversity-serving professional societies, local industry professionals, affinity and enthusiast groups, local, state, and federal agencies. We will offer best practices for integrating experts into any programming topic in an informal learning setting, as well as helpful tools for creating successful, fun, effective experiences for all. Come learn how to utilize the valuable expertise in your community and provide access to these experts for your audiences.
---
Resources
Working with STEM Experts:  A Guide for Educators in Museums and Other Informal Learning Settings: https://www.nisenet.org/working-with-experts
---
Presenters
Catherine McCarthy
Arizona State University 
Tempe, AZ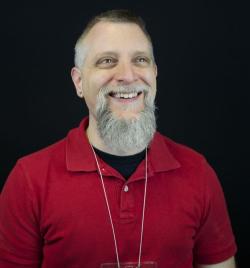 Darrell Porcello
Children's Creativity Museum 
San Francisco, CA
Christina Leavell
Science Museum of Minnesota 
Saint Paul, MN
---