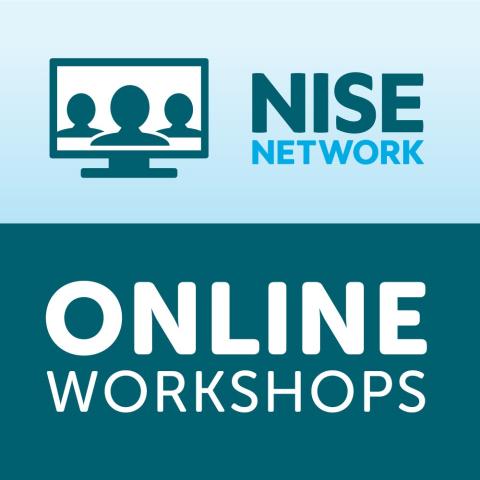 The NISE Network runs a series of free online workshops to increase the number of professional development opportunities available to our partners, and create more channels for partners to share their work and learn from each other directly.
Tips for Planning Your August 21, 2017 Solar Eclipse Event
Friday, January 27, 2017; 2 - 3pm  Eastern / 11am - 12pm Pacific

Planning for the August 21st, 2017 Total Solar Eclipse! This online presentation and discussion will cover the science behind the 2017 total solar eclipse that will cross the continental United States from Oregon to South Carolina, and will provide suggestions for activities and programs to engage the public. Participants will be invited to share their own institutional plans and ask questions of our guest experts. The eclipse will be visible throughout North America. Together we'll explore topics such as safety, engaging public audiences, promotion, and live-streaming eclipse videos. This will be one of the most amazing astronomical events in our lifetime! 
Presenters
Ali Jackson, Sciencenter in Ithaca NY
Andrew Fraknoi, Chair of the Astronomy Department at Foothill College in California
Dennis Schatz, Senior Advisor at the Pacific Science Center, ISE director on the NSTA board of directors, and Field Editor of the new NSTA/ASTC journal, Connected Science Learning
Resources
---
Total Solar Eclipse 2017 - August 21, 2017 Resources
---
About the Project
Learn more abut the project: http://www.nisenet.org/space
---
Acknowledgements
This material is based upon work supported by NASA under grant or cooperative agreement award number NNX16AC67A.  Any opinions, findings, and conclusions or recommendations expressed in this material are those of the author(s) and do not necessarily reflect the view of the National Aeronautics and Space Administration (NASA).