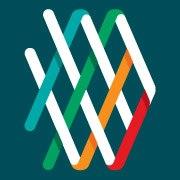 NISE Network Happy Hour:
The Nanoscale Informal Science Education Network (NISE Net) invites partners to gather informally for happy hour. Both old and new partners welcome!  No need to RSVP, just stop by.
Monday, May 19th,  2014, 5pm-7pm
McMenamins Six Arms
300 E. Pike St. Seattle, WA 98122
(206) 223-1698
http://www.mcmenamins.com/311-six-arms-home
Professional Development Sessions:
The NISE Network is planning to participate in several sessions at AAM.
Building an Institutional Culture of Evaluation and Learning
Organizational Planning and Evaluation
Wednesday, May 21  10:15-11:30 a.m.    
Washington State Convention Center
To remain viable and relevant, museums can no longer afford to carry on with business as usual. In this session, participants will contribute to a discussion about how to help our organizations thrive by fostering cultures of evaluation and learning within our institutions and across the field.
Presenter: Christine Reich, Museum of Science; Sarah Cohn, Science Museum of Minnesota; Brooke Rosenblatt, The Phillips Collection; Scott Pattison, Oregon Museum of Science and Industry
Innovation Through Creation: IMTAL Museum Theatre Showcase
Education and Interpretation
Monday, May 19  1:45-3 p.m.    
Washington State Convention Center
This session will feature live performances from a number of different museums and will provide attendees with the tools to create and implement these types of innovative programs in their own institutions.
Presenter: Elizabeth Pickard, Missouri Historical Society and Museum; Catherine Chiappa, Monterey Bay Aquarium; Heather Barnes, Museum of Science & Industry; Douglas Coler, Discovery Place; Stephanie Long, Science Museum of Minnesota
More information about the meeting: