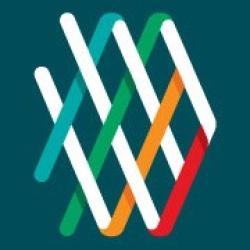 NISE Network Happy Hour:
The Nanoscale Informal Science Education Network (NISE Net) invites partners to gather informally for happy hour.
Both old and new partners welcome! 
No need to RSVP, just stop by.
Monday, April 27th,  2014, 5pm-7pm
Max Lager's Wood-Fired Grill & Brewery
320 Peachtree St NE., Atlanta, GA 30308 
maxlagers.com
Questions: contact Timothy Hecox <THecox@omsi.edu> 503-312-6054
Professional Development Sessions:
The NISE Network is planning to participate in several sessions at AAM including:
Conversations Around Change: Training Staff
Georgia World Congress Center  
Wednesday, April 29  10:45-12 p.m.      
Conversations about societal issues, controversial artifacts and art, emerging technologies and sensitive historical topics are essential, keeping museums relevant and honoring visitors' concerns and inquiries. This session will explore proven training methods, including improv and theatrical techniques, for empowering staff to converse with visitors in a meaningful and positive way. Session participants will receive hands-on exercises and supportive materials.
Heather Barnes - Museum of Science & Industry
Catherine Hughes - Conner Prairie Museum
Stephanie Long - Science Museum of Minnesota
Todd Norris - The Children's Museum of Indianapolis
CARE Marketplace of Ideas
MuseumExpo,  Monday, April 27  3:15-5:15 p.m.      
The CARE Marketplace of Ideas explores museums' social value by showcasing audience research and evaluation work that has helped museums find meaningful ways of interacting with and engaging the public. Highlighting innovative and interdisciplinary approaches, presentations give deeper insights on social value and how to facilitate change.
Poster - Stephanie Iacovelli - Museum of Science
"Finding relevance in the Nano mini-exhibition"
More information about the meeting: