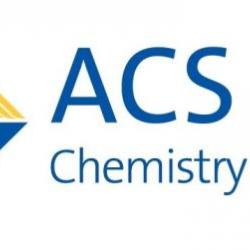 ACS National Meetings are where chemistry professionals meet to share ideas and advance scientific and technical knowledge. By attracting thousands of chemical professionals, the meeting provides excellent opportunities for sharing your passion for chemistry, connecting with the world's largest scientific society, and advancing your career in this ever-changing global economy.
The 256th National Meeting & Exposition is taking place August 19 - 23, 2018 in Boston, MA. This year's meeting theme is Nanoscience, Nanotechnology & Beyond. 
---
More Information 
---
Sessions
---
Team members of the NISE Network project, ChemAttitudes, which is a collaboration with the American Chemical Society, is co-leading a symposium on "Informal STEM Education: Innovation and Collaboration" and is seeking session abstracts, which are due March 26, 2018.
With this year's theme "Nanoscience, Nanotechnology and Beyond," NISE Network partners' work may be highly relevant, but addressing this theme is not a requirement for a successful session. Abstracts will also be considered that are related to informal chemistry education, collaborations, evaluation practices or findings, interesting activities and demonstration techniques, bringing in societal perspectives, and more. Abstracts should be submitted through the Division of Chemical Education (CHED) track.
*Note that you can participate in the symposium as a presenter without registering for the conference, but this would only allow you to attend that symposium.
Informal STEM Education: Innovation and Collaboration
David Sittenfeld, Program Manager, Forum, Museum of Science, Boston
Doris Lewis, Professor Emerita, Suffolk University
Informal science education (ISE) is a growing venue for chemists to engage the public about their research and its broader societal implications. This symposium will explore innovative models for informal chemistry education, including collaborations among scientists, ACS sections, and informal science education institutions. Presentations could focus on: celebrating chemistry during National Chemistry Week, Chemists Celebrate Earth Week, NanoDays, or chemistry festivals, best practices for recruiting diverse publics, ways of recruiting, preparing and orienting scientists and students for talking with the public, methods for evaluating the learning impacts of these engagements, or ideas for new collaborations between ISEs and chemistry institutions.
---
To Submit a Proposal
You don't need to be an ACS member to present, however you will need to create a free ACS account to submit your session proposal.
Create a free ACS account here. 
Go to https://acsnm256.abstractcentral.com/submission and log in with your ACS account you have created.
Click on the button for "CHED" (that's chemical education) and submit an abstract with title, description, etc. Abstracts are limited to 2500 characters/300 words.
Be sure to select Presentation Type 2 (Oral Preferred) and select symposium (Informal STEM Education: Innovation and Collaboration) from the drop-down menu.
---
ACS Public Outreach Event
Saturday, August 18, 2018
Location and time TBD