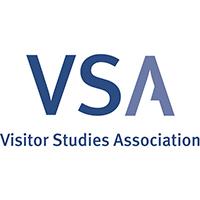 Date
-

Milwaukee, Wisconsin
NISE Network Sessions:
Pushing our boundaries: Teaming up to get more accomplished
Conference Session
Wednesday morning, July 17
Sarah Cohn, Science Museum of Minnesota; Chris Cardiel, Oregon Museum of Science and Industry; Liz Kollmann, Museum of Science, Boston; Liz Rosino, Oregon Museum of Science and Industry; Gina Svarovsky, Science Museum of Minnesota
What do effective models of partnership and collaboration look like? This session will present different forms of participation by evaluation departments, entire institutions, and individuals from the past year. Getting people on board with evaluation is tricky, at best: we want participants to share their perspectives on this problematic element of evaluation!
Who's not responding? Survey response rates and the nonresponse bias
Poster Session
Thursday afternoon, July 18
Liz Rosino, Oregon Museum of Science and Industry (OMSI)
A survey is a widely used and potentially powerful data collection tool. But much of its value is dependent on individuals from your target population agreeing to participate in the effort. This poster will discuss strategies to increase your survey response rate, analysis techniques for understanding the magnitude and direction of bias in your findings caused by nonresponse, and how to provide a more illuminating picture of your survey's response rate.
More about the Conferece:
http://www.visitorstudies.org/conference-overview