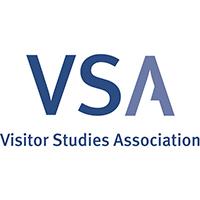 Date
-

Indianapolis, Indiana
About the Conference
Theme: Taking Action for Improvement, Growth, and Social Change
The 2015 Conference will be in Indianapolis, IN 
July 14-18, 2015
Hotel Alexander - Indianapolis, IN
More information: http://www.visitorstudies.org/conference-overview
Join the Visitor Studies Association July 14-18, 2015 in Indianapolis for our annual conference. This year's theme is Taking Action for Improvement, Growth, and Social Change.
 The 2015 conference offers a venue for presenting new research, findings, and methods and exploring higher level topics and questions of interest to the field of informal learning and audience research. This year, keynote speakers and sessions will emphasize the ways in which we can take action through our work. VSA is dedicated to meeting the growing demand for the tools and the inspiration to better understand informal learning, as well as best-practice strategies for how to attract, educate, and serve diverse communities. To take action, we need to develop ourselves as creative and dynamic leaders, as individuals and within institutions and organizations dedicated to supporting informal learning opportunities; this is the key to fulfilling our potential for public service.
Conference workshops will occur on July 14th, 15th, and 18th, with topics ranging from developing measures of informal learning to using data visualization in reporting. Pre- and post-conference workshops provide an important opportunity for professional development and are attended by students, evaluators, exhibit and program designers, and museum directors alike. Leaders of these lively half and full day workshops come from a broad range of fields and professions.
Beginning at 6:00 p.m. on Wednesday, July 15, attendees will gather for an evening event at the Indiana State Museum and Eiteljorg. On Thursday evening, the celebrations will continue at the Indianapolis Museum of Art. New this year are a variety of small dining discussions led by members of VSA on a host of exciting topics.
Sessions related to the NISE Network
Thursday, July 16, Session 1   11:00 a.m. – 12:15 p.m.
Format: Panel
Title: Method to the Madness: When Methods Meet the Real World
Presenters: Elizabeth Kollmann, Museum of Science, Boston,  Juli Goss, Museum of Science Boston,
Gina Svarovsky, University of Notre Dame, Liz Rosino, Oregon Museum of Science and Industry
Stream: Evaluation 101
Summary: Come talk about the nitty-gritty details of data collection! Over the past few years, we've thought through some worst-case scenarios with projects large and small and realized that even basic methods can be challenging. Hear about our tactics and ask the group about any of your recent struggles.

Session 3   4:00 – 5:15 p.m.
Format: Panel
Title: Embrace the complexity! Building evaluation capacity within a complex system
Presenters: Amy Grack Nelson, Science Museum of Minnesota/University of Minnesota, Liz Kollmann,  Museum of Science, Sarah Cohn, SMM, Anika Taylor, The Bakken Museum
Stream: Research to Practice Cycle
Summary: Educational organizations, from small institutions to large networks, are complex systems. How can evaluation capacity building address the evaluation needs at different levels of these systems? What aspects of these complex systems help foster evaluation capacity building? We will answer these questions through four perspectives of evaluation capacity building efforts,

 Friday, July 17, 

Session 4   10:30 – 11:45 a.m.


Title: Exploring how visitors find relevance within an exhibition
Presenter: Stephanie Iacovelli, Museum of Science, Boston
Stream: Reporting Findings
Summary: What leads visitors to find an exhibition relevant? Come hear about research studying how visitors make connections between nanoscience and their lives during an exhibition experience. Exhibition content and design elements that lead visitors to find relevance will be presented along with a framework for examining relevance in informal environments.
 
Session 7   10:30 – 11:45 a.m. 


Format: Panel




Title: Assessing Public Impacts of Multi-Site Projects: Opportunities and Challenges




Presenters: Steven Guberman, Science Museum of Minnesota, Chris Cardiel, OMSI, 

Gretchen Haupt, SMM, Gina Svarovsky, University of Notre Dame




Stream: Methodology




Summary: Projects taking place in multiple locations present opportunities and challenges for the assessment of public impacts. Hear about the advantages and difficulties of assessing the impacts of multi-site projects, the methods used to study three informal science education projects taking place at multiple sites, and the lessons that were learned.
About VSA
The Visitor Studies Association (VSA) seeks to foster a sense of community among its members, who gather once a year to pose intriguing questions, explore diverse opinions, debate controversial issues, challenge assumptions and share their successes and their struggles—in essence, to learn from one another.
The Visitor Studies Association (VSA) is a membership organization dedicated to understanding and enhancing learning experiences in informal settings through research, evaluation, and dialogue. We offer an array of services designed to foster evidence-based practice, including an annual conference, professional development workshops, and the peer-reviewed journal Visitor Studies. Through these and other activities, we help researchers, practitioners, policy-makers, organizational leaders, and funders advance the field of informal learning.