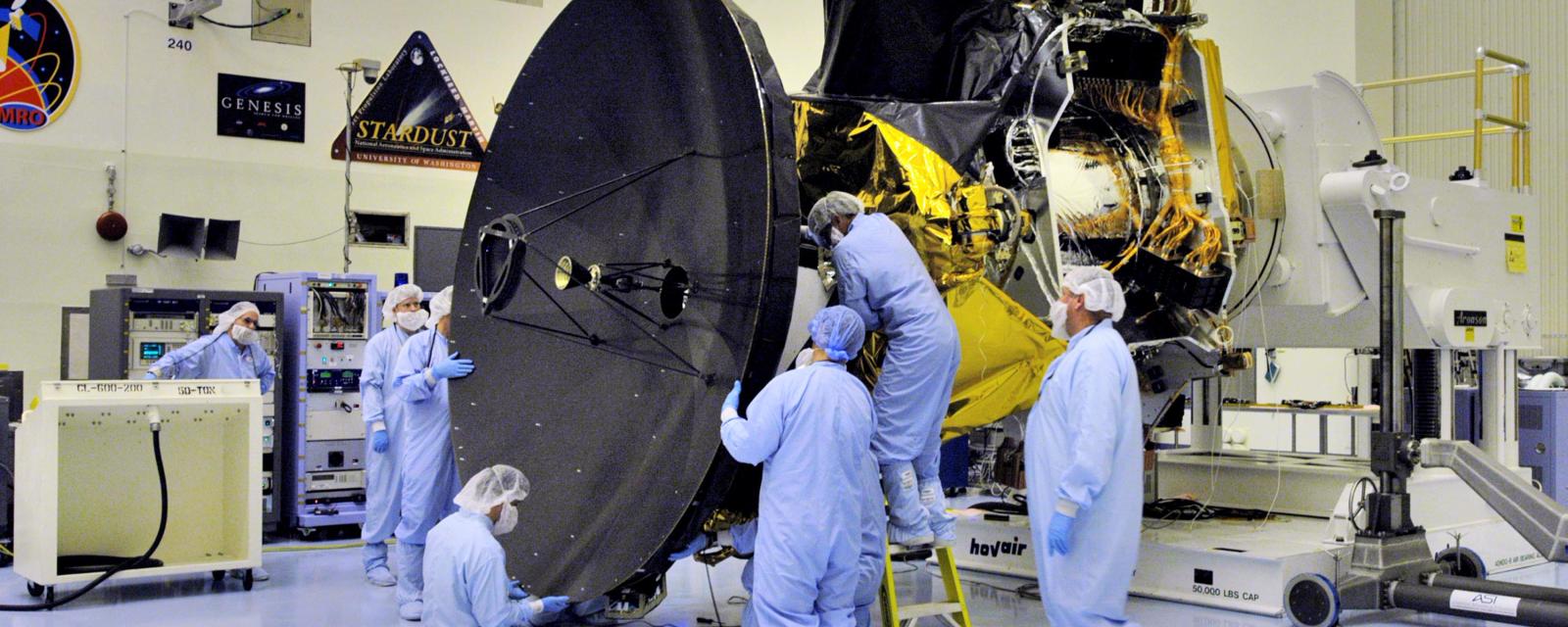 Watch NASA put a satellite together.
Sun, Earth, Universe is an engaging and interactive museum exhibition about Earth and space science for family audiences.
A three-year timelapse of the Global Precipitation Measurement satellite shows it being built and tested at Goddard Space Flight Center in the United States and launched at Tanegashima Space Center in Japan.
The James Webb Space Telescope team decided to build the telescope's mirror in segments on a structure which will fold up to better fit into a rocket. The mirror can then unfold after launch.
Timelapse showing NASA engineers moving the James Webb Space Telescope mirror section from its assembly stand to a rotating structure, where they can test the movement of its components.
This timelapse shows activity in a cleanroom as engineers at NASA's Johnson Space Center prep the James Webb Space Telescope for extreme cold temperature testing.
Video and Image Credits
Global Precipitation Measurement satellite: NASA's Goddard Space Flight Center
Webb mirror assembly: NASA's Goddard Space Flight Center
Webb tilting: NASA's Goddard Space Flight Center
Webb cryogenics testing: NASA's Goddard Space Flight Center
Descriptive text adapted from NASA's Scientific Visualization Studio