Project overview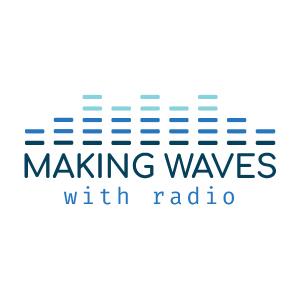 Wireless radio communications, such as Wi-Fi, transmit public and private data from one device to another, including cell phones, computers, medical equipment, satellites, space rockets, and air traffic control. Despite their critical role and prevalence, many people are unfamiliar with radio waves, how they are generated and interact with their surroundings, and why they are the basis of modern communication and navigation. In this project, STEM professionals from academia, industry and informal education will join forces to design, evaluate, and launch digital apps, a craft-based toolkit, activity guides, and mobile online professional learning, all of which will be easily accessed and flexibly adapted by informal educators to engage youth and the public about radio frequency communications. 
BSCS Science Learning, Georgia Tech, the Children's Creativity Museum, and NISE Network museum partners, will create pedagogical activity designs, digital apps, and a mobile online professional learning platform. The project features a rigorous and multipronged research and development approach that builds on prior learning sciences studies to advance a learning design framework for nimble, mobile informal education, while incorporating the best aspects of hands-on learning. This project is testing two related hypotheses: 1) a mobile strategy can be effective for supporting just-in-time informal education of a highly technical, scientific topic, and 2) a mobile suite of resources, including professional learning, can be used to teach informal educators, youth, and the general public about radio frequency communications. Data sources include pre- and post- surveys, interviews, and focus groups with a wide array of educators and learners.
---
Acknowledgement: 
This material is based upon work supported by the National Science Foundation under Grant Number DRL 2053160. Any opinions, findings, and conclusions or recommendations expressed in this material are those of the author(s) and do not necessarily reflect the view of the National Science Foundation.