Welcome to the October Nano Bite, the monthly e-newsletter for the Nanoscale Informal Science Education Network (NISE Net) and community.
INSIDE THIS ISSUE
COMMUNITY NEWS
→ NISE Network Director and Partner Awarded ASTC 2015 Leading Edge Award for Leadership in the Field (Nonexecutive Leadership)
The Roy L. Shafer Leading Edge Awards are presented annually to ASTC members and/or their employees in recognition of extraordinary accomplishments in Visitor Experience, Business Practice, and Leadership in the Field that not only enhance the performance of their own institutions but also significantly advance the mission of science centers and museums. This year's 10-member jury of professionals has recognized that Larry Bell's leadership has impacted the ways in which visitors engage with science across the science center field, and that his tireless, forward-thinking leadership has nurtured growth and collaboration in the field like never before. Marilyn Johnson, our long-term NISE Net collaborator, from the Oregon Museum of Science and Industry (OMSI) was also awarded an ASTC Leading Edge Award. If you're attending the ASTC Conference, award recipients will receive Roy L. Shafer Leading Edge Awards on Monday, October 19th. Please join us in this celebration!
→ Apply Now for the Free "Explore Science" Kit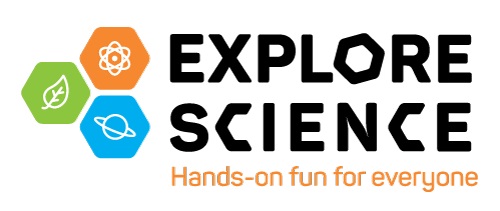 The application is NOW OPEN for existing and active Network partners to apply for an Explore Science kit designed to facilitate outreach and collaborations around nanoscience topics between museums and local community partners. The Network will provide kits up to 100 partner institutions that apply and meet requirements for project collaborations, and will be selected through a competitive review process. Kits will be shipped in early 2016.

The Project Overview includes application instructions and further describes eligible organizations, and types of collaborative projects and activities. To apply for an Explore Science kit, you must complete an online application. Applications are due by Friday, November 13th.

Additional helpful materials and resources for developing your application and potential partnership include: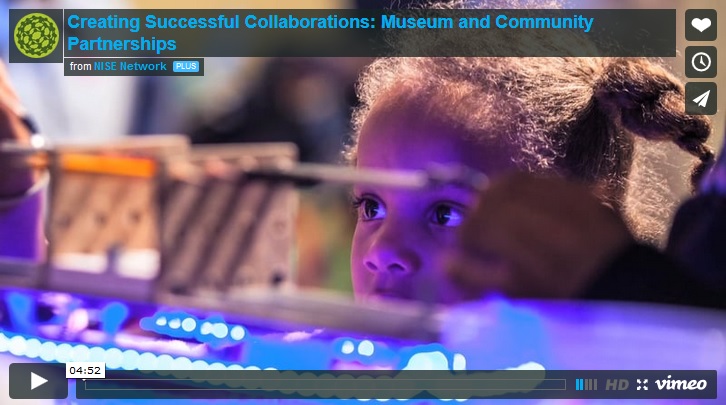 → Building with Biology - Express Your Interest in Participation Today!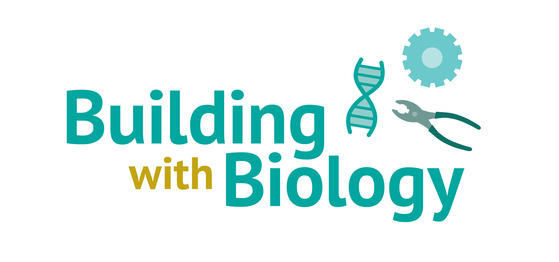 Over the past year, the Building with Biology project has engaged scientists, informal science educators, and the public in prototype activities and conversations about synthetic biology in pilot events around the U.S. During the summer of 2016, we look to our partners, current and new, to host Building with Biology events in your community to help foster conversations among scientists and public audiences about this emerging research field. To express interest in learning more about how to apply for a Building with Biology physical kit, volunteering at a 2016 Building with Biology event, or for updates for public input around synthetic biology, please fill out this short Expression of Interest form.

Join us for an online text-based discussion through Trellis, an online platform for scientific communication. To participate in this discussion, please contact Elana Kimbrell directly ([email protected]). Event description provided below in Upcoming Events section.

Public Engagement at Science Museums: Building with Biology Case Study
Wednesday, October 14, 2015
3:00 - 4:00 PM Eastern
 
---
UPCOMING EVENTS
→ Bonjour, ASTC Annual Conference 2015
The NISE Network will have booths #823 and #922 in the exhibit hall featuring public engagement activities and resources including information about upcoming project opportunities for the Museums & Community Partnerships kit, Building with Biology kit, and the Sustainability in Science Museums kit. Network partners will also be participating in a number of conference sessions around engaging the public in nanoscience, engineering and technology.
NISE Net Happy Hour - NISE Net partners are invited to gather together informally (no need to RSVP) on Friday, October 16th, from 5-7pm at BENELUX located at 245 rue Sherbrooke Ouest, Montreal.
→ Online Brown-Bag Conversations: Staying Connected to the Network and Community
Did you miss a recent online brown-bag conversation? Recordings and resources from these conversations are archived online, and available below:
→ Public Engagement at Science Museums: Building with Biology Case Study
Wednesday, October 14, 2015
3:00 - 4:00 PM Eastern
To participate in this discussion, please email Elana Kimbrell ([email protected])

Please join Ali Jackson from the Sciencenter, Ithaca and Eric Havel from Chabot Space and Science Center for a live online (text-based) discussion. They will discuss how and why museums incorporate public engagement with science. Both of their institutions are partners in Building with Biology, a project with 12 teams of synthetic biology scientists and informal science education (ISE) practitioners who co-developed engagement activities about the science and societal implications of synthetic biology - a field that is looking for input from public audiences. Ali and Eric will discuss the opportunities and challenges of being part of this project and of implementing public engagement in museum settings more generally. This discussion will take place in a comment thread on Trellis (more information about Trellis below). Even if you can't join during the live chat period, you can add your comments to the discussion thread afterward.
AAAS is in the beta phase of launching an online platform for scientific communication called Trellis. The AAAS Center for Public Engagement with Science is using the platform to foster an online community for public engagement professionals - scientists, those researching public engagement, and the practitioners who translate public engagement research into practice. The AAAS team is experimenting with ways to foster community across the many fields and interests that work on public engagement with science. You're invited to join the public engagement group on Trellis to participate in the conversation and share your ideas, thoughts, questions, and suggestions for the field of public engagement.
---
FEATURED ON THE WEBSITE
Pow! Zap! Crash! Nano? - How to Incorporate Nanoscience Content into an Amazing Superhero Science Event - The Science Museum of Minnesota recently held a "Social Science: Superhero Science" event targeting 21-and-up visitors. In what seemed like a clearly defined "superhero" themed night, SMM NISE Net staff quickly took notice of an unexpected overarching theme: nano! Nano hands-on activities around biomimicry, the power of invisibility, and the durability of body armor had taken over the museum floor to help facilitators explain superheros' powers. This blog post provides more detail and resources for hosting your own superhero-themed event!
Creating Successful Collaborations: Museum and Community Partnerships - NISE Net video (5 minute draft video) offers perspectives and advice from NISE Net partners and community-based organization representatives on creating successful collaborations.
National Chemistry Week - Information about how to get involved and ways you can use existing NanoDays and other NISE Network materials within this year's theme: Chemistry Colors Our World: the chemistry of food colors and fireworks, rainbows, natural dyes and pigments, and more.
---
PARTNER HIGHLIGHT
This month's Partner Highlight features a NISE Net partner whose collaborative projects with a local community organization helps provide high-quality STEM learning experiences to Latina girls and women through hands-on programming and more.Oregon Museum of Science and Industry (OMSI) and Chicas Youth Development Program: A Bilingual, Bicultural Collaboration Model
By Veronika Nunez from OMSI
The
Oregon Museum of Science and Industry
(OMSI) has a history of fruitful collaboration with one of the most focused and dedicated local community organizations providing support to Latina girls and women in the state of Oregon:
Adelante Mujeres
.
Adelante Mujeres through the Chicas Youth Development Program (one of their many programs), helps participants to develop their potential as community leaders, adopt a healthy lifestyle, develop their cultural identity, and achieve academic success in their education, from school to their enrollment in college.
Over the past few years, OMSI and Chicas have collaborated in various ways, including OMSI's participation during their STEM summer camp week. For the past four years, OMSI has been invited to the camp and facilitated hands-on sessions, including activities around the topic of nanotechnology. The sessions are usually held in English and Spanish since most of the girls are bilingual and interactions happen in both languages, according to the girls' needs.
But this is not the only project which Chicas and OMSI actively collaborate. Thanks to a grant from the National Science Foundation, the two organizations are currently developing and will soon implement an ambitious project called Designing Our World (Adelante Mujeres is one of four organizations OMSI is partnering with for this project). The project centers on STEM equity and addresses the need for more girls to pursue engineering careers. During the 2015-2016 and 2016-2017 school years, OMSI and Chicas will facilitate at least eight engineering focused afterschool sessions, as well as field trips, family events, parent workshops, and other professional development opportunities.
Continue reading the full Partner Highlight for more about the Designing our World project, how OMSI and Chicas are collaborating to create these programs, and the benefits of this unique opportunity to adapt programs to meet the needs of diverse communities.
---
SCIENCE IN THE NEWS
→ 
$81 Millions to Support New National Nanotechnology Coordinated Infrastructure
Recently announced, the National Science Foundation (NSF) will provide a total of $81 million over five years to support 16 user facility sites as part of a new National Nanotechnology Coordinated Infrastructure (NNCI). The NSF Press Release states that NNCI sites will provide researchers from academia, government, and companies large and small with access to university user facilities with leading-edge fabrication and characterization tools, instrumentation, and expertise within all disciplines of nanoscale science, engineering and technology. The NNCI framework builds on the National Nanotechnology Infrastructure Network (NNIN), which enabled major discoveries, innovations, and contributions to education and commerce for more than 10 years.
---
NANO THROUGHOUT THE YEAR
→ 
Fall into October with a month full of events and celebrations to keep your visitors learning and engaged!

Metric Day (October 10th)
Earth Science Week (October 11 - 17, 2015)
National Chemistry Week (October 18 - 24, 2015)
Nuclear Science Week (October 19 - 23, 2015)
Halloween (October 31st)
NISE Net's list of seasonal activities
.  
---
MEETINGS AND CONFERENCES
October 17 - 20, 2015 - ASTC Annual Conference 2015 - Montreal, Quebec, Canada
NISE Net will have booths #823 and #922 in the exhibit hall featuring public engagement activities and resources for the NISE Net, Building with Biology, and Sustainability in Science Museums projects.
November 4 - 6, 2015 - SynBioBeta San Francisco 2015 - San Francisco, CA

November 29 - December 4, 2015 - 2015 MRS Fall Meeting - Boston, MA

February 11 - 15, 2016 - American Association for the Advancement of Science (AAAS) 2016 Annual Meeting - Washington, DC
---
Follow the NISE Net on Social Media!
Twitter
Facebook
Linkedin
Do you have something you would like to submit for inclusion in the NISE Network Nano Bite monthly e-newsletter? Please send your announcements, articles, or community opportunities to Kayla Berry at

[email protected]

.