---
NETWORK NEWS
---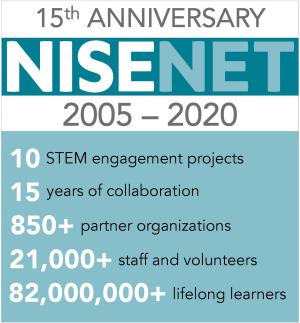 The year 2020 was challenging for many of us individually, as well as for our organizations and our communities. One bright spot in a tough year was our network community, which came together to offer each other support, ideas, and encouragement that helped us get through difficult times and prepare for the rebuilding and transformation we see ahead. This year we demonstrated the resilience of our community, which is 15 years strong! Thank you to everyone who helped keep the Network active and vibrant. Here are some memorable Network moments of 2020.
 
The 2021 Citizen Science, Civics, and Resilient Communities' stipend application deadline is Jan. 15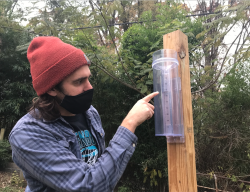 The Citizen Science, Civics, and Resilient Communities (CSCRC) project is pleased to make available one-time $2,000 stipends to 20 recipients selected through a competitive application process. The purpose of the stipend is to support your organization in engaging public participants in active learning about climate hazards through citizen science, deliberative and resilience plannings. Applications are due January 15. Read more about project details, eligibility and requirements, and how to apply.

 
2021/2022 Sustainability Fellowship
Through the 2021-2022 NISE Network Sustainability Fellowship program, staff from 90 museums, and similar cultural organizations, will be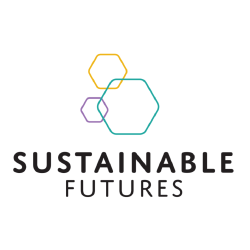 selected to participate in a series of online workshops to develop a sustainability-related project at their organization while developing relations with a broader community of practice. In addition to the benefits of the workshop and community of practice, participating museums will receive a $1,500 stipend. The Sustainability Fellowship program will consist of three cohorts, each lasting approximately six months. Projects can vary in form from each organization and can include but are not limited to: public programming, exhibits, installations, professional development, local partnerships, and much more. You do not need to have a clear idea of what your project will be when you submit your application. For more information about the NISE Network Sustainability Fellowship and to apply please visit our website.
---
ONLINE WORKSHOPS
---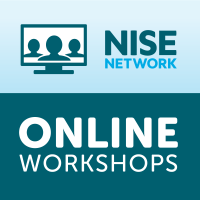 The NISE Network hosts free online workshops as professional development opportunities for our partners to share with and learn from each other. Online workshops take place on Tuesdays from 2-3 pm Eastern / 11 am-12 pm Pacific. View upcoming online workshops at nisenet.org/events. 

January 12, 2021
2-3pm ET | 11am-12pm PT
Join us to learn about an opportunity to participate in a Sustainability Fellowship in 2021/2022.
Learn more and register. 

January 26, 2021 
2-3pm ET | 11am-12pm PT
Learn more about NASA's Perseverance Rover and resources available to commemorate the rover's Mars landing date of February 18th.
Learn more and register.

February 2, 2021 
2-3pm ET | 11am-12pm PT
The COVID-19 Vaccine: What role can museums play in the rollout of the new vaccine?
Learn more and register.

February 9, 2021 
2-3pm ET | 11am-12pm PT
Join us to learn about an opportunity to participate in a Sustainability Fellowship in 2021/2022.
Learn more and register.
---
PARTNER HIGHLIGHTS
---
WOW! Children's Museum in Lafayette, Colorado virtual programming and ELPASO collaboration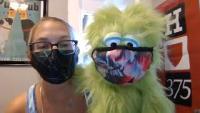 Like many museums across the country, WOW! Children's Museum in Lafayette, CO had to temporarily close their doors last spring due to the COVID-19 pandemic; pushing them to quickly pivot to virtual educational programs for children and families. In addition to an increased online presence, WOW! Children's Museum has recently collaborated with a local community support resource, Engaged Latino Parents Advancing Student Outcomes (ELPASO). Read more about our partner's creativity and adaptability, ELPASO partnership, and their resources in our latest Partner Highlight. 
---
UPCOMING EVENTS
---
Mars 2021 Perseverance Rover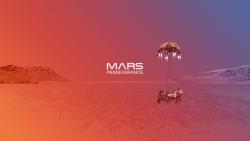 Perseverance, NASA's most advanced Mars rover to date, is set to touch down on the Red Planet on February 18, 2021! The six-wheeled robot will search for signs of ancient microbial life, test oxygen production capabilities, and gather soil samples to be returned to Earth during a possible future mission. To celebrate this exciting event, the NISE Network is creating a free downloadable, print-your-own-board-game to engage your audiences in challenges related to the real Mars exploration mission. Join us on Tuesday, January 26, 2021, for an online workshop where you can learn more about the game and meet Jim Bell, a planetary scientist at Arizona State University and member of the NASA Perseverance Rover team, who will discuss the science behind the mission and what it takes to land on Mars. Visit nisenet.org/mars for a compilation of Mars professional development and programming resources.
---
FEATURED ON THE WEBSITE
---
New Improvements to the nisenet.org Website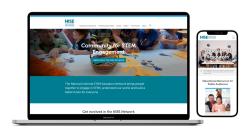 Have you explored the nisenet.org website lately? Just in time to kick off 2021, the website has a fresh new look, more intuitive navigation, and many technical upgrades. We've been listening to partner feedback, and we think that you'll like what you will see! We hope that these changes will make it easier than ever for you to find exactly what you're looking for. Discover all of our new website features and changes!
NISE Network online workshops
View the recordings and resources from recent NISE Net online workshops
---
COMMUNITY RESOURCES AND ANNOUNCEMENTS
---
Science News Year in Review 2020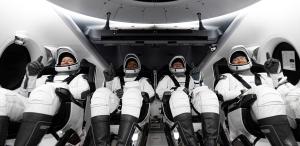 From the launching of astronauts and Mars missions to the development of various COVID-19 vaccines; 2020 was a year of great scientific advancements that amazed and inspired. Read more of ScienceNews' Year in Review. 
---
STEM THROUGHOUT THE YEAR
---
Discover activity ideas for incorporating current science, engineering, and technology content into events, special programming, holidays, and seasonal activities by visiting http://www.nisenet.org/seasons/.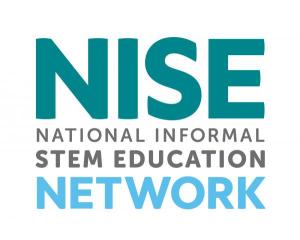 January
​February
---
SCIENCE IN THE NEWS
---
Earth and Space News
1st Patients To Get CRISPR Gene-Editing Treatment Continue To Thrive.
Read more on the first American to be successfully treated for a genetic disorder with the help of CRISPR.

NISE Network resource
Building with Biology

OSIRIS-REx TAGs Surface of Asteroid Bennu
Captured on October 20, 2020, NASA was able to collect samples from the asteroid Bennu. OSIRIS-REx is scheduled to return to Earth with the samples in September 2023.

Hubble Marks 30 Years in Space With Tapestry of Blazing Starbirth
On April 24, 2020, NASA celebrated Hubble's 30th anniversary of being in space. Nicknamed the "Cosmic Reef" Hubble captured this image of a giant red nebula to commemorate its 30th anniversary. 

NASA Satellite Data Show 30 Percent Drop In Air Pollution Over Northeast U.S.
In the spring of 2020, NASA satellites revealed significant reductions in air pollution over major areas of the Northeastern United States. Similar trends were found across the globe. Read more to find out how these trends impacted global trends in relation to climate change.

Life on Venus? Astronomers See a Signal in Its Clouds
In September 2020, astronomers detected oddities in the Venetian atmosphere which could indicate possible signs of life. Although nothing has been concluded, this has intrigued scientists to further investigate Earth's sister planet. 
---
NATIONAL MEETINGS AND CONFERENCES
---
Association of Children's Museums InterActivity 2021
May 13-28, 2021 virtual conference
Call for ACM Training Proposals is now open and the deadline to submit is 1/29. 

National Science Teaching Association (NSTA) Conferences
Learn more about upcoming conferences