February 13, 2014
Due to an ordering mix-up with one of our suppliers, NISE Network partners receiving NanoDays 2014 physical kits may have received the wrong ammeter. The ammeter in question is part of the Exploring Properties—Electric Squeeze activity. Some of the NanoDays kits erroneously contained a 50 amp (A) ammeter, when they all should have contained a 50 microamp (µA) ammeter.
Do you have the correct ammeter?
Please check your kit to see if you received the incorrect ammeter (see figure 1). You will know it is the wrong ammeter if it says amps or amperes on the face of it instead of microamps or µA. If you do have the wrong ammeter, do not use it with the activity. It is not sensitive enough to measure the small amount of current that the piezoelectric material generates. Please do not return the incorrect ammeter to us. You are welcome to keep the incorrect ammeter, but we recommend you remove it from the kit, so that it is not used by mistake.
If you received the correct ammeter in your kit (see figure 2), then feel free to use it in the activity. You do not need to return it to us.
In late February 2014 the NanoDays team at the Science Museum of Minnesota will be shipping a digital multimeter (see figure 3) and instructions on how to use it in place of the analog ammeter to all 250 recipients of the 2014 NanoDays physical kit.
How to use the new multimeter
The  instructions for using the multimeter are now available online.

 
Figure 1. Incorrect ammeter  - 50 amp (A)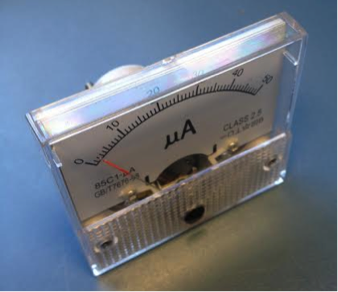 Figure 2. Correct ammeter - 50 microamp (µA)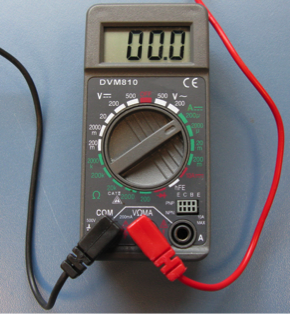 Figure 3. New multimeter
We apologize for any confusion or inconvenience this mix-up may have caused you and thank you again for all your efforts to engage the public in nanoscale science, engineering, and technology!
---

The new 2014 NanoDays digital kit materials are available for download!
Digital kits are free, downloadable materials available to anyone. The digital version of the kit is designed particularly for international locations outside the United States, K-12 educators, libraries, and other educational organizations. Many of the activities use inexpensive, readily available supplies. You do not need to fill out an application for a digital kit; however, you do need to have a profile on nisenet.org and log in to download these resources.