April 2, 2021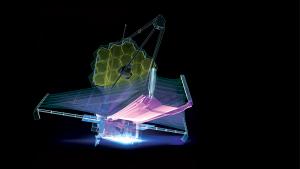 The James Webb Space Telescope (Webb) will be the largest, most powerful and complex space telescope ever built and launched into space. As Webb is scheduled to launch in October 2021 and prepares to begin science operations over the following several months, NASA and its international partners want to help you celebrate this generational moment in our common exploration of the wider universe, through in-person or virtual events as part of the "Webb Space Telescope Community Events" initiative. NASA can support museums, science centers, planetariums, public libraries, nature centers, visitor's centers, zoos, art galleries, community centers, and other non-profit organizations that communicate or wish to communicate science to the public. NASA can help connect host venues to trainings about Webb and the telescope's launch process and science, as well as to scientists, engineers, and other experts to best engage with audiences either in person (where possible) or virtually. In addition, hard-copy event materials and handouts can be shipped to participating locations as resources allow.
Eligibility
Any museum, science center, planetarium, public library, nature center, visitor's center, community college, or other non-profit organization that communicates or wishes to communicate science to the public, is eligible to receive supporting materials. The opportunity is open to venues of all sizes. NASA particularly encourages institutions that engage populations or communities that are traditionally underrepresented or underserved in STEM (science, technology, engineering, and math) to apply.
Sites designated as "official NASA sites" receiving support will be based on a combination of:
Location
Reach - number of people they serve
A plan for engaging underserved audiences
Hosting a free, publicly accessible event
A safety plan, including COVID-19 considerations, as well as a digital back-up plan for in person events
Connections to local partners (e.g. school districts, county governments, other community organizations, etc)
A plan for continuing engagement with community beyond the single event
---
What does it mean to be an official NASA event?
Learn more: 
https://outerspace.stsci.edu/display/WSTCE
---
How to Apply
To host a NASA-supported event for the Webb launch, please fill out this linked form before May 16:
Preview the questions on the application form (PDF)
---
Online Workshop:
NISE Network Online Workshop Recording (May 4, 2021) 
Engaging audiences in the launch of the James Webb Space Telescope:
learn about the science and engineering behind Webb, information about the opportunity to apply for NASA support for community events, and connections to public engagement activities​​​​​​​
https://www.nisenet.org/catalog/online-workshop-recording-james-webb-space-telescope
---
More Resources
The NISE Network has compiled a list of resources and public engagement activities for the James Webb Space Telescope: