January 5, 2021
Catherine McCarthy

Have you explored the nisenet.org website lately? Just in time to kickoff 2021, the website has a fresh new look, more intuitive navigation, and many technical upgrades. We've been listening to partner feedback and we think you'll like what you see. We hope that these changes will make it easier than ever for you to find exactly what you're looking for.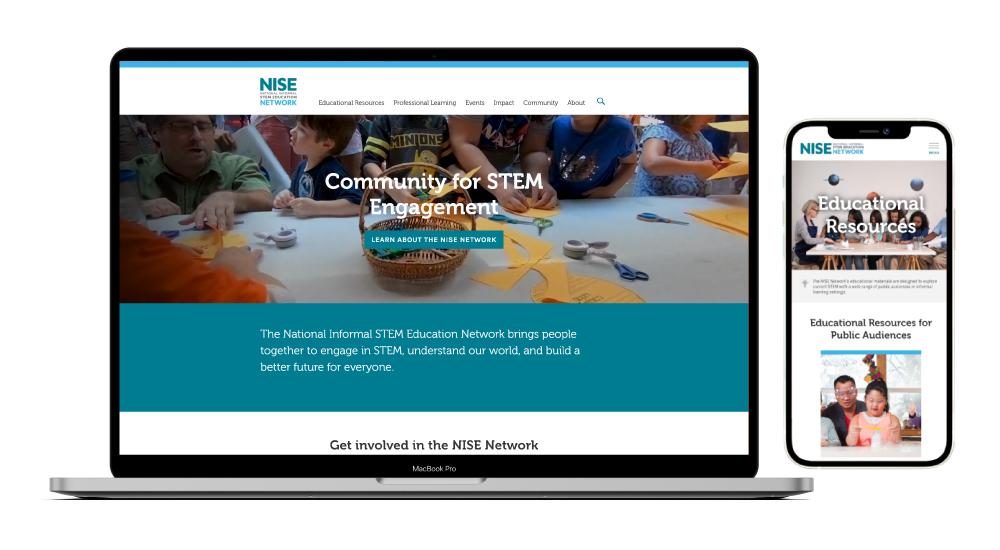 Changes you'll see on the new site:
A new attractive design featuring more images and videos throughout the site
A bold home page to better reflect the dynamic nature of the Network and our partners
Streamlined product pages to showcase resource components and connections
Easier ways to find what is important to you including new landing pages to spotlight critical areas of interest
More intuitive navigation for both first time and frequent users
Improved accessibility
More responsive design for mobile devices
Better search engine optimization
Updated search and filter features for educational resources and professional learning content lets users search by multiple filters at the same time including audience, topic, product type/format, project, and kit: www.nisenet.org/search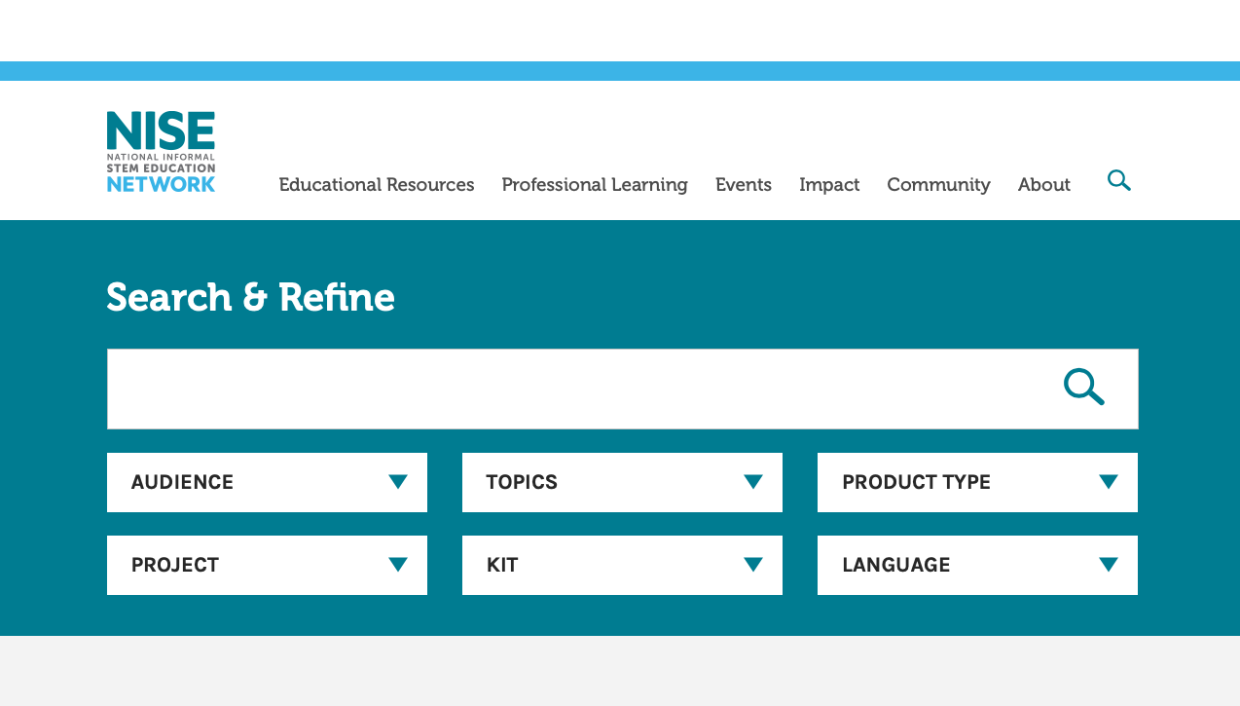 ---
Useful existing features we continue to have on the site include:
---
Thank you for your patience!
Thank you for your patience during the transition to the new site.
If you notice any technical problems or broken links, please let us know about them by contacting webmaster. 
If you have other feedback on the site upgrade, please send a note to webmaster so that we can compile these comments for future consideration as we continue to improve the website and resolve any technical difficulties.