May 2, 2022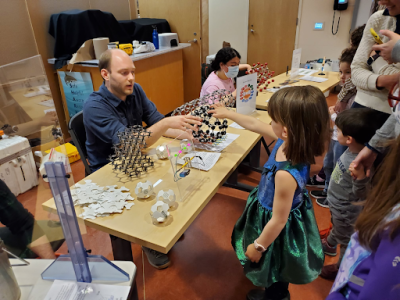 University of Vermont students, staff, and faculty from the Physics Department recently spent a day at ECHO, Leahy Center for Lake Champlain in Burlington, Vermont to host a "Physics Phun Day," where they facilitated hands-on activities and demonstrations about how scientists trap and study very cold atoms.
Visitors got to think small, even on the quantum scale, and make a foldable version of a buckyball with Exploring Structures- Buckyballs and explore Forms of Carbon, run experiments about changing temperature, observe optical trapping, and other hands-on activities. 
There were also presentations that showed the fun possibilities of liquid nitrogen and temperature effects.
Check out a video walkthrough of the activities here,
Watch a video recording of the liquid nitrogen presentation here!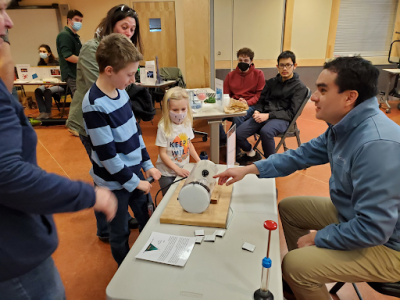 Learn more about nano and find other public engagement activities on nano, water and ice, and temperature on www.nisenet.org.