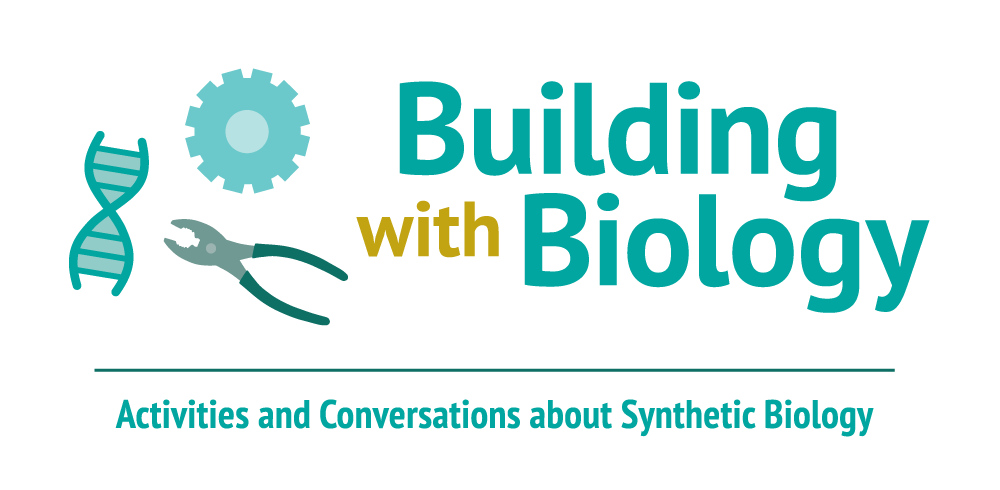 The Building with Biology kit is designed to help museum and scientist partners engage public audiences in conversations and hands-on activities about the field of synthetic biology and the ways this emerging technology is interconnected with society.
Below is a list of the Building with Biology Kit contents.
Learn more about the project. 
Official website: www.buildingwithbiology.org
---
Download links
for the entire digital kit Zip files:
---
Kit contents
Planning and promotional materials
---
 Orientation and training materials
---
Educational materials 
Digital copies of all hands-on activity guides, worksheets, and graphic materials
Posters
Hands-on Activities
Forums
Videos:
---
This material is based upon work supported by the National Science Foundation under Grant Number DRL 1421179.  Any opinions, findings, and conclusions expressed in this material are those of the authors and do not necessarily reflect the views of the National Science Foundation.