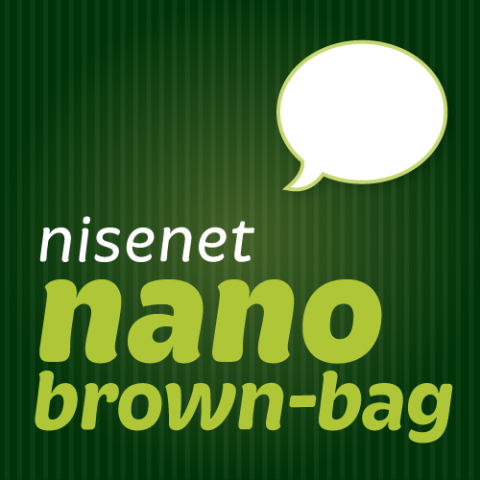 The NISE Net runs a series of online brown-bag conversations focused on helping partners share their work and learn from others in the Network. The aim of the online brown-bag conversations is to increase the number of professional development opportunities available to our partners, create more channels for Network partners to learn from each other directly, and create ways for partners to follow-up on ideas or efforts that emerge at in-person meetings.
Hosting a Bilingual NanoDays
January 15th, 2014
11 am - noon PST / 2 - 3 pm EST
Presenters
Tim Hecox, Kari Jensen, and Verónika Nuñez of the Oregon Museum of Science and Industry (OMSI)
Amparo Leyman-Pino, Education Consultant
Paul Freiling of the Saint Louis Science Center
Interested in how to host a bilingual NanoDays event? Join us for a conversation on how institutions can offer bilingual programming and reach underserved audiences with NISE Net resources. A variety of partners from around the country will highlight past and upcoming bilingual NanoDays events with a focus on methods for recruiting floor facilitators and marketing techniques that aim to welcome new visitors.
Resources