---
NETWORK NEWS
---
2021/2022 Sustainability Fellowship opportunity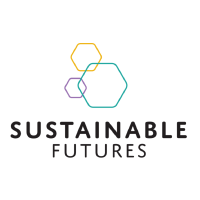 Applications are now being accepted for the 2021-2022 NISE Network Sustainability Fellowship professional development program, with support from the Institute of Museum and Library Services. Staff from 90 museums will participate in a series of online workshops to develop a sustainability-related project at their organization. Participating museums will receive a modest stipend to support their participation and project work. Applications are due March 1, 2021. For more information about the NISE Network Sustainability Fellowship and to apply please visit our website.
New Howtosmile At-Home Activities team stipend application now open!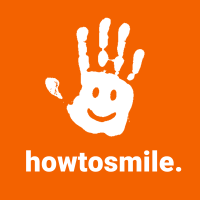 Howtosmile — one of the most comprehensive online collection of hands-on STEM activities — is pleased to make available one-time $3,000 stipends to 10 museum organizations selected through a competitive application process. The stipend will support museum educators to join a rapid response team that will (1) respond to, revise, and finalize a new set of characteristics that distinguish activities for at-home use and (2) identify, digitize, and/or customize existing activities from their organization to add to the At-Home Activity Collection on howtosmile.org. Applying organizations should have experience reaching at-home learns. Applications are due March 5th. Read more about the project details, eligibility, and requirements, and how to apply. 
---
ONLINE WORKSHOPS
---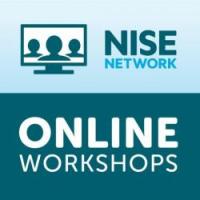 The NISE Network hosts free online workshops as professional development opportunities for our partners to share with and learn from each other.

Online workshops take place on Tuesdays at 2-3pm Eastern / 11am-12pm Pacific. View upcoming online workshops at nisenet.org/events. 

February 9, 2021
2-3pm ET | 11am-12pm PT
Join us to learn about an opportunity to participate in a Sustainability Fellowship in 2021-2022. Learn more and register
---
FEATURED ON THE WEBSITE
---
NISE Network online workshops
View the recordings and resources from recent NISE Net online workshops: 
​Mars resource page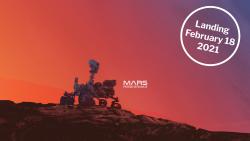 In celebration of NASA Perseverance's landing on February 18th, the NISE Network has created a curated resources page, with a variety of materials to help you develop and plan a Mars landing event. View and download Mars resources. 

Explore Mars! A Rover Game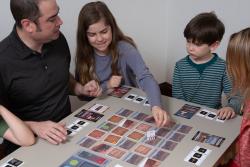 To celebrate NASA's Perseverance Rover, the NISE Network developed a free downloadable, print-your-own-board-game to engage your audiences in challenges related to the real Mars exploration mission. In this cooperative board game, players work together to program a rover on Mars to successfully complete its mission. View and download the digital files here.

COVID-19 vaccine museum resources

In response to the announcement and implementation of the new COVID-19 vaccines, the Network has developed a compilation of COVID-19 vaccine resources for museums including science communication approaches and public engagement about viruses and vaccines. Additionally, view our discussion on What role can museums play in the rollout of new vaccines.       
---
COMMUNITY RESOURCES AND ANNOUNCEMENTS
---
February is Black History Month

RACE: Are We So Different?

The Science Museum of Minnesota developed a 10-minute drama where colleagues find themselves in an unexpected conversation about race. Through a fictional narrative between two characters, the film asks viewers to examine how the discussion could have gone differently and to consider their own experiences when discussing the idea of race. View the video and access related materials on their website.

Find additional resources for racial justice, equity, and inclusion on the NISE Net website.
---
STEM THROUGHOUT THE YEAR
---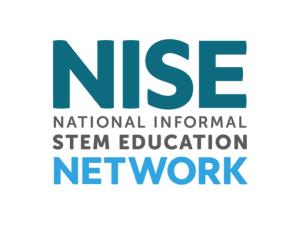 Discover activity ideas for incorporating current science, engineering, and technology content into events, special programming, holidays, and seasonal activities by visiting http://www.nisenet.org/seasons/.

February
March
---
SCIENCE IN THE NEWS
---
Earth and Space News
Down to Earth: The Astronaut's Perspective
Ever wonder what it's like to see Earth from space? In this video NASA's astronauts discuss the life-changing experience of an orbital perspective of Earth from the ISS. Additional promotional resources can be found here 

How NASA's Mars Perseverance rover will make the most difficult landing ever attempted on the red planet
When Perseverance arrives on February 18, the rover will enter the Martian atmosphere at over 12,000 miles per hour. Read more about the planned descent of  Perseverance. You can find more Mars resources here.

Europe to make more hardware for American Moon missions 
The European Space Agency will build three service modules for NASA's Orion crew capsule.
Chemistry News
Five Balck chemists who changed the world
This two-minute Reactions video produced by the American Chemical Society explores the lives and accomplishments of five American scientists and inventors.

Synthetic Biology News
Merck stops developing both of its COVID-19 vaccine candidates
Different from the RNA approach used by Pfizer and Moderna, Merck's strategy involved creating a "replicating viral vector" vaccine, which didn't generate enough of an immune response to effectively protect people.

Drug revives lost cognitive function in mice with Alzheimer's
American and Brazilian researchers have found a synthetic molecule that can restore the loss of cognitive functions in mice affected by conditions resembling Alzheimer's disease.

Sustainability News
General Motors aims to be carbon neutral by 2040
General Motors announced aspirations of achieving carbon neutrality, with additional hopes to eliminate tailpipe emissions by 2035.

Solar energy empowers young women in Yemen
Originally started in 2019, with the help of the UN Development Program, ten women in Yemen have built and now run a solar micro-grid.  

Nanotechnology News
Researchers succeed in taking first 3D photo of coronavirus
Austrian researchers have photographed SARS-CoV-2 for the first time in 3D using nanographic images.
---
NATIONAL MEETINGS AND CONFERENCES
---
Virtual Association of Children's Museums (ACM) 2021 InterActivity
May 13-28, 2021
Stay current on ACM 2021 updates

Virtual Association of Science-Technology Centers (ASTC) 2021 Annual Conference
October 5-7, 2021
Stay current on ASTC 2021 updates

National Science Teaching Association (NSTA) Conferences
Learn more about upcoming conferences