Welcome to the monthly e-newsletter for the National Informal STEM Education (NISE) Network and community.
INSIDE THIS ISSUE
COMMUNITY NEWS
→ Deadline approaching: Explore Science: Earth & Space toolkit applications due November 4th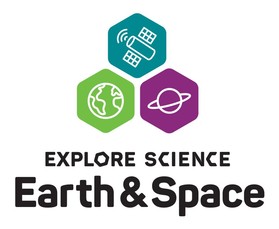 This is the last week to submit an application for NISE Network's newest 
Explore Science: Earth & Space toolkit. Two hundred and fifty (250) free toolkits will be awarded to successful applicants from eligible organizations [view eligibility requirements] for use in at least one public engagement event between March and May of 2017. 
The Earth & Space toolkit will include eight to ten hands-on activities that are designed for family audiences and appropriate for visitors ages four through adult. Toolkits are 
designed to engage the public in Earth and space sciences including heliophysics, Earth science, planetary science, astrophysics, and their connections to society. Toolkits will also include professional development materials, training videos, event planning guides, and marketing and promotional materials for planning your events. 
→ Building with Biology engages youth through Teen Science Cafés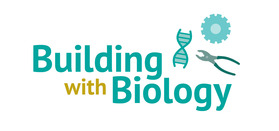 Some Building with Biology sites hosted hands-on events and forum conversations with scientists in conjunction with a Teen Science Café at their organization, some of which are affiliated with science museums, or within a local community space. Teen Science Cafés are out-of-school programs that are a free, fun way for teens to explore the big advances in science and technology affecting their lives. Being able to share the Building with Biology project and its resources with members of the 
Teen Science Café Network
 has been a great opportunity to engage teenage youth in conversations about synthetic biology with STEM experts and provide leadership training and new skill sets by having teens facilitate hands-on activities to their peers.
Read this month's Partner Highlight to learn how adult mentors of teen science cafés were able to experience Building with Biology activities and forums first-hand.
→ Museum & Community Partnerships project report reminder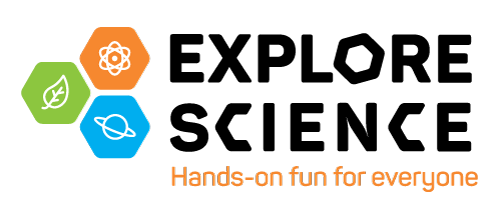 If you received a physical Explore Science: Zoom into Nano kit, please make sure that you complete your online project report here.
---
UPCOMING EVENTS
→ Generation Nano: Small Science, Superheroes competition now open
The National Science Foundation and the National Nanotechnology Initiative issue a challenge to high school students to design a superhero with nanotechnology-enabled gear that addresses one of four possible societal missions: nanotechnology for justice, relief, health, or the environment. Visit the 
Generation Nano page
 to learn about entry guidelines, timeline, prizes, nano resources, and much more! 
Entries are due by January 31, 2017.
→ Building with Biology within the Teen Science Café Network - Exploring the cool and the scary
By Kathryn Riddle Penzkover and Michelle K. Hall
The teen years are a time of exploring new frontiers and making important decisions that will change lives in ways that cannot be known. The same can be said for the field of synthetic biology-it is a time of great exploration and possibilities, myriad choices, and cautious trepidation of the unknown. Thus, it was fitting to host a science café for adult mentors of teen science café programs to introduce them to the field of synthetic biology and provide them with rich resources that can be used in a science café explicitly for teens. 
During the 2016 Teen Science Café Network annual workshop held in August at the Explora! Museum in Albuquerque, New Mexico, 41 adult mentors of teen science café programs participated in a science café on synthetic biology led by Drs. Kathryn Penzkover and Stacey Forsyth of the University of Colorado-Boulder. The event was structured like a teen science café, which is designed to engage teens in exploration of the rapidly changing fields of science, technology, engineering and mathematics. Through short, engaging presentations, followed by rich conversation and hands-on activities with an expert, teens can begin seeing their future through the lens of rapidly changing science and technology. They come to understand the nature of science and engineering discoveries and careers and become comfortable discussing science topics and weighing multiple perspectives before making a decision. The programs are led by teens, for teens, with the help of adult mentors. 
Read the full Partner Highlight about how the Teen Science Caf
é
 Network is engaging youth in conversations about synthetic biology.
Social media NISE Network partner shout-outs
---
FEATURED ON THE WEBSITE
---