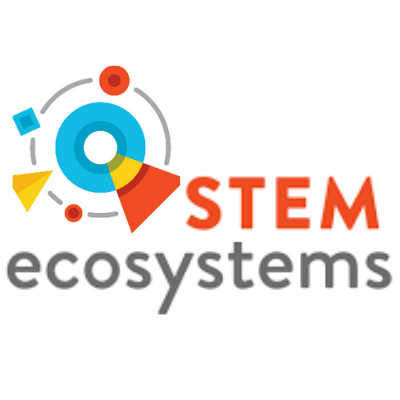 Date
-

Jacksonville, Florida
The STEM Learning Ecosystems Initiative hosts Community of Practice Convenings for all participating STEM Learning Ecosystems. The convenings facilitate national and regional peer-to-peer professional learning and allow communities to share information and expertise. 
When: May 1, 2023 to May 3, 2023
Where: 
Sawgrass Marriott Golf Resort & Spa
1000 Tournament Players Club Blvd
Ponte Vedra Beach, FL 32082
Registration: Registration has closed for the 2023 convening
Past Convenings: https://stemecosystems.org/convenings/
---
Design session
Partnership and programs to broaden participation in STEM: Insights for action from NASA's SciAct program
Monday, May 1, 10:30am-5:35pm
Attendees will collaboratively create plans to broaden participation in their learning ecosystems using principles and practices of diversity, equity, inclusion, accessibility, and belonging (DEAIB). Presenters will share strategies developed through their experience designing, implementing, and studying ecosystem structures through NASA's Science Activation (SciAct) program. Attendees will be encouraged to ideate, innovate, and improve their partnership and programs using insights and resources developed through SciAct. They will also have an opportunity to share and learn from each other.
 
Session partners:
Arctic and Earth SIGNs / University of Alaska Fairbanks

Learning Ecosystems Northeast / Gulf of Maine Research Institute

Rural Activation and Innovation Network / Arizona Science Center

SciAct STEM Ecosystems / Arizona State University

Smoky Mountains STEM Collaborative / Southwestern Community College 
Presenters:
Rae Ostman, Arizona State University

Allison Anderson, Museum of Science

Ann Atwood, Museum of Science

Molly Auclair, Gulf of Maine Research Institute

Christi Buffington, University of Alaska Fairbanks

Matt Cass, Southwestern Community College

Ali Jackson, Sciencenter

Elizabeth Kollmann, Museum of Science

Kalman Mannis, Arizona Science Center

Paul Martin, Arizona State University

Leigh Peake, Gulf of Maine Research Institute

Randi Neff, Southwestern Community College

Elena Sparrow, University of Alaska Fairbanks

Sarah VanDenbergh, Gulf of Maine Research Institute
---