December 16, 2020
Ali Jackson, Sciencenter

We are happy to share that Part B of the National Informal STEM Education Network's (NISE Net's) 2020 Explore Science: Earth & Space physical toolkit, including the *new* Moon Adventure Game, is in the process of shipping! As we all know, this year has been very hard to predict due to the pandemic. Shipping is no exception, and we anticipate that it may take longer for your toolkit to arrive than in previous years.
The 2020 toolkit shipped in two parts this year. Part A of the toolkit shipped out to 350 partner institutions nationwide in February of 2020. Part B of the toolkit should arrive at partner institutions by mid-to-late December. If your toolkit does not arrive by the end of December, please contact Brandon Phan at bphan@smm.org for assistance.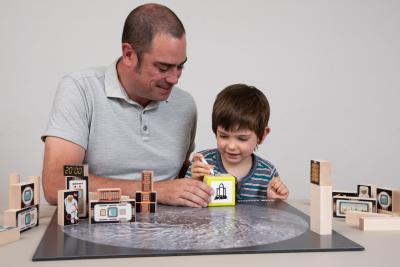 Most of the toolkit is shipping from the Science Museum of Minnesota and should arrive mid-December. Your toolkit will ship in 5 boxes. Materials for the Moon Adventure Game and toolkit are packaged individually by activity, except for any oversized items which have been packaged loosely in the large kit box.
NOTE: Partners getting the physical toolkit will also receive a shipment of sand directly from Sandtastik, along with tracking information.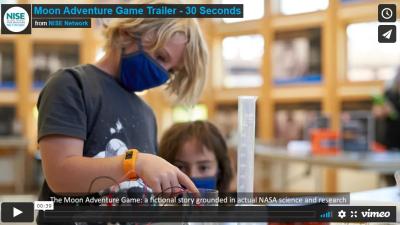 Toolkit Audience & Content
In collaboration with NASA, the NISE Network has assembled a new set of engaging, hands-on Earth and space science experiences with connections to science, technology, and society. Through a competitive application process, 350 toolkits have been awarded to eligible organizations including children's museums, science centers, science museums, public planetariums and observatories, and NASA visitor centers located in the US.
Audience
The toolkit materials were designed to help partners engage participants in Earth and space phenomena, reflect on science as a way of knowing, and identify as science learners. The activities work best for family audiences, with a range of experiences appropriate for participants ages four through adult. We've also included Spanish translations for all of the NISE Network educational materials, and part A of the toolkit included a bilingual promotional banner. 
Contents
When you receive your physical kit, look for the "Open Me First" packet on top. This has an introductory letter describing the contents in the box.
The 2020 (part B) toolkit includes a hands-on collaborative Moon game as well as science activities about the Moon. The Moon Adventure Game, a multi-player game that encourages collaboration to solve a series of challenges grounded in real science about living and doing research on the Moon.
Training Videos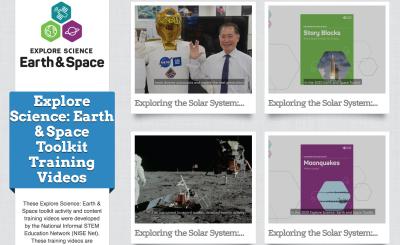 We have created short activity training videos for each activity in the kit and for the game. The training videos are all available online. Sharing these links with staff, volunteers, and collaborators is a great way to prepare activity facilitators for the hands-on activities and game.
Digital 2020 Toolkits Available for Download
All written toolkit and Moon Adventure Game materials are available as a digital download online for free at https://www.nisenet.org/earthspacekit-2020.
NISE Network Online Workshops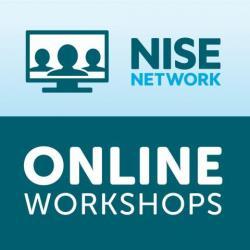 The NISE Network runs a series of free online workshops focused on helping partners share their work and learn from others in the Network. The aim of the online workshops is to increase the number of professional development opportunities available to our partners and create more channels for Network partners to learn from each other directly. View upcoming online workshops at nisenet.org/events. 
You may also choose to review recorded workshops. Specifically those about the 2020 Part B toolkit. These include:
 

Over and over this year, your outpouring of creativity and hard work has inspired us as we hear stories of all the different ways that NISE Network partners are engaging local audiences during the COVID 19 pandemic, associated economic downturn, and continued fight for more social justice. Thank you for being part of the NISE
Newsletter
To learn more about the National Informal STEM Education Network (NISE Net) please subscribe to our free monthly newsletter: http://www.nisenet.org/newsletter
---
Acknowledgements
This material is based upon work supported by NASA cooperative agreement award number NNX16AC67A and 80NSSC18M0061.  Any opinions, findings, and conclusions or recommendations expressed in this material are those of the author(s) and do not necessarily reflect the view of the National Aeronautics and Space Administration (NASA).