October 6, 2020
If you received the NISE Network's 2020 Explore Science: Earth and Space toolkit Part A earlier this year, then you have recently been contacted about receiving Part B of this year's toolkit in the coming months. These messages mention the inclusion of a "collaborative Moon game" with this toolkit, but just what is a collaborative Moon Game? If you imagine the usual high-quality NISE Network resources, packaged by activity with everything you need inside, you are correct. However, this is by far a larger, more immersive experience than anything previously produced in the toolkits.

The Moon Adventure Game is a hands-on collaborative experience for STEM learning in museums and planetariums. The premise of the game is a fictional story grounded in actual NASA science and research about what people might need in the future to live and work on the Moon. Players assume the role of astronauts living and doing research in an outpost on the Moon. As players conduct research, a moonquake causes significant damage to the life-support systems on the outpost. Survival on the Moon requires teamwork. Can players work together to quickly restore the necessary systems to survive?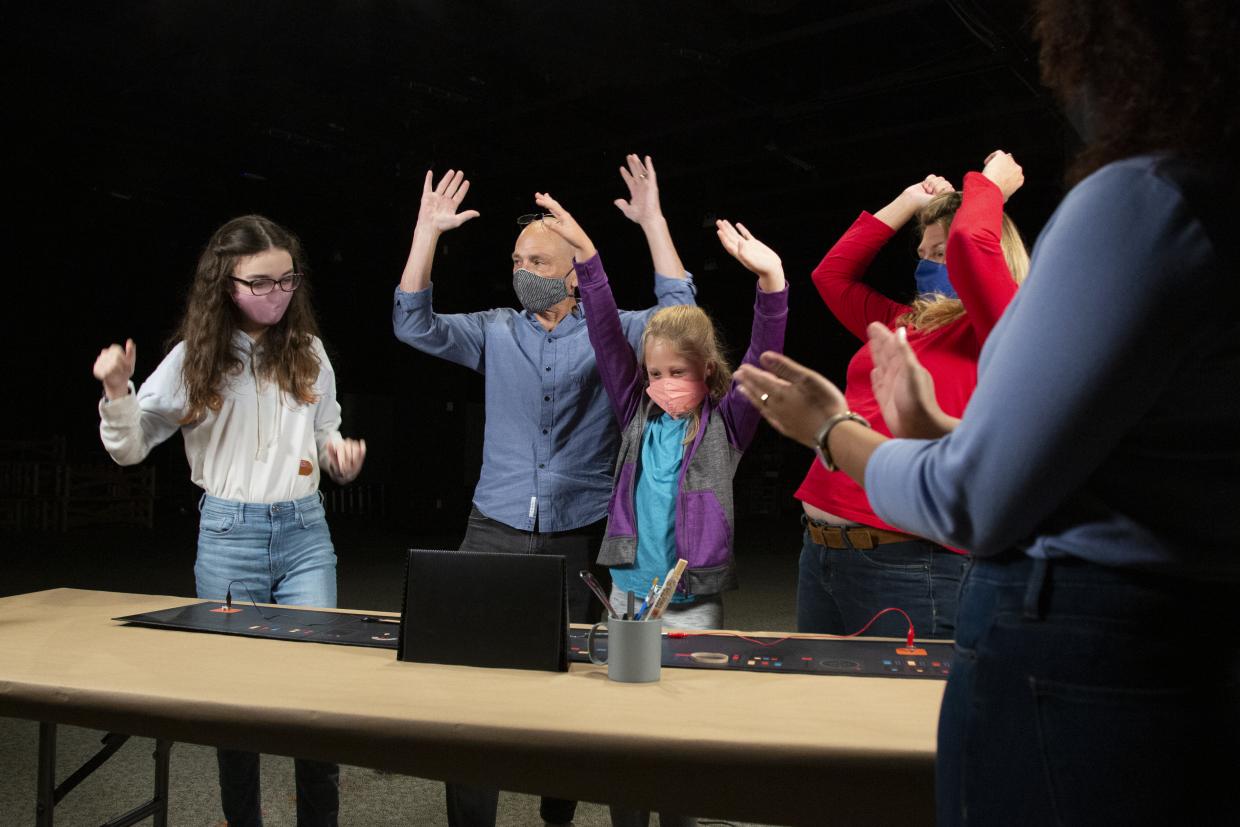 The game is designed as a 25-minute experience intended for use in museums and planetariums with groups of 3 to 6 players, supported by a museum educator or volunteer. This facilitator reads through the game's Facilitator Narrative Script, provides cues for players to move through five main challenges that explore different scientific content and draw on various skills, and finally leads a reflection once the game is completed. The target audience for the game is families with children and students grades 4 through 8. However, included with the game is an Early Childhood Adaptation of the Facilitator Narrative Script to help you use the game with younger audiences. In addition, a comprehensive Game Guide includes a wealth of information – from background information to extensions and adaptations for working with other audiences in various settings.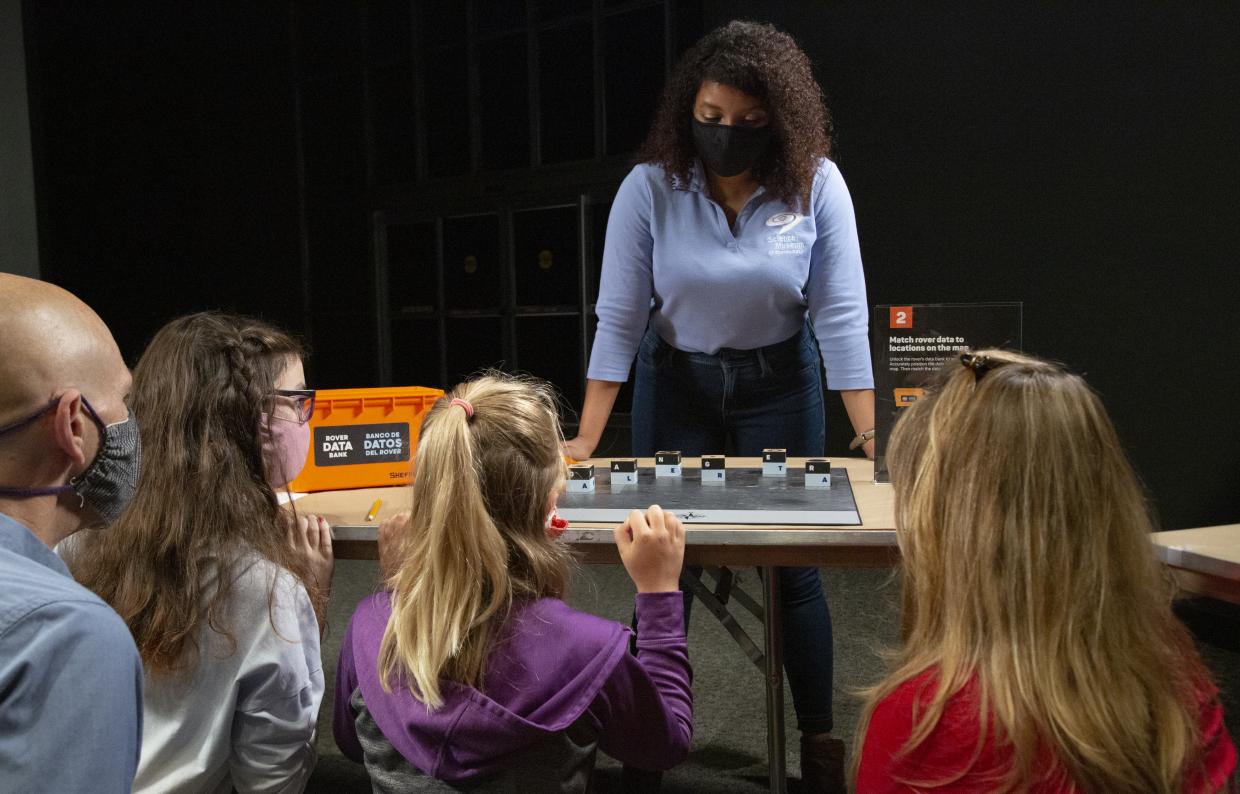 Finally, with the release of this new experience coinciding with the COVID-19 pandemic, the game has been tested and adapts easily to physical distancing recommendations and the use of personal protective equipment by players and facilitator. The Game Guide includes additional information around this and other safety and clean-up considerations. In addition to the Game Guide, those receiving the Moon Adventure Game should look for the Quick Start Guide included in the toolkit that will ship later this year. This quick reference lists resources to review before you start engaging your visitors with these materials
If you would like to learn more about this experience, there is still time to sign up for the October 27th online workshop, which will provide an overview of the game:
Online Workshop: Moon Adventure Game - An introduction to a new challenge-based game for science and children's museums

Tuesday, October 27, 2020; 2 - 3pm  Eastern / 11am - 12pm Pacific
---
Learn More
---
Acknowledgements
This material is based upon work supported by NASA under grant number 80NSSC18K1219. Any opinions, findings, and conclusions or recommendations expressed in this material are those of the author(s) and do not necessarily reflect the view of the National Aeronautics and Space Administration (NASA).