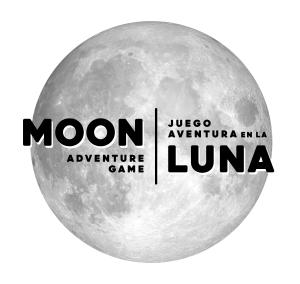 Project overview
Moon and Beyond: An Immersive Game for STEM Learning in Museums and Planetariums developed a STEM educational game that immerses players in scenarios related to lunar science and exploration. The project team collaborated with subject matter and game design experts and utilizing unique NASA assets to create a game designed for use in informal educational settings. The game will be implemented by hundreds of NISE Network partner organizations across the United States to engage public audiences in learning about space exploration, science, and engineering, especially families with children and students in grades 4-8. 
Moon and Beyond is one of three projects selected in 2018 through NASA's Teams Engaging Affiliated Museums and Informal Institutions (TEAM II) initiative. The three selected projects are also collaborating with NASA's Museum & Informal Education Alliance, a nationwide network of informal education professionals at over 900 science museums, planetariums, NASA visitor centers, Challenger Centers, youth-serving organizations, camps, libraries, visitor centers, nature centers, aquariums and zoos. 
Learn more about NASA STEM Engagement and their resources for educators and students. 
---
Moon Adventure Game
---
Opportunities for NISE Network partners
The Moon and Beyond game was distributed together with the NISE Network Explore Science: Earth & Space toolkit in 2020. The physical toolkits were available to informal learning organizations in the United States through a competitive application process that is now closed. Digital game materials include detailed instructions to put together your own copy of the game and can be downloaded for free.
---
Audience
The game is designed for use in children's museums, science centers, science museums, public planetariums and observatories, and NASA visitor centers in the United States.
The game is appropriate for diverse public audiences, especially families with children and students in grades 4-8.
---
Timeline and development process
2019: project planning, development, and formative evaluation 
2020: 350 copies of the game shipped along with the Explore Science: Earth and Space 2020 part B toolkit; online workshops
2021: summative evaluation
Learn more about the NISE Network development process
---
Project partners
The project is led by Arizona Science Center (Phoenix, AZ) and Arizona State University (Tempe, AZ) in collaboration with the NISE Network.
Project team members and advisors include:
Arizona Science Center, Phoenix, AZ
Arizona State University, Tempe, AZ
The Boeing Company, Chicago, IL 
Children's Creativity Museum, San Francisco, CA
Commercial Spaceflight Federation, Washington, DC
Emily Maletz Graphic Design, Portland, OR
Museum of Life and Science, Durham, NC
Museum of Science, Boston, MA
Science Museum of Minnesota, Saint Paul, MN
Sciencenter, Ithaca, NY
University of California Berkeley, CA
Wilfred Laurier University, Waterloo, ON, Canada
Worcester Polytechnic Institute, Worcester, MA
Partnerships include:
NASA STEM Engagement
NASA Human Exploration and Operations Mission Directorate 
NASA Science Mission Directorate
NASA's Ames Research Center
NASA Museum & Informal Education Alliance 
Local partnerships may include:
Museums
Planetariums
K-12 schools and teachers
University researchers and students
Amateur astronomers
Out-of-school time programs
Libraries
Community organizations
---
Learn More
---
Acknowledgements
This material is based upon work supported by NASA under Grant Number 80NSSC18K1219. Any opinions, findings, and conclusions or recommendations expressed in this material are those of the author(s) and do not necessarily reflect the view of the National Aeronautics and Space Administration (NASA).