Welcome to the April e-newsletter for the National Informal STEM Education (NISE) Network and community.
INSIDE THIS ISSUE
COMMUNITY NEWS
→ 
New logo unveiled for the National Informal STEM Education (NISE) Network!
We are pleased to introduce a new logo for the National Informal STEM Education Network (NISE Network). As the Nanoscale Informal Science Education Network transitions to the National Informal STEM Education Network we will begin using this logo to communicate the new identity of the Network now engaged in a range of STEM topics. Over the coming months you will increasingly see the new logo, though we will continue to use the existing NISE Net logo with nano-related materials and activities as the nano project winds down.

---
UPCOMING EVENTS
→ 
Upcoming Online Workshops: Staying Connected to the Network and Community
There is no charge to participate in any of these online workshops.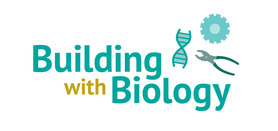 Engaging Audiences in Science through Building with Biology Public Forums
This webinar will cover what a forum is and how hosting a forum might benefit your Building with Biology event and institution - it's a great way to engage adult audiences! We'll discuss each of the two forum topics that you can choose from for hosting a forum in connection with your Building with Biology event, participants will learn what is involved in hosting a forum and have the chance to ask questions.
Building with Biology: Host Site Overview - Communicating Synthetic Biology (for host site staff only)
Monday, May 16, 2016
Presented by AAAS - Learn more about the science communication and public engagement fundamentals we will share with scientists and volunteers during these three upcoming webinars: Public Engagement Fundamentals, All about Audiences, and Communicating Synthetic Biology. 
Building with Biology: Public Engagement Fundamentals (for scientists)
Presented by AAAS - The Building with Biology project is an example of public engagement with science. Explore the value of communicating with the public. 
Tuesday, May 17, 2016; 4:00 - 5:00 PM EDT
Thursday, May 19, 2016; 12:00 - 1:00 PM EDT
Building with Biology: All about Audiences (for scientists)
Presented by AAAS - Understanding your audience helps you communicate more effectively. Learn about Americans' perceptions of synthetic biology and consider the audiences you may be interacting with. 
Tuesday, May 24, 2016; 12:00 - 1:00 PM EDT
Thursday, May 26, 2016; 4:00 - 5:00 PM EDT
Building with Biology: Communicating Synthetic Biology (for scientists)
Presented by AAAS - Practice speaking clearly and concisely about synthetic biology, with an emphasis on one's own research.
Tuesday, May 31, 2016; 4:00 - 5:00 PM EDT
Thursday, June 2, 2016; 12:00 - 1:00 PM EDT
Evaluating the Public's Experience at Building with Biology Events
Tuesday, June 14, 2016
1:00 - 2:00 PM EDT
Hear about the resources the Building with Biology evaluation team has created to understand what public visitors at 2016 Building with Biology events learn from their experiences and value about their participation. This webinar is required for sites that have been selected as one of the event evaluation sites who will be receiving evaluation materials. However, all other kit recipients are also welcome to attend and learn about evaluation resources for the event. Topics include...
read more
What's in your Building with Biology Kit
Tuesday, June 21, 2016
2:00 - 3:00PM EDT
On your mark, get set, explore your new Building with Biology 2016 kit! Join us as we walk you through your new public engagement kit filled with hands-on activities, a public forum, and educational and professional development resources about synthetic biology. We'll provide an overview of the hands-on activities and offer advice for use of training materials. Project partners will be available to answer your questions. 
The NISE Network will have a presence at the upcoming ACM conference, including hosting a booth (#11) in the exhibit hall and leading two professional development sessions:
Museums and Community Partnerships: Leveraging Resources and Increasing Impact (Thursday, May 5; 9:00-10:15 AM)
Tools for Collaboration: Increasing Your Museum's Local Impact Through Partnerships (Thursday, May 5; 10:30-11:45 AM)
---
FEATURED ON THE WEBSITE
Explore Science - Zoom into Nano kit - The Museum & Community Partnerships - Zoom into Nano kit is designed to facilitate new or expanded collaborations with local community partners in an effort to engage underserved audiences about nanoscale science, engineering and technology.
---
PARTNER HIGHLIGHT
→ 
NanoDays...keep the fire burnin' in Bozeman, Montana!
By Suzi Taylor, Extended University, Montana State University - Bozeman
Montana State University (MSU) continues to grow our NanoDays program, in fact, starting in 2015 we expanded our NanoDays event by inviting other small-scale-but-not-quite-nano partners and re-christening our event "NanoDays / MicroDays." By broadening our event we've been able to involve more scientists in micro-scale research, helping to bring in more campus volunteers as well as community partners.
Each year for NanoDays, we invite fifth graders from two local Title 1 schools for a private showing, and have always dreamed of sending each kid home with their own nano hands-on activity to share with their family. This year-thanks to support from the Regional Library of Medicine via our MSU Library-we were able to replicate the 
Exploring Materials: Liquid Crystals
 activity on a small-scale, so each of the 80 kids could have an activity to take home. Survey results told us that most fifth graders did, indeed, utilize the kit at home and described it as "cool," "awesome," and even "weird and awesome."
New this year, MSU collaborated with the organizers of DNA Day, a national outreach effort of the National Human Genome Research Institute. DNA Day was successfully incorporated into our NanoDays / MicroDays event and although it was held before the official DNA Day (April 25, the anniversary of the completion of the Human Genome Project), we were able to use one of the activities from the DNA Day Website, which worked as a great connection to NanoDays. 
Read the full 
Partner Highlight
 to learn more about MSU's Collaboration With "Micro" Partners, Taking Home Nano, and We Dig DNA Day. 
---
SCIENCE IN THE NEWS
The National Academies Press recently released a new report, 
Effective Chemistry Communication in Informal Environments
, that looks at how chemistry is communicated to the public outside of the classroom, and includes a guide to assist chemists in their outreach efforts. NISE Network Director, Larry Bell, served as a member of the report's authoring committee. The report can be accessed and downloaded 
here
.  
This new Risk Bites video explores the question: are nanoparticles dangerous. This video addresses this complex question by suggesting five things to consider when determining what the dangers of nanoparticles might be.
→
Synthetic Biology News
Do you suffer from an egg allergy, maybe even preventing you from receiving many routine vaccinations because they're produced using chicken eggs? Some scientists believe that this problem could be solved using the gene-editing tool CRISPR, resulting in hypoallergenic eggs. Chickens are just one of a menagerie of animals to could soon have their genomes reimagined. This article in Nature addresses the, very real to the very wild, potential applications of CRISPR: better food production, disease control, making drugs, de-extinction, vector control, improving pets, and use in disease models.
Tissue regeneration may be one of the most elusive processes in biology but scientists are now one step closer to being able to better visualize this process. Scientists from Duke University have created Skinbow: a genetically modified zebrafish with fluorescent markers embedded in the DNA code of its skin cells allowing scientists to visualize the healing process on a cellular level. Through this research the scientists hope that it can be expanded to other species; one can imagine doctors using this technology to visualize how human tissue responds to a new healing treatment.
---
NANO THROUGHOUT THE YEAR
​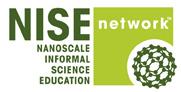 Spring into action this April and celebrate health, robotics, Earth Day, astronomy, and poetry! To find the many activities that connect with each of these spring celebrations, visit 
http://www.nisenet.org/seasons
. 
World Health Day (April 7)
National Robotics Week (April 2-10)
National Environmental Education Week (April 17-23)
Earth Day (April 22)
Global Astronomy Month 
National Poetry Month
---
MEETINGS AND CONFERENCES
May 4 - 7 - 
Association of Children's Museums (ACM) Interactivity 2016 - Norwalk, CT
---

                      
Do you have something you would like to submit for inclusion in the NISE Network monthly e-newsletter? Please send your announcements, articles, or community opportunities to Kayla Berry at

[email protected]

.