Welcome to the August e-newsletter for the National Informal STEM Education (NISE) Network and community.
INSIDE THIS ISSUE
COMMUNITY NEWS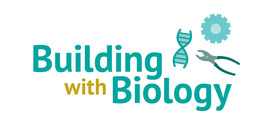 Building with Biology events continue to be hosted by museums, universities and iGEM teams each week across the U.S. through September. Many resources have been developed for sites hosting events to help assist you in planning and marketing, scientist recruitment and training, and much more. Visit the 
Building with Biology 2015 Kit page
 for these resources. Don't forget to share your events, activities and conversations with us on social media: 
#buildingwithbiology
→
Explore Science: Earth & Space 2017 toolkit application coming soon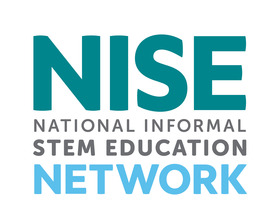 The NISE Network's Space and Earth Informal STEM Education (SEISE) project is developing a new toolkit with hands-on educational activities to increase the capacity of informal science educators at museums to engage the public in STEM topics including Heliophysics, Earth Science, Planetary Science, and Astrophysics. Each year, over the next four years, 250 toolkits will be fabricated and distributed to museum partners around the U.S. - 
the application for this toolkit is opening soon and will be announced in an upcoming newsletter.

The SustainABLE kit is designed to engage audiences of all ages in learning about sustainability science. Flexible activities can be integrated into special events, summer camps, and other programming. Digital kit materials are available online to download. 
NEW! 
Activity training videos are also now available: 
https://vimeopro.com/nisenet/sustainability
.
→
National Informal STEM Education (NISE) Network transition
---
UPCOMING EVENTS
→ Upcoming online workshops: Staying connected to the Network and community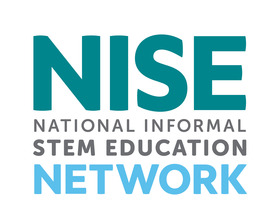 Please join us for a series of upcoming online workshops for the new Space and Earth Informal STEM Education (SEISE) project. There is no charge to participate in any of the online workshops.
Tuesday, September 13, 2016
2pm - 3pm EDT 
Join NISE Network partners for an introduction to the new Space & Earth Informal STEM Education (SEISE) project and learn how your organization can become more involved in this exciting new opportunity. In this online workshop, we'll present a general introduction to the project and an overview of what's in the new Explore Science: Earth & Space toolkits, including information about how to apply and eligibility requirements. 
Sign up for this online workshop
→ Association of Science-Technology Centers (ASTC) Annual Conference 2016
The ASTC annual conference is quickly approaching and we look forward to seeing current NISE Network partners and meeting new partners. The NISE Network invites staff from partner institutions to an informal breakfast on Sunday, September 25th from 7:30-8:30 AM at the Tampa Marriott Waterside Hotel (Meeting Rooms 8/9) to learn about transition plans to the National Informal STEM Education Network, new project opportunities, and to meet other Network partners from across the country. No RSVP required. Other NISE Net activities at ASTC include:
NISE Network booth (#723 and #822) in the exhibit hall, which will feature public engagement activities, partner resources, and information about upcoming project opportunities. 
The Network is also planning an informal happy hour gathering of network partners on the evening of Friday, September 23rd. More details coming soon. 
Network partners are involved in a number of conference sessions about engaging the public in current science, engineering, technology topics such as nanotechnology and synthetic biology, as well as a number of sessions around evaluation and research, and a session about national collaborative networks. See list of sessions.
→ Celebrate National Chemistry Week this October
National Chemistry Week is a community based program of the American Chemical Society (ACS). This annual event unites ACS local sections, businesses, schools, and individuals in communicating the importance of chemistry to our quality of life. The theme for 2016 is Forensics - Solving Mysteries Through Chemistry - and will focus on the chemistry of fibers and forensics taking place October 16-22, 2016. For more resources, visit the 
official website
 of National Chemistry Week. You can also find NISE Network chemistry activities at 
http://www.nisenet.org/national-chemistry-week
.
---
FEATURED ON THE WEBSITE
SustainABLE Kit - The kit contains digital copies of everything you you'll need to host your own Sustainability in Science Museums event. Kit contents include planning, marketing and orientation materials, printable banners and poster, and background materials, activity guides and facilitator guides, and training videos for the hands-on SustainABLE activities.
---
PARTNER HIGHLIGHTS
'Miners Dig Deep' and Show Summer Campers How to Build with Biology
By Dave Westenberg, Missouri S&T
The Missouri University of Science and Technology (Missouri S&T) campus comes alive every summer with the excitement of young people learning about science and engineering. Among the many summer camps is the annual Summer Solutions For Girls program, a week-long residential program for rising 9th and 10th graders that introduce young girls to the excitement of STEM careers and includes tours, field trips, lectures, social activities and hands-on activities. As a recent recipient of a Building with Biology physical kit, Dr. Dave Westenberg, co-advisor of the Missouri S&T iGEM team had a chance to try out some of the activities with Summer Solutions For Girls campers. The result was a huge success. The girls were first introduced to the Super Organisms activity in which they had the opportunity to design their own superheroes and super microbes [
watch short video of activities-in-action
]. However, the conversation really got going when the girls got to try out the Tech Tokens activity. As the Summer Solutions for Girls campers learned about synthetic biology and talked about the kinds of problems they can solve they were able to...
continue reading the full Missouri S&T Partner Highlight
.  
By Jayatri Das, The Franklin Institute
What would Benjamin Franklin think about synthetic biology? I'd like to think that our favorite scientist and inventor would have loved the thoughtful conversations that took place at The Franklin Institute as visitors and scientist volunteers considered the applications of this emerging science. With synthetic biology as a new area of focus for us, we were able to establish a new partnership with a local biotech company, as well as leverage existing relationships with the local university, a biomedical research institute, and industry company to branch out to a new group of people. 
In the weeks leading up to the event, it was helpful for my staff to practice the activities on the museum floor to gain some experience with the kinds of conversations that would take place. This helped us assign volunteers to kit activities that tied into their own work and research. After the event, our volunteer scientists were impressed at how curious, thoughtful, and open-minded visitors were about discussing their values around synthetic biology. Our visitors also appreciated the opportunity to engage in these conversations...continue reading the full Franklin Institute Partner Highlight.
Social media NISE Network partner shout-outs
Montana State University Extended University in Bozeman, MT
Reuben H. Fleet Science Center in San Diego, CA
Missouri University of Science and Technology in Rolla, MO
The Tech Museum of Innovation in San Jose, CA
---
SCIENCE IN THE NEWS
Recent lab tests revealed the presence of nanoparticles in four food products sold in France that were not labeled to include nanoparticles, which is required under EU regulation. Nanoparticles are increasingly used in food products to improve color, taste and texture. For example titanium dioxide, the most common nanoparticle in food, helps make gummy candy opaque and is added as a whitening effect to foods such as powdered donuts. Due to the extremely small size of nanoparticles when ingested, they may be able to pass through the lining of the gut and enter the bloodstream. The European Commission has required manufacturers to identify engineered nanoparticles - those purposefully designed to be nano - in ingredients lists since December 2014. However, the manufacturer of two of the four products states that the nanoparticles found in its products are not "engineered nanomaterial" and are therefore fully compliant with EU legislation. The World Health Organization (WHO) has recommended that further research into nanoparticles in relation to consumers should be carried out. 
 
→ 
Synthetic Biology News
Sanofi SA laboratory in France has formed a partnership with the U.S. Army to expand research and development of an experimental Zika vaccine that has shown promise in early laboratory studies and is among a few candidates expected to be tested on humans in a Phase I clinical trial starting in October. Developed by scientists at the Walter Reed Army Institute of Research and advanced by Sanofi, this vaccine (one of the furthest along) is based on technology used for other viruses related to Zika and has been used for flu and polio. Many other researchers and companies are working on their own vaccines and planning human trials in the coming months racing to get a vaccine to market as quickly as possible, however, a vaccine is likely still several years away. 
The annual Perseid meteor shower, known for its fast and bright meteors, is expected to be one of the best meteor viewing opportunities this year. Every year, Earth travels through the trails of debris left behind by an ancient comet that result in the meteor shower, and this year's shower is predicted to produce double the normal rates of meteors. 
"Juno [spacecraft currently exploring Jupiter] is the latest example of the extraordinary science we have to look forward to right in our own solar system," said NASA Planetary Division Director Jim Green. "There are many uncharted, promising worlds and objects we are eager to explore with our current and future missions." Many missions are currently in progress or are slated for future missions including: the Cassini spacecraft which continues to explore Saturn, it's rings and moons throughout 2017 and New Horizons', which recently celebrated its one-year anniversary of its flyby of Pluto and continues to study objects beyond Pluto. In September, NASA plans to launch the first U.S. mission to a near-Earth asteroid to collect a sample for return to Earth in 2023 and in 2018, the Webb telescope is set to launch to observe neighboring planets and their moons within our solar system. Satellites and rovers continue to explore the atmosphere and surface of Mars, making the human journey to the red planet closer with each study. 
---
NANO THROUGHOUT THE YEAR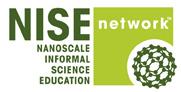 For a list of nano activities for use throughout the year, see 
NISE Net's list of seasonal activities
.
​
National Chemistry Week
 (October 16-22)
Summer-themed activities: oceans, shells, sun, sand, and ice cream
Superhero events and nanoscience
Food related activities: gummy capsules, ice cream, and chocolate
Astronomy and space related activities: exploring size, space elevators, flying cars and robots  
---
MEETINGS AND CONFERENCES
---
Do you have something you would like to submit for inclusion in the NISE Network monthly e-newsletter? Please send your announcements, articles, or community opportunities to Kayla Berry at

[email protected]

.