Welcome to the monthly e-newsletter for the National Informal STEM Education (NISE) Network and community.
INSIDE THIS ISSUE
Thank you to NISE Net Partners involved in the nano project! 
From NISE Network Director, Larry Bell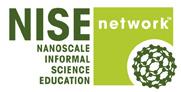 February is the final month of NSF funding for the Nanoscale Informal Science Education Network, which would prompt a sort-of sad note if we didn't have so many projects going on under the umbrella of the National Informal STEM Education Network. For many of us, the nano project was unlike anything we had experienced before, stretching over 11 and a half years and involving over 60 institutional partners and 2,700 individuals from museums, universities, and a range of other organizations. The outputs and outcomes of the project are amazing. 
Our initial NSF program director, David Ucko, says that "NISE Net has exceeded my most ambitious expectations." And it's all because of the hard work you have all done and your commitment to engaging public audiences in this new and unfamiliar field of scientific research. We are in the process now of writing final...
continue reading for final project work underway and future Network project plans.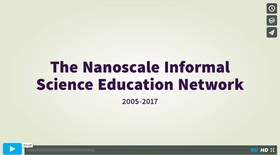 As a final farewell to the nano project, we've created a short video highlighting some of the amazing work our partners have done over the years. From professional development workshops to hosting NanoDays events and the 
Nano 
exhibition, together we've engaged the public in nanoscale science, engineering, and technology. And we've had so much fun! 
Enjoy this NISE Network Partner Thank You video now
Physical 2017 Explore Science: Earth & Space toolkits have shipped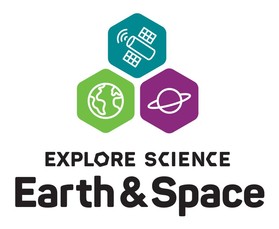 In collaboration with NASA, the National Informal STEM Education Network has assembled a new set of engaging, hands-on Earth and space science experiences with connections to science, technology, and society. The Network has shipped 250 Explore Science: Earth & Space 2017 physical toolkits to eligible partners in the U.S., which include children's museums, science centers, science museums, public planetariums and observatories, and NASA visitor centers. 
Read more about the toolkit, its content, and view the list of toolkit recipients
.
Digital 2017 Explore Science: Earth & Space toolkit now available for download
---
UPCOMING EVENTS & OPPORTUNITIES
Upcoming online workshops: Staying connected to the Network and Community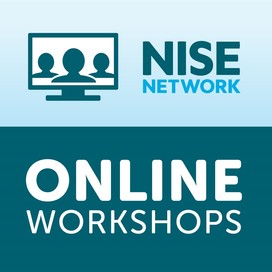 The NISE Network runs a series of free online workshops with the aim to increase the number of professional development opportunities available to our partners, and to create more channels for partners to share their work and learn from each other directly. View full details for upcoming online workshops and archived workshop recordings at 
http://www.nisenet.org/events/online-workshop
. 
Tuesday, February 7, 2017; 2-3 PM Eastern - 
Sign up now
This online presentation and discussion provides an overview of the hands-on STEM activities in the toolkit, tips for using training materials and forming local collaborations, and suggestions for marketing your events and programs. 
This online presentation and discussion will cover the science behind three of the Explore Science: Earth & Space 2017 toolkit activities - Ice Orbs, Imagining Life, and Pocket Solar System. Astrophysicist and science educator will also lead a discussion about astrobiology and the search for life in the universe.
The online presentation and discussion will cover the science behind three of the Explore Science: Earth & Space 2017 toolkit activities - Rising Seas, Investigating Clouds, and Orbiting Objects. Space scientist and science educator will facilitate discussions around rising seas, cloud distribution and formation, and the Earth's gravity.
EVALUATION AND RESEARCH
NISE Network Professional Impacts Summative Evaluation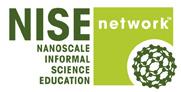 The NISE Network Evaluation group is a multi-organizational team dedicated to informing and improving the work of the Network by conducting evaluation studies that closely examine the public and professional deliverables of the NISE Network. For the second five years of the Nanoscale Informal Science Education Network project, the Evaluation group focused on conducting summative evaluations to assess and understand the impact of the Network on its two main audiences: professionals and the public. In order to learn about the Network's impact on professionals, the Evaluation group conducted a longitudinal examination of individual partners over the final three years of the nano project. This evaluation primarily included professional partners who were ISE or university professionals and explored how their involvement impacted their sense of community, learning about nano, and use of nano educational products and practices. 
View the 
Professional Impacts Summative Evaluation Executive Summary
 for a useful visualization that explains the Network's professional goals, the study's methodology, and key findings. This Executive Summary also includes quotes from partners like you about how being in the NISE Network impacted their work. As one NISE Network ISE professional said in their Year 10 interview: 
"I didn't even know what nano was. Pretty much everything I know about nano, I know from NISE Net. And if you look at those concepts, I'm certainly able to talk about those concepts, but it is pretty much solely because of NISE Net." 
Explore Science: Earth & Space 2017 Baseline Survey
The Research and Evaluation team will be sending out a survey invitation soon to a sub-set of partners to ask you about your institution's Earth and space science content. The survey will be called, "Explore Science: Earth & Space 2017 Baseline Survey." We greatly appreciate your time and feedback.
PARTNER HIGHLIGHTS
Explore Science and Bars without Barriers in Shreveport, Louisiana
By Alan Brown, Sci-Port Discovery Center
In July 2015, with funding from the Beaird Family Foundation, Sci-Port Discovery Center began a joint venture with the Caddo Parish Sheriff's Workforce Re-entry Facility. While that re-entry program provides job training and skills, our Bars without Barriers program provides training on Informal Science Education techniques and activities in order to serve two primary goals. First, to raise awareness of the importance of STEM education because we work from the assumption that the offenders' children will someday engineer the spaceships expected to carry our children to Mars. Second, that those children will be better people if their parents are involved in their lives, and the STEM activities and communication skills we teach can help those offenders rebuild whatever bonds may have been strained by their years of incarceration. One of the six program sessions offered incorporated the NISE Net's Explore Science: Zoom into Nano kit providing training about nano to offenders who then helped lead and participate in hands-on activities with their children during a family visit. 
Continue reading the full Partner Highlight for more about Sci-Port Discovery Center's Bars without Barriers program helping to bring families together through STEM.
Building with Biology at Temple Beth Zion-Beth Israel in Philadelphia, Pennsylvania
By Spencer Glantz, University of Pennsylvania
Over the last few years a bioengineering PhD student at the University of Pennsylvania has advised the Penn iGEM team and worked with museum educators at The Franklin Institute to help develop Building with Biology prototype activities, as well as volunteer and participate in their public Building with Biology event in summer 2016. Through these experiences this student started his own partnership with a group of teenagers at his synagogue to talk and think about the societal and ethical implications of synthetic biology research and applications. During this program, the youth group engaged in the Bio Bistro hands-on activity, excitedly discussing the benefits and potential negative outcomes of synthetic biology and its affect on society and the environment. 
Continue reading the full Partner Highlight to learn more about this unique way of bringing synthetic biology dialogue into a community setting
.
NISE Network partner shout-outs
So cool to have our exhibit, NANO greet students everyday as they enter Anne Beers Elementary School. 

@AnneBeersES @nisenet
---
FEATURED ON THE WEBSITE
Online Workshop: Tips for Planning Your August 21, 2017 Solar Eclipse Event (Recorded)
Presenters provide an overview of the Explore Science: Earth & Space toolkit that includes activities directly related to the solar eclipse, as well as professional resources, and helpful tips and strategies as you start to plan for upcoming solar eclipse events in your community. 
View the recording and resources of this 1/27/17 online workshop now
.
Online Workshop: Finding and Collaborating with Astronomy Experts and Volunteers (Recorded)
---
SCIENCE IN THE NEWS
3-D printing and nanotechnology, a mighty alliance to detect leaks
Carbon nanotubes and 3D printing are not new headlines, but when combined and held together with just the right polymer, in this case a thermoplastic, a new technology emerges. Researchers have developed a simple yet effective recipe of incorporating carbon nanotubes into a thermoplastic/solvent solution, which creates a viscous black ink with high conductivity. This nanocomposite ink is then used in 3D printing, which once printed the solvent evaporates leaving behind the ink to solidify. One major application of such a highly conductive nanomaterial could be used at the connection points that form pipelines. By calibrating the nanocoating to specific liquids, oil for instance, leaks could be reported and identified much faster than they are currently. 
Read more about nanomaterials
The National Nanotechnology Initiative Strategic Plan 2016: Progress and challenges going forward
Since the inception of the National Nanotechnology Initiative (NNI) going back on the order of two decades, nanotechnology has evolved from an area of fundamental research focused on understanding and exploiting the phenomena that occur at the nanoscale to what has now become a broadly enabling technology positioned to realize substantial societal and economic benefits. 
Read the recently published strategic plan to learn about NNI's initiatives and strategies
 to encourage methodologies leading to new opportunities in nanoscience technology transfer and innovation, and how the NISE Network has played a role in helping to achieve these goals. 
Synthetic Biology News
Gene-edited cells keep babies cancer free for more than one year after treatment
Two babies who were suffering with incurable leukemia received infusions of gene-edited immune cells and still remain disease-free 18 and 12 months after their treatments. The idea of genetically altering immune cells, called T cells, so that they can attack cancers more effectively is currently a hot topic in medical research. Initial clinical trials using this cell therapy is currently underway in both children and adults, which uses modified immune cells from healthy donors rather than the individual patients, and aims to be a universal therapy. 
Read this article on gene-editing and its application to treating cancer
New gene-editing techniques hold the promise of altering the fundamentals of life
On a recent NPR Fresh Air podcast, New Yorker writer Michael Specter discusses emerging biotechnologies that will make it possible to remove disease and change the characteristics of life by rewriting the genetic code in cells. 
Listen to the NPR podcast and view the transcript now
Earth & Space News
Free solar eclipse glasses available for libraries
The Space Science Institute (SSI) was awarded a grant from the Moore Foundation that will provide 1.26 million free eclipse glasses and other resources for 1,500 public libraries across the nation for use during the August 21, 2017 solar eclipse events. 
Learn more about how libraries can apply: http://www.starnetlibraries.org/2017eclipse/
NASA selects two missions to explore early solar system
Two new missions set to launch in 2021 and 2023 will be exploring the earliest eras of our solar system, possibly a time less than 10 million years after the birth of our sun. The first mission will target six of Jupiter's Trojan asteroids, which could hold vital clues to deciphering the history of the solar system. The second mission will be the first of its kind and explore a giant metal asteroid, which is thought to be comprised mostly of metallic iron and nickel, similar to Earth's core and may be the only way humans will ever visit a core. 
Learn more about these two NASA space missions
Chemistry News
Shellfish chemistry combined with polymer to create new biodegradable adhesive
Adhesives are found in our everyday life and products from the materials in our walls and on our floors to electronics and automobiles. Billions of kilograms of adhesives, mostly synthetic in nature, are manufactured each year in the U.S., often containing carcinogenic formaldehyde, which then get tossed into landfills contributing to serious health and environmental issues. Researchers are creating a new type of adhesive that combines the bonding chemistry of shellfish with bio-based polymers, such as those derived from corn that is as strong as commercial based adhesives but can be easily degraded in water. Renewable, nontoxic, and removable adhesives are in great demand to decrease our exposure to pollutants as well as to reduce landfill waste. 
Read more about this degradable adhesive and watch a short video produced by Purdue Engineering
---
STEM THROUGHOUT THE YEAR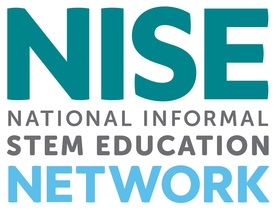 Valentine's Day (February 14)
NanoDays 2017 (March 25 - April 2)
Meteor showers, lunar eclipses, full moons, planetary events, and more
Solar eclipse

 (August 21) - start planning your solar eclipse event now
---
Do you have something you would like to submit for inclusion in the NISE Network monthly e-newsletter? Please send your announcements, articles, or community opportunities to Kayla Berry at

[email protected]

.