Welcome to the June e-newsletter for the National Informal STEM Education (NISE) Network and community.
INSIDE THIS ISSUE
COMMUNITY NEWS
Congratulations to NISE Network partner, Jayatri Das, Ph.D., Chief Bioscientist at The Franklin Institute in Philadelphia, who received the 2016 Nancy Hanks Memorial Award for Professional Excellence at this year's American Alliance of Museums (AAM) Annual Meeting. This award honors a museum professional with less than ten years experience in the museum field and recognizes a specific achievement that has benefited either the honoree's home institution or the museum field in general. Praised by The Franklin Institute's Senior VP of Science & Education, 
Frederic Bertley shares that Jayatri
 "inspires a passion for anybody to learn around science and technology." Watch a short video by AAM that highlight's the 2016 Nancy Hanks Award Winner, Jayatri Das.
→ Building with Biology news and updates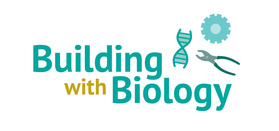 We're please to share that over 160 Building with Biology physical kits have been awarded to science centers, museums, research institutions, DIY bio labs, and iGEM teams across the U.S. to host Summer 2016 Building with Biology events and forums [
see list of recipients
]. Even more exciting news is that the physical kits have shipped and will be arriving soon [
see blog post
]! 
New Building with Biology materials have been updated on the website!
All new materials and resources for the hands-on activities and forums have been updated online.
"NanoDays Collection" printed book shipping soon to active NISE Network partners

The NISE Network will soon be shipping a box of printed and digital materials to selected NISE Network partner museums and universities located in the US. The NISE Network leadership wants to thank partner organizations for your involvement with the Nanoscale Informal Science Education Network (NISE Net) and for all your efforts to engage public audiences in nanoscale science, engineering and technology over the past years. We are pleased to share a compendium of all the NanoDays activities developed over the past ten years. For most partner organizations, we are only mailing one box so please share these resources with your colleagues and local collaborators. 
→ Recap from the Association of Children's Museums (ACM) Interactivity 2016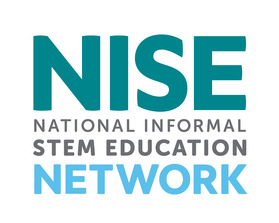 Thank you to partners who stopped by the NISE Network booth and who attended the Network sessions around museums and community partnerships. The presentations and resources from these sessions are now online and available to download. 
→
National Informal STEM Education (NISE) Network transition
Wondering about the Network transition? 
Learn more
.
---
SCIENCE IN THE NEWS
→ Nano News 
A team of scientists from Arizona State University recently analyzed six commonly available off-the-shelf baby formulas (liquid and powder) and found nanometer-scale particles made up of hydroxyapatite in three of the formulas. Hydroxyapatite is a calcium-rich mineral and is naturally made in our bodies as an essential part of bones and teeth, however, under super high magnification these nanoparticles resemble sharp needle-like structures that may behave and react differently in the body at the nanoscale. In non-nano form, hydroxyapatite is classified by the US Food and Drug Administration (FDA) as "Generally Regarded as Safe," however the agency has raised concerns that nanoscale versions of food ingredients may not be as safe as their larger counterparts, or at least requires reevaluation before being added to food products. 
→ Synthetic Biology News
A new tool makes programming living cells like writing computer software. Although scientists have been programming biological circuits for several years now, researchers from MIT have recently developed a tool that makes it possible to design DNA circuits for living cells. The new tool, called "Cello," enables users to automate the design of cellular circuits by simply inputting a design and the program will convert it into a DNA sequence that executes a specific function, like producing a drug. 
→ Space and Earth News
Based on analysis performed on the Kepler space telescope's July 2015 planet catalog, which identified over 4,000 potential planets, 1,284 of the candidates were verified as new planets, which is is the single largest finding of planets to date. Before the Kepler space telescope launched in 2009, scientists didn't know whether exoplanets were rare or common in the galaxy but with Kepler, scientists now know there could be more planets than stars. Kepler is helping to provide a deeper understanding of the number of stars that harbor potentially habitable, Earth-size planets, a number that's needed to design future missions to search for habitable environments and living worlds. 
Launched in 2002, SpaceX was founded to revolutionize launch and space technology by making rocket components reusable, with the ultimate goal of enabling people to live on other planets. SpaceX designs, manufactures and launches advanced rockets and spacecraft, including the Falcon 9 rocket. SpaceX has managed to successfully launch rockets into geostationary transfer orbit, further than the low-Earth orbit of the International Space Station, and land the rockets both on land and on ocean platforms.
---
NANO THROUGHOUT THE YEAR
​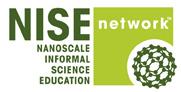 Enjoy the variety of summer-related activities but don't forget about NISE Net's other programs and activities relating to 
superheroes, food, and astronomy and space
! 
World Oceans Day (June 8)
Sun and Sand
Summer Camp
---
MEETINGS AND CONFERENCES
 June 13 - 14 - International Public Science Events Conference - Boston, MA
July 19 - 23 - Visitor Studies Association (VSA) - Boston, MA
---
Do you have something you would like to submit for inclusion in the NISE Network monthly e-newsletter? Please send your announcements, articles, or community opportunities to Kayla Berry at

[email protected]

.