---
NETWORK NEWS
---
New Moon Adventure Game — An all new interactive experience
If you received the NISE Network's 2020 Explore Science: Earth and Space toolkit Part A earlier this year, then you have been contacted about receiving Part B of the toolkit soon. Among many other activities Part B also includes a "collaborative Moon Adventure Game," which is a fictional story grounded in actual NASA science and research about what people might need in the future to live and work on the Moon. Read more about the Moon Adventure Game.
Join the NISE Net for an online workshop on October 27th that will provide an introduction to the Moon Adventure Game, an overview of its materials, and adaptations for early childhood visitors. Learn more and sign up
---
UPCOMING EVENTS
---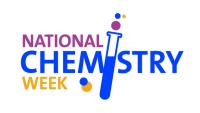 October 18-24: Take part in National Chemistry Week 2020 — "Sticking with Chemistry"
This year's National Chemistry Week (NCW) festivities may be a little different from recent years, but there's still plenty of ways to engage audiences in-person in safe ways or through virtual programming. Learn more about NCW virtual resources and check out NISE Net resources with a "sticky" theme.
Are you planning on virtually attending this year's ASTC Conference?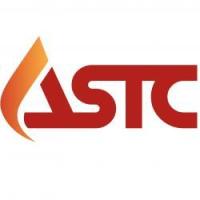 The NISE Network is also participating virtually in the ASTC Conference, hosting a virtual exhibition booth and will have staff involved in several concurrent sessions and pre-conference intensives. Learn more about NISE Net activities at ASTC, and if you're planning to register for ASTC, check out the following pre-conference intensives hosted by NISE Network staff. 
10/13: Leveraging the Power of Science Centers to Reimagine Future Community Climate Solutions and Resilience

10/15: Sustainable Futures: Science Centers and Community Partners Working Together for People and the Planet

10/16: Tools and Training for Starting a Successful Space and Earth Science Virtual Public Program
---
ONLINE WORKSHOPS
---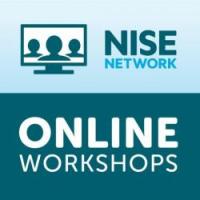 The NISE Network hosts free online workshops as professional development opportunities for our partners to share with and learn from each other. Online workshops take place on Tuesdays at 2-3pm Eastern / 11am-12pm Pacific. View upcoming online workshops at nisenet.org/events. 
Tuesday, October 13, 2020
2-3pm Eastern / 11am-12pm Pacific
How do engineers and scientists prepare to return to the moon?  By placing 6 tons of simulated lunar regolith in one of the coolest "sandboxes" on Earth.  This online workshop covers the science behind several of the 2020 Explore Science: Earth & Space Toolkit B activities. After a brief overview of how this toolkit focuses on the moon, our guest presenter, Joe Minafra, Lead for Innovation and Technical Partner ships for the Solar System Exploration Research Virtual Institute at NASA Ames Research Center, will show us his lab, a simulated lunar landscape, and answer questions about how NASA uses his lab to test equipment to explore the moon. Learn more and register for the rescheduled workshop
Tuesday, October 27, 2020
2-3pm Eastern / 11am-12pm Pacific
In the NISE Network's new Moon Adventure Game, players will work together to solve a series of challenges grounded in real science about living and doing research on the Moon. Members of the team that developed the game will introduce the game's learning objectives, provide an overview of the materials and professional development resources, and prototype testers will share their experiences including adaptations for early childhood visitors. Learn more and register
Tuesday, November 17, 2020 
2-3pm Eastern / 11am-12pm Pacific
As NASA plans its return to the Moon and further human exploration into the solar system, how will astronauts be protected from the hazards of space?  This online workshop covers the science behind the Moon Adventure Game and several of the 2020 Explore Science: Earth & Space Toolkit B activities. After a brief overview of how this toolkit focuses on the moon, our guest presenters, Christina Lim and Jessica Lee from NASA Ames Research Center, will step us through how astronauts will survive in space long-term—followed by Q&A. Learn more and register
---
PARTNER HIGHLIGHTS
---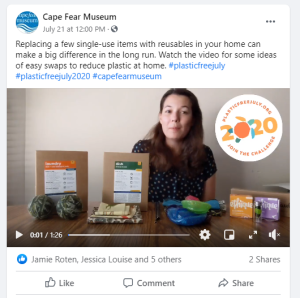 Finding success in virtual sustainability programming
Efforts to incorporate and promote sustainability in the age of COVID might look a bit different from previous years, but that hasn't slowed the progress of ideas of some dedicated professionals. In September, the third cohort of NISE Network's Sustainability Fellowship Program shared their progress implementing a sustainability project at their institution. Read more about Fellows' projects and the progress they've made.
The Children's Creativity Museum unveils an ongoing event series, Sustainability Challenges for Kids
Sustainability Challenges for Kids is a collection of activities to be done at home centered around the important concept of sustainability-making choices that help people, communities, and environments be healthy now and in the future. Read more about these challenges and check out the first scavenger hunt, which was just released and is available for download.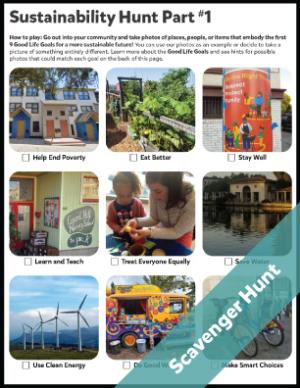 ---
FEATURED ON THE WEBSITE
---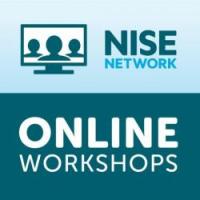 NISE Network online workshops
View the recordings and resources from recent NISE Net online workshops:
---
COMMUNITY RESOURCES AND ANNOUNCEMENTS
---
BioBuilder's Idea Accelerator: A dynamic new science curriculum for high school students
Registration is open for BioBuilder's Idea Accelerator, a science and engineering curriculum for high school students that helps teams of students get started on the design of new biotechnologies that can make the world a better place. Learn more about the 3-week introductory program.


New NASA Artemis Program Outreach Resources
Take a look at all the resources available from the NASA Artemis Program Outreach Team, including videos, concept imagery, lessons and activities, infographics and much more! View Artemis Program resources
---
STEM THROUGHOUT THE YEAR
---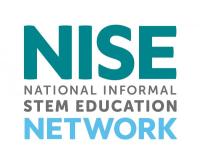 Discover activity ideas for incorporating current science, engineering, and technology content into events, special programming, holidays, and seasonal activities by visiting http://www.nisenet.org/seasons/.

October
​

Upcoming events
11/8: National STEM

—

STEAM Day

11/10: International Science Center and Science Museum Day

11/18: Pride in STEM Day
---
SCIENCE IN THE NEWS
---
Earth and Space News
Is there life floating in the clouds of Venus?
Last month, astronomers detected a gas in the atmosphere of Venus, which could be supporting evidence of microbiological life living in the clouds of this hot and harsh planet.

What is the Hera, DART planetary defense mission? 
Europe's space agency, and NASA are teaming to research ways of protecting Earth from asteroid collisions. 
Chemistry News
National Chemistry Week is October 18-24
Celebrate your passion for chemistry with this great video on how to make magnetic slime from the American Chemical Society!

Synthetic Biology News
Nobel Prize in Chemistry awarded to scientists for CRISPR discovery
Chemical scientists Emmanuelle Charpentier and Jennifer Doudna have been awarded the 2020 Nobel Prize in Chemistry.
NISE Network resource: Building with Biology Kit of activities and professional development resources to support conversations about the emerging field of synthetic biology and societal implications.

Genetically modified mosquitoes have been OK'd for a first US test flight 
After a decade of development, officials in Florida have voted to allow the first test in the US of free-flying genetically modified mosquitoes as a way to fight off the diseases they can spread.

Sustainability News
How 'upcycling' discarded ingredients into food is gaining momentum 
Could using a leftover byproduct of tofu help lead to more innovative ways of reducing food waste?

Nanotechnology News
National Nanotechnology Day is October 9th
Celebrate all things nano by exploring the collection of NISE Net's NanoDays activities.
---
NATIONAL MEETINGS AND CONFERENCES
---
Virtual Association of Science-Technology Centers (ASTC) 2020 Annual Conference
October 19-21, 2020
Pre-conference intensives will take place the week of October 12-16
Stay current on ASTC 2020 updates

National Science Teaching Association (NSTA) Conferences
Learn more about upcoming conferences
---