January 11, 2022
James Webb Space Telescope (JWST) community events have been in full swing across the country this fall! Here are highlights from just a few of the Webb Community Events that have been taking place nationwide over the past few months. 
---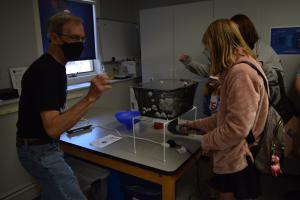 NORTHEAST
Brewster, Massachusetts
Cape Cod Museum of Natural History celebrated Webb in October and November with space telescope programs led by Archaeoastronomer and NASA Solar System Ambassador, Marie Kesten Zahn, hands-on activities at their Earth & Space Lab, and a community event that was free to the public. 
Photos include: Exploring the Universe: Star Formation activity and Exploring the Solar System: Stomp Rockets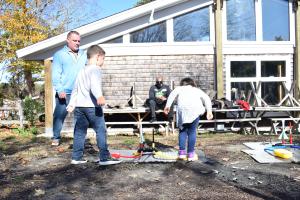 Rye, NY 
In celebration of the James Webb Space Telescope launch, Westchester Children's Museum, located in Rye, NY, explored the wonders of the universe with special programming and activities in November including celestial day-viewing on the boardwalk with the Westchester Amateur Astronomers. Some of the featured activities and exhibits in the MakerSpace include giant to-scale planets from our solar system, STEM experiments, and space-related arts and crafts! 
Read More 
Nantucket, Massachusetts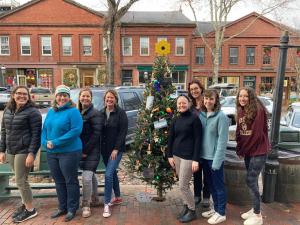 In addition to having guest lecturers speak about space science, a free open observatory night at Loines Observatory, night sky viewings, and NASA science kits, Maria Mitchell Observatory decorated a JWST-themed tree with astrophotography ornaments, fun space facts, and a JWST mirror array topper! 
Learn more about the activities here: 
https://www.mariamitchell.org/nasa-week-presented-by-the-nantucket-maria-mitchell-association
---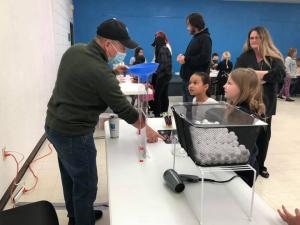 MIDWEST
Bismarck, North Dakota
North Dakota's Gateway to Science offered a free family day complete with space-themed activities, including Star Formation and Craters, followed by stargazing and a free telescope workshop.
Normal, Illinois
The Children's Discovery Museum in Normal, IL, partnered with Heartland Community College's Challenger Learning Center and NASA for a live Zoom event with experts. For in-person fun, educators led hands-on activities with guests at the museum, including a telescope folding activity and activities that explore the universe and its formation. The learning will continue with a Space Exploration day camp that focuses on JWST on February 21, 2022. Register here: https://www.childrensdiscoverymuseum.net/calendar.aspx?eid=1592
---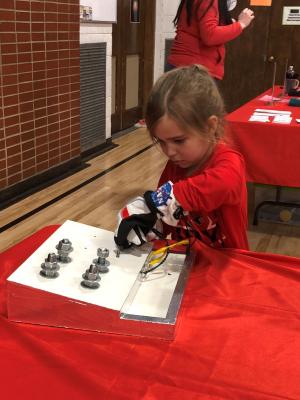 SOUTHEAST
Chapel Hill, North Carolina
Kidzu Children's Museum shared the video: Ask an Astronomer with NASA astronomer Dana Louie. She addressed questions like "how many stars are in the Milky Way Galaxy", "how are stars formed", "what does it feel like to be in space", and "what is the biggest star". Take a look at the video here: https://www.youtube.com/watch?v=pW27U64RrFw
---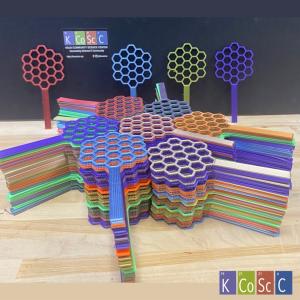 WEST
Waimea, Hawaii
Kauai Community Science Center made use of a 3D printer to create hundreds of James Webb Space Telescope (JWST) themed bubble wands and JWST models. In addition, they partnered with The Hawaiʻi State Public Library System for a reading challenge and a JWST model brown bag activity for visitors to take home. Check out the 3D printed bubble wands here: https://www.facebook.com/382651265048/posts/10159475099350049/?d=n and the take-home brown bag activity here: https://www.facebook.com/106802647334807/posts/634643971217336/?d=n
Have your own 3D printer? Print bubble wands of your own here: https://www.thingiverse.com/thing:2995336
Anchorage, Alaska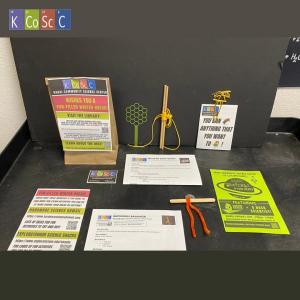 University of Alaska Anchorage Planetarium made the celebration easy to access with a virtual event on December 2nd that included live interaction with experts from NASA, UAA, and local Solar System Ambassadors. Watch the recorded event here: https://www.facebook.com/events/314082700340787
Ashland, Oregon
ScienceWorks Hands-On Museum offered a wide range of space science programs, including guest speakers from NASA, high school presenters, NASA's #UnfoldtheUniverse art contest, Sun prints, and space-themed storytelling. Learn more about the events here: https://scienceworksmuseum.org/event/james-webb-space-telescope-launch-weekend/
Alamogordo, New Mexico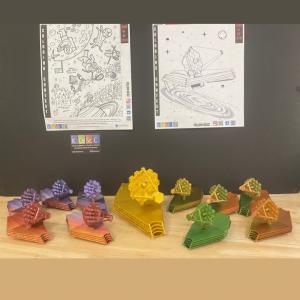 The New Mexico Museum of Space History crafted a variation of the Pack a Space Telescope activity and ran the activity with over 200 children at a local school. Check out what they did on a Virtual Rocketeer Academy video posted here:
https://www.facebook.com/NMSpaceMuseum/videos/986180208489505/
Sierra Vista, Arizona
The community of Sierra Vista, Arizona is hosting numerous outreach and public engagement programs this fall to celebrate the launch of the James Webb Space Telescope.
Elizabeth Wrozek, curator for the Henry F. Hauser Museum,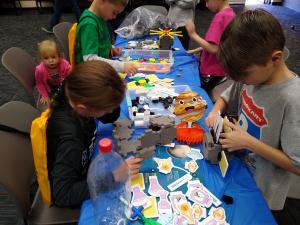 Ted Forte from the Patterson Observatory, and the Huachuca Astronomy Club of Southeastern Arizona collaborated to bring space science and astronomy education resources to Sierra Vista's wider community including neuro-diverse adults and children.  Read More
---
Resources for Webb Space Telescope Engagement
Compilation of public engagement resources 
More Community Events
James Webb Space Telescope activities are still going on at many of the NASA-supported locations. Check out the map and list of official NASA-supported locations hosting Webb community events here:
https://outerspace.stsci.edu/display/WSTCE/Official+Hosts+of+Webb+Community+Events
Latest news