Welcome to the December Nano Bite, the monthly e-newsletter for the Nanoscale Informal Science Education Network (NISE Net) and community.
INSIDE THIS ISSUE
COMMUNITY NEWS
→ Application Now Open for 2016 Building with Biology Physical Kit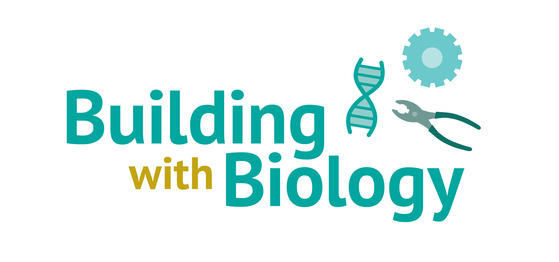 We will be sending out 200 free Building with Biology physical kits to informal science educators and research institutions to host a Summer 2016 Building with Biology event. The primary focus of these nationwide events is to create conversations between scientists and the public through hands-on activities and public forums. The deadline to submit an application for a Building with Biology kit is February 1, 2016.

More Resources and Information
Download the project Overview document that provides project details on eligibility, requirements, and application instructions
Submit your online kit application by February 1, 2016
Visit the Building with Biology Get Involved! page for more details
Join us for an online discussion, Activities and Conversations about Synthetic Biology: The Building with Biology Project, on Tuesday, December 8th from 3:00-4:00 PM Eastern. Presenters will provide a general introduction to the fast-growing field of biological engineering and this NSF-funded project.

→ Upcoming NISE Network Partner Opportunities
Learn about more great partner opportunities on the horizon.
NASA Space & Earth Informal STEM Education
Transmedia Museum (Frankenstein Bicentennial Project 1818-2018)
NanoDays events using existing materials
---
UPCOMING EVENTS
→
Online Brown-Bag Conversations: Staying Connected to the Network and Community
Activities and Conversations about Synthetic Biology: The Building with Biology Project
Tuesday, December 8, 2015
3:00 - 4:00 PM Eastern - sign up for this conversation
Join this discussion to learn how you can get involved in the national conversation about synthetic biology. During this brown-bag, we'll present a general introduction to this fast-growing field of biological engineering and describe the NSF-funded project that brings together professionals from the scientific community and informal science educators to create conversations between synthetic biology (or a related field) scientists and members of the public around the societal implications of this topic. Presenters will share upcoming project details, including the fabrication of 200 Building with Biology free physical kits that will be distributed nationwide to support 2016 Building with Biology Events and Conversations.
→
Generation Nano: A Superhero Competition for High School Students
High school students in the United States are invited to compete in
"Generation Nano: Small Science, Superheroes", a competition that asks individual high school students to submit an original idea for a superhero, using modern nanotechnology research to inspire unique "gear" for their hero. Students will submit a short written entry, as well as a short video or comic, that illustrates their superheroes' nanotechnology-enabled gear. Winners will receive cash prizes and the opportunity to showcase their creation at the
2016 USA Science & Engineering Festival in Washington, D.C. in April, 2016. S
ubmissions due by February 2, 2016.
→ 
2015 Materials Research Society (MRS) Fall Meeting & Exhibit News and Events
The Materials Research Society is playing a major role in bringing education, research and industrial communities together at the 2015 MRS Fall Meeting taking place November 29th through December 4th in Boston, MA. Learn more and get involved!
---
FEATURED ON THE WEBSITE
Museum & Community Partnerships: Collaboration Guide - This new guide offers an introduction to collaborations between museums and youth-serving community organizations. This guide includes an overview of why to collaborate, levels of partnerships, how to start a partnership, and a variety of resources to sustain and deepen your collaborative relationships. Resources include a video on creating successful museum and community partnerships, a Memorandum of Understanding (MOU) sample template, profiles of national youth-serving organizations and collaboration tips.
NISE Network Research - Nano Online: Tracking NISE Net's Digital Footprint - In this NISE Net research report, researchers from the University of Wisconsin, Madison examine online communication about the NISE Net by tracking online media and discussions about the Network and its products. Findings from this research help to extend our current understanding of how different science institutions and the general public disseminate and communicate about the NISE Network and related events through online social media, using Twitter and Facebook.
---
PARTNER HIGHLIGHT
AmeriCorps VISTA Member Brings NanoDays to Montana State University's Family and Graduate Housing
By Suzi Taylor, Montana State University
An annual Halloween festival for children received an infusion of Nano when an
AmeriCorps VISTA
member based at
Montana State University
brought NanoDays activities to the university's Family & Graduate Housing (FGH).
FGH hosts an annual Pumpkin Festival near Halloween, and Deanna Linn, who serves within MSU's Extended University, recruited undergraduate and graduate students from MSU's Chemical and Biological Engineering Department to volunteer at the October 17th event.  
The team presented
Thin Films
,
Dress Up As A Nano Scientist
,
Capillary Action
,
Tiny Tea Cups
,
Ferrofluid
,
Hydrogel
and
Kinetic Sand
to approximately 115 children and their families who attended the event, which also included a costume contest, pie-eating contest and pumpkin catapult along with pumpkin bowling, pumpkin painting, bean bag toss, arts and crafts, sack race, tic-tac-toe, cookie decorating, science experiments with bubbles and dry ice, and face painting. This is the first time the annual event has included a NanoDays outreach component.
Linn said the most popular NanoDays activity was Kinetic Sand, a kit that demonstrates how a polymer at the nanoscale can change properties of the sand at the macroscale. The kinetic sand has a polymer coating that makes the sand feel and look wet when it isn't.
Families from around the world live in MSU's Family Housing complex, where children range from newborn to 18 and who hail from all backgrounds: single-parent families, low-income families, military families, etc. Many countries are also represented, including Turkey, Saudi Arabia, Iraq, India, China, Japan, Nepal, Lebanon and Brazil as well as families from around Montana and the U.S.
The event was a success and has opened up future NanoDays and other STEM outreach partnerships between MSU Family and Graduate Housing and MSU Extended University. Linn also has tips for other organizations that want to reach new and potentially underrepresented audiences via a local campus family housing office
...continue to the full Partner Highlight.
---
SCIENCE IN THE NEWS
→
Nano News
A Sticky Breakthrough
Inspired by mussels' ability to cling to surfaces in inhospitable rock intertidal zones, an interdisciplinary team of researchers led by the University of California at Santa Barbara (UCSB) have designed a synthetic material that incorporates the key functionalities of mussels' foot proteins into an adhesive primer. This primer is less than two nanometers thick and can overcome the barrier of water to attach to virtually any mineral or metal oxide surface. Applications of this ultra-thin adhesive primer are diverse and hold promise for the fabrication of nano-scale electronic devices, including circuits and battery components.
See NISE Net related programs and activities
The Physics of Non-Newtonian Goo Could Save Astronauts' Lives
The physics of oobleck is nothing short of amazing;
a simple concoction that acts as both a liquid and a solid

.
This phenomenon is called shear force thickening and scientists are still trying to understand exactly how it works. There are two contending theories, the prevailing theory is supported by fluid dynamics as the force behind the fluid becoming a solid, while the other idea is that contract forces like friction help keep particles locked together. Figuring out which theory is correct will not only affect the way materials such as body armor and spacesuits, helmets, and cement are made but will also potentially save lives.
See NISE Net related programs and activities
→ Synthetic Biology News
Genetically Modified Salmon: Coming to a River Near You?
After nearly 20 years of effort, the Food and Drug Administration has approved genetically engineered salmon produced by AquaBounty Technologies, as fit for consumption and will not have to be labeled as genetically engineered. This salmon is capable of growing twice as fast as a non-engineered farmed salmon in as little as half of the time, however, it's still likely to be at least two years before these salmon reach supermarkets. Some groups are concerned about the environmental implications should these salmon accidentally get released, or escape, into the wild, even though AquaBounty says its salmon will be all female and sterile.
---
NANO THROUGHOUT THE YEAR
→ Inspire your visitors and students: from learning how fun and easy computer science is to envisioning and designing flying cars, see below for events taking place throughout December and January and for hands-on activities to incorporate into winter programming.

Computer Science Education Week (CSEdWeek) and Hour of Code (2nd week of December)
Snow and Snowflakes
Predictions for the New Year (January 1)
National Bird Day (January 5)
www.nationalbirdday.com website
some bird feathers (such as peacock feathers) are iridescent due to nano-sized structures within the feathers;

 for more about iridescence check out:
For a list of nano activities for use throughout the year, see
NISE Net's list of seasonal activities
.  
---
MEETINGS AND CONFERENCES

Nov. 29 - Dec. 4, 2015 - 2015 MRS Fall Meeting - Boston, MA
February 11 - 15, 2016 - American Association for the Advancement of Science (AAAS) 2016 Annual Meeting - Washington, DC
March 26 - April 3, 2016 - 2016 NanoDays - Nationwide
March 28 - April 1, 2016 - 2016 MRS Spring Meeting - Phoenix, AZ
May 4 - 7, 2016 - Association of Children's Museums (ACM) Interactivity 2016 - Norwalk, CT
---
Follow the NISE Net on Social Media!
Twitter
Facebook
Linkedin
Do you have something you would like to submit for inclusion in the NISE Network Nano Bite monthly e-newsletter? Please send your announcements, articles, or community opportunities to Kayla Berry at

[email protected]

.