Happy New Year! Welcome to the January Nano Bite, the monthly e-newsletter for the Nanoscale Informal Science Education Network (NISE Net) and community.
INSIDE THIS ISSUE
COMMUNITY NEWS
→
NISE Network is Transitioning to the National Informal STEM Education Network
Thank you for all the great work you have done over the past decade. It has opened up totally new possibilities for the decade ahead.
We are excited to let you know that with the completion of NSF funding for the
Nanoscale Informal Science Education Network
,
and the soon-to-be-announced NASA-funded
Space and Earth Informal STEM Education
project, the NISE Network is transitioning to a new, ongoing identity as the
National Informal STEM Education Network
! While we'll still be known as the
NISE Net
, network partners will now engage audiences across the United States in a range of STEM topics. Several new projects are already underway and others are in discussion for the future.
Current NISE Net projects include:
The original Nanoscale Informal Science Education Network (NISE Net), focusing on nanoscale science, engineering, and technology (funded by NSF and led by the Museum of Science, Boston)
Building with Biology, focusing on synthetic biology (funded by NSF and led by the Museum of Science with AAAS, BioBuilder, and SynBerc)
Sustainability in Science Museums (funded by Walton Sustainability Solutions Initiatives and led by Arizona State University)
Transmedia Museum, focusing on science and society issues raised by Mary Shelley's Frankenstein (funded by NSF and led by Arizona State University)
Space and Earth Informal STEM Education (funded by NASA and led by the Science Museum of Minnesota)
The "new" NISE Net will be led by the Science Museum of Minnesota in collaboration with the Museum of Science and Arizona State University. Network leadership, infrastructure, and participating organizations will include existing Network partners, and others attracted to the new topics. We will be in touch through the newsletter, blog, and website in the coming months to share more about our plans for the Network and its projects.
In the mean time, work is continuing with partners within the Nanoscale Informal Science Education Network throughout 2016, with an award end date of February 28, 2017. Although there will not be a new NanoDays 2016 kit, we encourage our partners to continue to engage audiences in nano by hosting NanoDays events in 2016 (March 26 - April 3) and in the years ahead using their existing kit materials. The Network will continue to host and update nisenet.org and the online catalog that includes 627 products of which 366 are NISE Net products (public and professional), 261 are Linked products, and 55 are Evaluation and Research reports. The Evaluation and Research team is continuing to work on final Network reports, and the Museum and Community Partnerships project has awarded 100 Explore Science physical kits to partners to create new or expanded collaborations with local community organizations to reach new underserved audiences not currently engaged in nano. These collaborative projects are taking place spring-summer 2016.
Thank you again for making this possible through your great work.
Best regards,
Larry Bell, Museum of Science
Paul Martin, Science Museum of Minnesota
and
Rae Ostman, Arizona State University

→ New Year, New Opportunities! Apply Now for a Free Building with Biology Physical Kit - Applications Due February 1st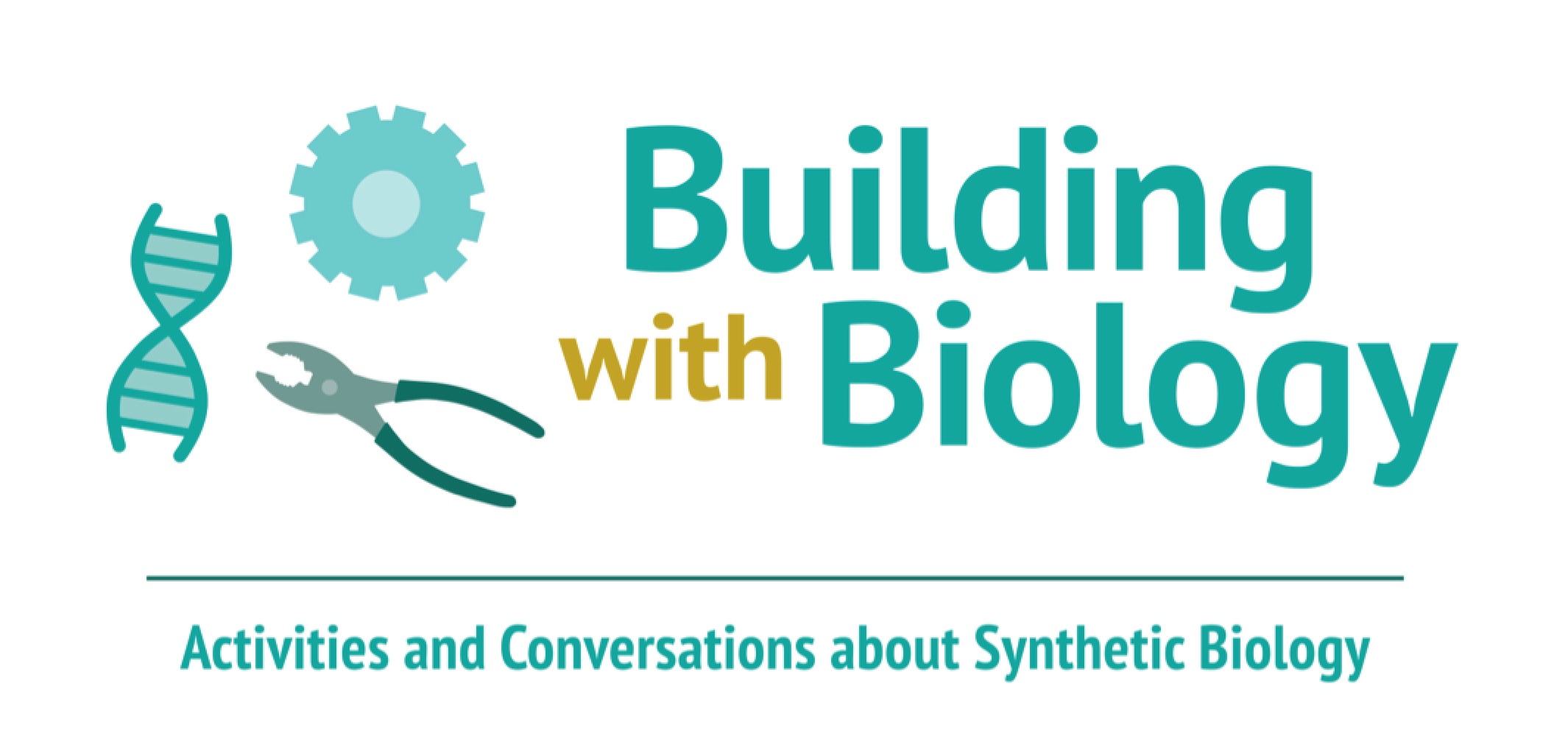 Don't miss out on the opportunity to host a Summer 2016 Building with Biology event in your community. Building with Biology events and materials have been designed to create conversations in science centers and museums between scientists and the public about synthetic biology and allow visitors and scientists to explore together the societal implications of the science.
Interested in hosting a 2016 Building with Biology event - Apply now for a free physical kit! Applications due February 1, 2016.
Scientists and other members of the synthetic biology community interested in participating in a 2016 Building with Biology event - Submit your interest here and we'll help connect you with an organization in your community selected to host an event.
Watch now: A recording of the Online Brown-Bag Conversation Activities and Conversations about Synthetic Biology: The Building with Biology Project is available online along with presentations and additional resources.
 
---
UPCOMING EVENTS
→ Put Those NanoDays Kits to Use: Celebrating NanoDays 2016
Although physical NanoDays kits are no longer being created and distributed, the Network encourages partners to continue engaging the public in nanoscale science, engineering and technology  through hosting annual NanoDays events. This year's nationwide festival is taking place March 26 - April 3, 2016. Check out the online NanoDays archive to download free digital versions of past NanoDays kit activities, find activity training videos, and supplemental materials for planning, hosting and promoting your event!
→ Upcoming Association of Children's Museums (ACM) Interactivity 2016
The NISE Network will have a booth (booth #11) in the exhibit hall featuring information, activities and opportunities for participation in the National Informal STEM Education (NISE) Network. Partners will also be featured in the following sessions:
Museums and Community Partnerships: Leveraging Resources and Increasing Impact (Thursday, May 5; 9:00-10:15 AM)
Tools for Collaboration: Increasing Your Museum's Local Impact Through Partnership (Thursday, May 5; 10:30-11:45 AM)
---
FEATURED ON THE WEBSITE
Summative Evaluation Study of NanoDays 2014 Events - The NISE Net evaluation team conducted a summative study of 2014 nationwide NanoDays events. The Network's goals for NanoDays events led to the following summative evaluation questions: What is the projected public reach of NanoDays events in 2014?; Are 'mature' NanoDays events successful in providing an engaging experience and promoting learning of nano concepts for public audiences, including event attendees and event volunteers?; and Does volunteering at NanoDays events have other impacts on volunteers, including increased interest in STEM activities/careers and confidence around engaging the public in nano? Findings to these questions are outlined in the full report.
---
PARTNER HIGHLIGHT
Museum on the Move: Traveling Nano Exhibition to Reach a New Audience
By Sarah Zimmerman, Port Discovery Children's Museum
Nanoscience and technology was found in an unlikely location when Port Discovery Children's Museum partnered with The James and Anne Robinson Nature Center in Columbia, Maryland. Part of Port Discovery's mission states that we "extend our impact by taking our programs community and state wide." Museums on the Move, the museum's newest outreach initiative, does just that.
The goal of the Museum on the Move is to take small footprint exhibitions from the museum out to the community. With the 2015 mini-grant provided by the NISE Network, Port Discovery was able to pilot the new initiative. In February 2015, the
Nano
exhibition traveled 20 miles to the Robinson Nature Center. The exhibition, provided by the NISE Network, has been on display at Port Discovery since October 2011 where thousands of children and families have enjoyed it...The Robinson Nature Center was chosen as a pilot location because of their existing relationship with the museum and unique venue.
During the exhibit's stay, Port Discovery's Education Team provided hands-on activities to complement and extend visitor learning. All the activities were selected from the museum's vast collection of previous
NanoDays
kits. Activities were specifically chosen that had a connection to the natural world; the crowd favorite was Iridescent Art (
Thin Films
). Guests made connections from the iridescent colors they were creating to the iridescence that can be found in blue morpho butterflies and other structures (
Butterfly Structures
). Other activities included comparing hydrophobic, kinetic, and beach sands, and learning about nano gold while making stained glass windows.
Continue reading the full Partner Highlight to learn about Port Discovery's participation in the Network's 2015 Team-Based Inquiry (TBI) Cohort, an evaluation capacity building training, what Port Discovery learned through that professional development experience, as well as the next steps in the Museums on the Move initiative.
---
SCIENCE IN THE NEWS
→ Nano News

How The Robin's Red Breast Could Be the Key to Colours That Never Fade
Imagine that favorite red sweater that never fades no matter how many times its been through the washer. Scientists have been mimicking nature for some time (e.g., sticky adhesives produced by mussels, tiny nanostructures on geckos feet) to improve nanomaterials and are continuing to learn lessons from the bird world. The robin's red breast and blue jays coloring never fades with age because their color is not based on pigment or genetics but rather on the way light is reflected by nanostructures in its feathers. This research has great potential for fabrics manufacturing and the paint industry to keep colors vibrant for years.
See NISE Net-related activities and programs
Graphene Could Give Us Sleek Night Vision Sensors
Graphene, known for its unique chemical and physical properties, has helped scientists design or enhance various medical, chemical and industrial processes. Researchers from MIT are improving night vision technology by using graphene sensors to detect infrared wavelengths not picked up by the human eye. This technology can be applied to night vision goggles making production cheaper, sleeker and more flexible. In the future, you might expect nanoscale infrared sensors to be built into smartphone cameras or even windshields.
See NISE Net-related activities and programs
→
Synthetic Biology News
Science's Breakthrough of the Year 2015
Science highlights that although it's been around for a few years, in 2015 the genome editing technique known as CRISPR transformed science and ignited public debate. CRISPR allows precise editing of DNA. In 2015, it allowed researchers to create gene drives allowing the spread of modified genes to alter a population of a species such as malaria-carrying mosquitos. CRISPR has also enabled researchers to modify the DNA of human embryos, which raises the exciting prospect of eliminating certain genetic diseases but also prompts ethical concerns and has sparked debate about how this technology should be used in the future.
US Government Approves Transgenic Chicken
Unlike the genetically engineered salmon that was approved by the Food and Drug Administration (FDA) last month, the FDA has approved a transgenic chicken that has been genetically engineered to produce a drug in its eggs becoming the latest to join a small group of "farmaceuticals" on the US market. Transgenic chickens' eggs produce a drug that replaces a faulty enzyme in people with a rare, inherited condition that prevents the body from breaking down fatty molecules in the body. These genetically engineered chickens are not meant for consumption and the FDA says the chickens are not likely to enter the food supply or adversely affect the environment since they are raised in indoors facilities.  
---
NANO THROUGHOUT THE YEAR
→ 2016 The International Year of...
Did you know that the 68th United Nations General Assembly has declared 2016 the International Year of Pulses (IYP). Pulses are annual crops that yield seeds in pods used for both food and feed, including lentils, beans, peas and chickpeas. The IYP 2016 aims to heighten public awareness of the nutritional benefits of pulses as part of sustainable food production aimed towards food security and nutrition.
→ Upcoming Events
Great Backyard Bird Count (February 12-15)
 www.birdsource.org website
Some bird feathers (such as peacock feathers) are iridescent due to nano-sized structures within the feathers;

 for more about iridescence check out:
Valentine's Day (February 14)
National Engineers Week (February 21-27)
Introduce a Girl to Engineering Day (February 25)
For a list of nano activities for use throughout the year, see NISE Net's list of seasonal activities.
---
MEETINGS AND CONFERENCES
February 11 - 15, 2016 - American Association for the Advancement of Science (AAAS) 2016 Annual Meeting - Washington, DC
March 26 - April 3, 2016 - 2016 NanoDays - Nationwide
March 28 - April 1, 2016 - 2016 MRS Spring Meeting - Phoenix, AZ
May 4 - 7, 2016 - Association of Children's Museums (ACM) Interactivity 2016 - Norwalk, CT
---
Follow the NISE Net on Social Media!
Twitter
Facebook
Linkedin
Do you have something you would like to submit for inclusion in the NISE Network Nano Bite monthly e-newsletter? Please send your announcements, articles, or community opportunities to Kayla Berry at

[email protected]

.