Welcome to the November Nano Bite, the monthly e-newsletter for the Nanoscale Informal Science Education Network (NISE Net) and community.
INSIDE THIS ISSUE
COMMUNITY NEWS
→ Don't Delay! Explore Science Kit Application is Due Friday, November 13th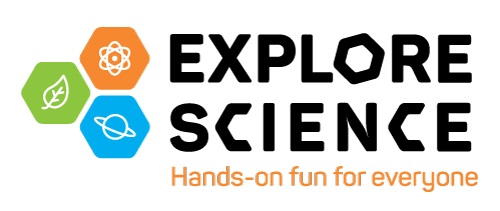 NISE partners are encouraged to submit an application for the Museum & Community Partnerships' Explore Science kit designed to facilitate outreach and collaborations between museums and local community-based and youth-serving organizations. Over a dozen hands-on nano activities (see kit contents) have been designed for informal classroom settings and for hosting special events such as family science or community events. For more collaborative project ideas and eligibility details, please view the project Overview (PDF).

To apply for a free Explore Science kit, you must fill out and submit an online application by Friday, November 13th. Apply now at http://www.surveygizmo.com/s3/2192229/MCP-Explore-Science-Kit-Application
→ Creating Conversations about Synthetic Biology through Nationwide Building with Biology Events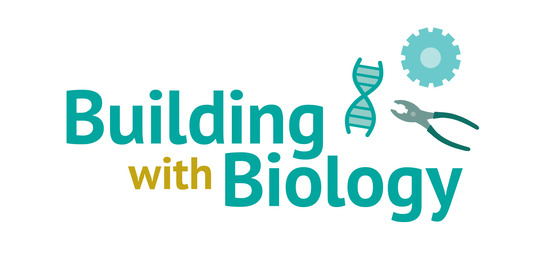 The Building with Biology project has brought together several leading institutions in the fields of informal science education, science communication, and research to collaborate and develop hands-on activities around the emerging and growing research field of synthetic biology. A primary focus of this project, and for the 2016 summer Building with Biology events, is for multi-directional dialogue and learning to occur among scientists and public audiences through conversations and activities about synthetic biology. The 2016 Building with Biology free physical kit will be made available to 200 science centers/museums and research institutions nationwide.

The Building with Biology kit application will be available online mid-November; applications are due February 1, 2016. For more information about how to get involved and for additional resources, visit http://www.buildingwithbiology.org/get-involved.

→ NISE Network Partner Opportunities Galore!
The Network is continuing to see and provide project opportunities and we welcome NISE Net partners to get involved in the many new projects varying in topics. A short flyer summarizing all these projects is available here.
NASA Space & Earth Informal STEM Education Network

Transmedia Museum (Frankenstein Bicentennial Project 1818-2018)

NanoDays events using existing materials, and
→ NanoDays at the 2015 International Beijing Science Festival
How do you go from doing NanoDays in the US to holding NanoDays in Beijing, China? The story starts simply enough. While facilitating activities at NanoDays 2015 in the Museum of Science, Boston, Pei Zhang was inspired by what she experienced. She loved the hands-on activities and engagement between the volunteers and the public. But Pei wanted more. She wanted to bring the NanoDays experience to China and she knew just how to make it happen. Pei reached out to the NISE Network through the Museum of Science and offered to bring two educators to the 2015 International Beijing Science Festival. Brad Herring and Frank Kusiak accepted the offer and joined an international delegation of 65 science educators from 21 countries all tasked with bringing international hands-on science demonstrations to the people of China. To read more about their experiences, read the full article here. 

→ 2015 ASTC Leading Edge Awards for Leadership in the Field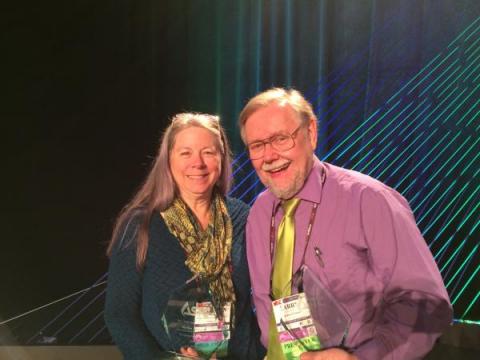 Congratulations to Larry Bell from the Museum of Science, Boston and Marilyn Johnson from Oregon Museum of Science and Industry on their 2015 ASTC Leading Edge Awards for Leadership in the Field.

Thank you for all your contributions towards public engagement in STEM in your own communities and nationwide!

 
---
UPCOMING EVENTS
→
Online Brown-Bag Conversations: Staying Connected to the Network and Community

Activities and Conversations about Synthetic Biology: The Building with Biology Project
Tuesday, December 8, 2015
3:00 - 4:00 PM Eastern - sign up for this conversation

Learn how you can get involved in a national conversation about synthetic biology! In this online brown-bag conversation, we'll present a general introduction to the fast-growing field of biological engineering and describe a NSF-funded project that brings together professionals from the scientific community and informal science educators to create conversations between synthetic biology (or a related field) scientists and members of the public around the societal implications of this topic. Presenters will share upcoming project details, including the fabrication of 200 Building with Biology free physical kits that will be distributed nationwide to support summer 2016 Building with Biology Events and Conversations.
→ 
2015 Materials Research Society (MRS) Fall Meeting & Exhibit News and Events
The 2015 Fall MRS Meeting is taking place in Boston, MA November 29th through December 4th with many exciting opportunities for you to learn more about and get involved in!
---
FEATURED ON THE WEBSITE
Team Based Inquiry (TBI) Cohort 2015 organizations describe their evaluation capacity-building projects -  In 2015, the Network provided evaluation capacity building Team-Based Inquiry (TBI) training to 18 staff from nine institutions within the Network. Through their participation, partners conducted TBI on their mini-grant projects and gave presentations on their experiences. These presentations (videos) are concrete, real-world examples of how TBI has been put to use.
What is the Blackest Black? - Produced by the American Chemical Society, this Reactions' video discusses photons, wavelengths, and how the aerospace industry is using arrays of carbon nanotubes to trap photons, which then bounce around and eventually lose their energy turning into "not light," or heat.
The World's Smallest Robots: Rise of the Nanomachines - Produced by the American Chemical Society, this Reactions' video talks about how scientists are making very tiny robots - nanomachines - and how by working together these nanoscale machines can move things at a macro level (that is on the scale of proteins and cells). Potential future applications of nanomachines could be used to implant artificial muscles into our bodies, to transport medicine within our bodies, or to capture and remove oil from massive oil spills.
---
PARTNER HIGHLIGHT
This month's Partner Highlight features a NISE Net partner whose collaborative projects with a local community organization helps provide high-quality STEM learning experiences to Latino families through hands-on programming at Family Science Events.A "viaje" (journey) to remember: A foundation of trust built between Adventure Science Center and Conexión Américas inspires Nano Family Science Event
The
Adventure Science Center
, located in Nashville, Tennessee, is a premier attraction and learning center for visitors throughout Middle Tennessee and lives its mission to "ignite curiosity and inspire the lifelong discovery of science!" Learning does not solely take place inside the science center's walls, it extends well beyond them and in many different forms.
As a 2015 NISE Net Mini-Grant recipient, Adventure Science Center was able to leverage an established relationship with a local community organization,
Conexión Américas
, whose mission is to assist Latino families through programs that focus on social, economic and civic integration. Larry Dunlap-Berg, Adventure Science Center's Community Engagement Science Educator, has been leading outreach efforts with Conexión Américas for the past several years, including providing STEM programming to children while their parents attend Parents as Partners classes. Having built a relationship with Conexión Américas and through these interactions with Latino families within their community, Adventure Science Center was able to establish
trust
, a key component to any successful museum and local community organization collaboration.
To celebrate the adults completing their courses from Conexión Américas, Adventure Science Center organized a Family Science Event in collaboration with Conexión Américas around nanoscale science, engineering and technology topics, which was supported through funding by their mini-grant award. As part of this outreach, Dunlap-Berg and his colleagues also participated in NISE Net's 2015 Team-Based Inquiry (TBI) Cohort, a professional development opportunity empowering education professionals to improve their own products and practices through an ongoing cycle of inquiry. To determine which NanoDays kit activities would be best suited and adaptable for short, hands-on activities for a series of Nano Family Science Events, Adventure Science Center worked closely with a range of students in the community...Through hosting the Nano Family Science Event at Casa Azafrán, Conexión Américas' community center, Adventure Science Center was able to make their family event inviting and engaging for their Latino audience. During their "viaje" ("journey"), families wandered through 10 nano-themed stations made up of several hands-on activities to reinforce concepts.
To read more about the co-organized Nano Family Science Event, continue reading the full Partner Highlight.
And if you're thinking about ways to engage underserved audiences in your community in nano, learn how the
Museum & Community Partnerships project
and Explore Science kit can help to facilitate those collaborations.  
---
SCIENCE IN THE NEWS
→ 
Nano News
Glass-nanosphere-coated clothing repels flashbulbs and would-be photobombs
A new fashion line is lighting up your screen, literally. Betabrand, a San Francisco based company, is using reflective nanospheres in their fabric to create a flashback that renders photos worthless, or artsy depending on your interpretation. These nanospheres are retro-reflective meaning they bounce light back at the same angle it's coming in at. So whether you're concerned about the paparazzi capturing your picture or just want to ensure some online personal security, this product may be just right for you.
→ Synthetic Biology News
Scientist panel unanimously recommends specific measures for the responsible conduct of gene drive research. Gene drives could one day be used to spread altered genes through wild populations by introducing genetically modified organisms.
View a video by Harvard University explaining gene drives to control mosquito
View a presentation at the Museum of Science, Boston by Dr. Kevin Esvelt, a Research Associate at the Wyss Institute at Harvard University, on When Should We Engineer Wild Organisms?
---
NANO THROUGHOUT THE YEAR
→ 
Thanksgiving is just around the corner and so is the hands-on fun!
Did you know that turkey breast feathers are iridescent due to nano-sized structures within the feathers: for more about iridescence check out:
For a list of nano activities for use throughout the year, see NISE Net's list of seasonal activities.
---
MEETINGS AND CONFERENCES
Nov. 29 - Dec. 4, 2015
- 2015 MRS Fall Meeting - Boston, MA
February 11 - 15, 2016
- American Association for the Advancement of Science (AAAS) 2016 Annual Meeting - Washington, DC
March 28 - April 1, 2016
- 2016 MRS Spring Meeting - Phoenix, AZ
May 4 - 7, 2016
-
Association of Children's Museums (ACM) - Norwalk, CT
---
Follow the NISE Net on Social Media!
Twitter
Facebook
Linkedin
Do you have something you would like to submit for inclusion in the NISE Network Nano Bite monthly e-newsletter? Please send your announcements, articles, or community opportunities to Kayla Berry at

[email protected]

.