Welcome to the monthly e-newsletter for the National Informal STEM Education (NISE) Network and community.
INSIDE THIS ISSUE
---
COMMUNITY NEWS


Resources for promoting your Explore Science: Earth & Space events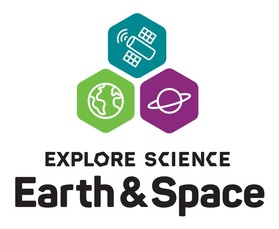 Reminder:
 Partners who received a 2017 Explore Science: Earth & Space physical toolkit are asked to please check their toolkits. 
Read more
Getting a Feel for Eclipses tactile book
We are pleased to be partnering with the College of Charleston in South Carolina to share an educational project designed to help all audiences, including blind and visually impaired participants, learn more about the science surrounding the 2017 total solar eclipse. The tactile book will be shipped directly to partners who received the physical 2017 Explore Science: Earth & Space toolkit. 
Learn more
Reporting for your Explore Science: Earth & Space event
Partners who received a 2017 Explore Science: Earth & Space physical toolkit are required to complete an online report no later than June 15, 2017. 
Learn more about reporting here
---
Upcoming online workshops: Staying connected to the Network and Community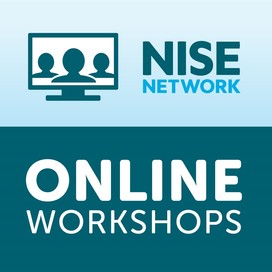 The NISE Network runs a series of free online workshops to increase the number of professional development opportunities available to our partners, and to create more channels for partners to share their work and learn from each other directly. View full details for upcoming online workshops at 
http://www.nisenet.org/events/online-workshop
.
In this online workshop, learn how to identify common patterns of thinking including misconceptions, preconceived notions, and vernacular issues as learners build their ideas around Earth and space science concepts and strategies to best address them. We'll also be discussing how NASA resources can be used to support interactions and conversations with visitors around these topics.
This online workshop will cover strategies for finding and connecting with additional NASA and Earth and space science related resources. Join us as one of the leaders behind NASAWavelength.org guides us through NASA's Science Mission Directorate's searchable database of scientist and educator reviewed resources to find and make thematic lists or activity progressions. 
Did you miss a recent NISE Network online workshop? All online workshops are recorded and archived online along with their resources [
view online workshop archive
].
Catch up with NISE Net at the upcoming Association of Children's Museums (ACM) Interactivity 2017 
Wednesday, May 3: Engaging All Learners: Partnerships and Programs to Reach Diverse Audiences
Thursday, May 4: The 2017 Eclipse: Tools for Engaging Young Scientists
Friday, May 5: Best Program Ever! Tools and Techniques to Create Great Programs
---
NISE Network Public Impacts Summative Evaluation 
The NISE Network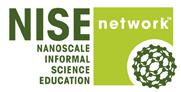 Evaluation group is a multi-organizational team dedicated to informing and improving the work of the Network by conducting evaluation studies that closely examine the public and professional deliverables of the NISE Network. Four studies were implemented to understand the impact of NISE Network nano educational deliverables on the public. These included examining the public reach of the Network from 2005-2015, looking at the ways that the public engaged with the two most widely distributed public products - the NanoDays kits and the 
Nano 
Exhibition, and studying the ways that institutions offered Network products to the public. The 
Public Impacts Summative Evaluation Executive Summary
 provides a useful visualization that explains the multiple ways the Network supported public engagement with nano, the products that helped achieve the Network's public impact, and the broad and expansive public reach of the Network - 30 million people and growing! 
NISE Net Public Impacts of Nano-Rich Organizations Summative Evaluation (2016)
Public Reach Estimations for the NISE Network (2015)
Summative Evaluation Study of NanoDays 2014 Events
NISE Net Public Impacts Nano Mini-Exhibition Study Year 8 Summative Evaluation (2013)
---
Renewing community partnerships and zooming into nano with The Discovery Museums and Boys and Girls Club in Massachusetts
By: Liz Leahey, The Discovery Museums

Last spring, The Discovery Museums were thrilled to have the chance to participate in another successful NISE Net initiative as recipients of a Museum and Community Partnerships Explore Science: Zoom into Nano kit. Through the Zoom into Nano programs, the museums had the opportunity to renew our relationship with two local Boys & Girls Clubs, and serve youth from surrounding communities who might not otherwise be able to experience the museums. Last April through early June, museum staff delivered a total of eight, hour-long afterschool programs, four at each site, and one free Nano@Night family event, which was a culminating event as part of the museum's Free Friday Night Fun series. Each afterschool session, at both sites, saw the maximum attendance museum staff could handle and during the Nano@Night event, museum staff were excited to see students from the afterschool programs enthusiastically share activities with their families. One particular student even chose the Nano@Night family event as her birthday celebration! 
Read The Discovery Museum's full partner highlight
Using Explore Science: Earth & Space toolkit to mobilize staff training of hands-on programming experiences at The Discovery in Reno, NV
By: Meghan Schiedel, The Discovery

The Discovery sees an average of 700 visitors a day during spring break and as a recipient of the 2017 Explore Science: Earth & Space toolkit, The Discovery is advertising this valuable space programming with the hope of promoting greater visitation to the museum during this two-week period. One of the advantages of receiving the toolkit has allowed The Discovery to provide professional development training to staff who facilitate hands-on activities on the museum floor. Due to several factors, the museum has been without this open programming on the floor for over a year and one of their biggest challenges is creating staff confidence in how to facilitate these type of visitor experiences. The Explore Science: Earth & Space toolkit, and additional NISE Net resources, has provided the perfect opportunity to train staff in hands-on programming about Earth & space topics, helped to increase staffs' knowledge and confidence in facilitating conversations and hands-on activities with visitors, and the ability to bring open programming back to the floor. 
Read The Discovery's full partner highlight
NISE Network partner shout-outs
Mark your calendars! MVCC is hosting NanoDays and STEM Fest on Saturday, April 1, at our Utica Campus — bring the whole family! Free event!
---
Explore Science: Earth & Space toolkit training and content videos
The nine activity training videos and eight content training videos are designed to help museum staff and volunteers using the toolkit learn how to facilitate the hands-on activities and feel comfortable while engaging public audiences with activities from the Earth & Space toolkit. Training and content videos are available online at 
https://vimeopro.com/nisenet/explore-science-earth-space
.
Online Workshop: The Science Behind the Earth and Space Toolkit: Astrobiology - Searching for Life (Recorded)
This online workshop provides a brief overview of the science behind three of the Explore Science: Earth & Space toolkit activities - Ice Orbs, Imagining Life, and Pocket Solar System, followed by a discussion on astrobiology and how this exciting field of science encompasses the search for life on Earth and beyond. 
View the recording and resources of this 3-14-2017 online workshop
Online Workshop: The Science Behind the Earth and Space Toolkit: The Changing Earth (Recorded)
This online workshop provides a brief overview of the science behind three Explore Science: Earth & Space toolkit activities - Rising Seas, Investigating Clouds, and Orbiting Object, followed by a dicussion about NASA's contributions to the science identified in the three toolkit activities. 
View the recording and resources of the 3-28-2017 online workshop
---
Earth and Space News
NASA's Saturn Cassini Mission: The 'Grand Finale' 
After a seven year journey from Earth and 13 years in orbit around Saturn, the Cassini spacecraft begins its final chapter of exploration in April and ends in September with its final plunge into Saturn's atmosphere. The grand finale of the spacecraft will orbit the outer edges of the atmosphere and skirt the inner edges of the rings all while collecting and sending back incredibly rich and valuable scientific information about Saturn's gravity and magnetic fields and helping to improve our knowledge of its rings. 
Follow the final flight of Cassini - read more
More Earth and space news
Scientists create 'designer yeast' in major step toward synthetic life
This isn't the first time scientists have designed (or written) the genetic code for yeast, however, this research signals an important advance in the complexity and design of the modified yeast. Yeast is a staple for research and has far-reaching applications from the production of biofuels to the development of vaccines. George Church, a Harvard geneticist, speculates that scientists could eventually be heading toward 'a post-CRISPR world' of gene editing to modify chromosomes into a world of synthesizing entirely new ones. 
Read more about the developments in synthetic yeast research
More synthetic biology news
Hawaii GMO papaya real solutions real lives - Video documentary that chronicles transgenic papayas genetically engineered to resist ringspot virus. Hawaii's anti-GMO movement and farmers' calls for more dialogue to bridge the divide
---
April is packed with great events to celebrate at your museum with visitors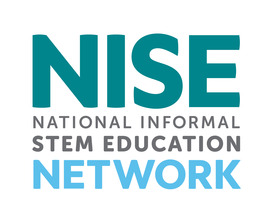 The NISE Net has many hands-on activities, card games, programs, short demonstrations, stage shows, forums and more to help celebrate events all month long. For specific activity ideas for events, and for more inspiration for year-long events and activities, visit 
http://www.nisenet.org/seasons
.
Global Astronomy Month 
Mathematics and Statistics Awareness Month 
National Poetry Month
World Health Day (April 7)
National Robotics Week (April 8-16)
Yuri's Night (April 12)
Earth Day (April 22)
National Environmental Education Week (April 23-29)
Astronomy Week (April 24-30)
DNA Day (April 25)
Astronomy Day (April 29)
Celestial events: meteor showers, lunar eclipses, full moons, planetary events, and solar eclipse (August 21) - start planning your solar eclipse event now
---

Do you have something you would like to submit for inclusion in the NISE Network monthly e-newsletter? Please send your announcements, articles, or community opportunities to Kayla Berry at [email protected].