---
 NETWORK NEWS
---
The 2021 Citizen Science, Civics, and Resilient Communities stipend application is now open!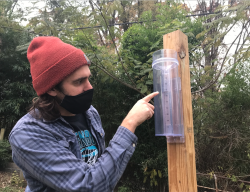 The Citizen Science, Civics, and Resilient Communities (CSCRC) project is pleased to make available one-time $2,000 stipends to 20 recipients selected through a competitive application process. The purpose of the stipend is to support your organization in engaging public participants in active learning about climate hazards through citizen science, deliberative forums and resilience plannings. Applications are due January 15th. Read more about project details, eligibility and requirements, and how to apply.
​Watch the recent online workshop presenting an overview of the project and stipend opportunity.
 
Explore Science: Earth & Space 2020 physical toolkit — Part B shipping to 350 partners across the U.S.!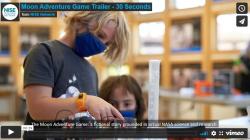 We are happy to share that Part B of the NISE Net's Explore Science: Earth & Space physical toolkit, including the *new* Moon Adventure Game, is in the process of shipping and should arrive at partner institutions by mid-to-late December. Read more about Toolkit B contents and new training videos; all toolkit and Moon Adventure Game materials are available as digital download for free!
---
ONLINE WORKSHOPS
---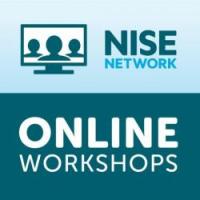 The NISE Network hosts free online workshops as professional development opportunities for our partners to share with and learn from each other. Online workshops take place on Tuesdays from 2-3pm Eastern / 11am-12pm Pacific. View upcoming online workshops at nisenet.org/events. 

Join us to learn about an opportunity to participate in a Sustainability Fellowship in 2021/2022
January 12, 2021
2-3pm ET | 11am-12pm PT
Learn more and register

Learn more about NASA's Perseverance Rover and resources available to commemorate the rover's Mars landing date of February 18th
January 26, 2021
2-3pm ET | 11am-12pm PT
Learn more and Register

Join us to learn about an opportunity to participate in a Sustainability Fellowship in 2021/2022
February 9, 2021
2-3pm ET | 11am-12pm PT
Learn more and register
---
PARTNER HIGHLIGHTS
---
Carnegie Science Center hosts Space Out Astronomy Weekend
Space Out Astronomy Weekend is Carnegie Science Center's annual celebration of all things astronomy, a two-day event that draws visitors from the Pittsburgh region to learn about the solar system in the Buhl Planetarium, engage with local astronomy clubs, and listen to expert presentations. Like everything this year, Covid changed the course of planning but the event still reached 1,300 astronomy lovers, providing low- or no-touch game and activity experiences and a traveling science show for visitors to experience in the planetarium! Continue reading the full partner highlight for more about this thoughtfully planned event.
---
FEATURED ON THE WEBSITE
---
Did you know NISE Net is all over social media?
We are always posting cool stories, helpful professional development resources, exciting partner shares, and much more. If you have anything you want to share from your organization, connect with us on social media. Find us on Facebook, Instagram, LinkedIn, Twitter, and Pinterest at https://www.nisenet.org/social.
 
NISE Network online workshops
View the recordings and resources from recent NISE Net online workshops:
Do Science at Home!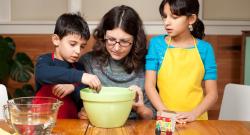 With the holidays ahead and more time together at home, the NISE Net has compiled a list of easy and fun hands-on STEM activities that can be done with materials you may already have lying around. Check out all the Science at Home activities, including the above favorite Egg Drop activity from the DIY Nano activities. 
---
COMMUNITY RESOURCES AND ANNOUNCEMENTS
---
James Webb Telescope event participation
NASA's James Webb Telescope will be launching in October 2021. NASA and its partners are working to organize events with groups across the country to celebrate the launch, deployment in space, and first scientific images released by the telescope. For these events, the Webb team is able to share digital and hard-copy event materials and facilitation guides to help you host and promote your own Webb event. If you're interested in hosting one or more events at your organization to celebrate Webb's launch and commissioning, please fill out the following form so the Webb Team can identify the best ways of supporting you and your organization. Event interest survey link here

Not already a member of NASA's Museum & Informal Education Alliance? 
The Alliance brings current NASA science and technology to informal educators seeking free educational resources and services. Learn more about how to apply to be a member.


The State of Inclusive Science Communication: A Landscape Study!
The University of Rhode Island's Metcalf Institute has released a new report, The State of Inclusive Science Communication: A Landscape Study, that presents a systematic investigation into the current perspectives of leaders who practice, study, and/or advocate for inclusive approaches to science communication. The study identifies key traits, major challenges, pressure points, and recommendations for the movement. Read the more on the study and its findings here.  
---
STEM THROUGHOUT THE YEAR
---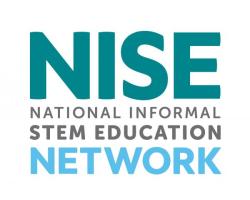 Discover activity ideas for incorporating current science, engineering, and technology content into events, special programming, holidays, and seasonal activities by visiting http://www.nisenet.org/seasons/.

December
January
---
SCIENCE IN THE NEWS
---
Earth and Space News
Arecibo Observatory Telescope Collapses, Ending An Era Of World-Class Research
We extend our best wishes to our partners at the Arecibo Observatory in Puerto Rico; we are so grateful that all staff were safe and no one was injured when the radio telescope collapsed.

Here are 10 of Arecibo's coolest achievements
Since 1963 the Arecibo Telescope has been making amazing discoveries, read more to find out exactly how Arecibo has contributed to our understanding of the universe! 

SpaceX launches 2nd crew, regular station crew flights begin
In November, SpaceX launched four astronauts to the International Space Station on the first full-fledged taxi flight for NASA by a private company, marking a new era in American space exploration.
NASA eClips Wins An Emmy Award!
Two videos from the NASA eClips series won a regional Emmy for a video series. Follow the link to view the videos and additional resources from NASA eClips. 

Rising Waters: Beating Back the Tides
As global warming continues to change the surface of our planet and how communities respond to new challenges, how are costal communities preparing for rising global ocean levels?
Chemistry News
A butterfly's brilliant blue wings lead to less toxic paint 
Could the nanostructure behind the blue hues of morpho butterflies' wings provide materials scientists a way to create paints and cosmetics without dyes and pigments that can be harmful to human health and the environment?

Nanotechnology News
Why Moderna And Pfizer Vaccine Need To Be Kept Colder Than Antarctica?
Needing to be kept at temperatures colder than winters in Antarctica, transporting and storing these vaccines will pose many challenges. Discover why these vaccines need to be stored in such extreme cold temperatures. 
---
NATIONAL MEETINGS AND CONFERENCES
---
Association of Children's Museums InterActivity 2021
May 10 - 13, 2021

National Science Teaching Association (NSTA) Conferences
Learn more about upcoming conferences