---
NETWORK NEWS
---
Lights, Camera, Zoom! Remote production and self-filmed training videos for the Explore Science: Earth & Space 2020 Toolkit Part B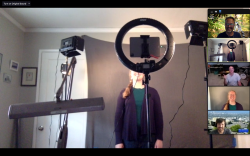 Over the past several months we have been producing the next set of facilitation and content training videos that will accompany the hands-on activities in the new the Explore Science: Earth & Space 2020 toolkit Part B through an exhausting process of remote filming. With assistance from the production crew, educators and scientists were able to transform their living rooms and offices into professional home studios and film these video via remote Zoom direction. Continue reading to see more behind the scenes remote filming for the 2020 Toolkit Part B!
Science-To-Civics: Building community resilience to climate hazards through citizen science and public deliberation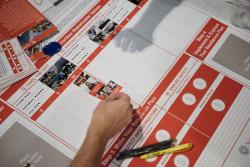 The Citizen Science, Civics, and Resilient Communities (CSCRC) project, supported by NOAA, engages public participants in active learning about climate hazards through citizen science, deliberative forums and resilience planning. Through a science-to-civics model, 20 sites around the country will be selected to receive a stipend to support implementing a citizen science campaign at their institution. Learn more about this project and upcoming opportunities. The NISE Network will host an online workshop about this project on December 1st - sign up.
---
ONLINE WORKSHOPS
---
The NISE Network hosts free online workshops as professional development opportunities for our partners to share with and learn from each other. Online workshops take place on Tuesdays from 2-3pm Eastern | 11am-12pm Pacific. View upcoming online workshops at nisenet.org/events. 
November 17, 2020
2-3pm ET | 11am-12pm PT
As NASA plans its return to the Moon and further human exploration into the solar system, how will astronauts be protected from the hazards of space?  This online workshop covers the science behind the Moon Adventure Game and several of the 2020 Explore Science: Earth & Space Toolkit B activities. Learn more and register
December 1, 2020
2-3pm ET | 11am-12pm PT
Through forums and citizen science projects, museums participating in the Citizen Science, Civics, and Resilient Communities (CSCRC) Project engage the public in active learning and resilience planning around heat waves, sea level rise, extreme precipitation, and drought. This online workshop will provide an introduction to this NOAA-funded project and more details about how to apply to be one of 20 sites that will be selected to receive a small stipend and support from the project team to organize and implement a science-to-civics campaign in your community. Learn more and register
---
PARTNER HIGHLIGHTS
---
NISE Network activities add more learning opportunities to a rural central Pennsylvania Children's Museum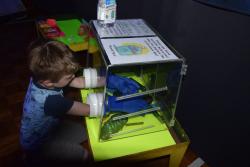 The Lykens Valley Children's Museum "Launch into Learning" space inspired exhibits debuted with new exhibits, and a space shuttle, for children to explore over 30 hands-on learning stations about space. From using a glove box to sort rocks to investigating sensory bottles to building a straw rocket and lunar rover, this new exhibit has quickly become a favorite! Read more about LVCM's new space exhibit.
---
FEATURED ON THE WEBSITE
---
NISE Net at ASTC Conference 2020
We missed seeing all our partners in-person this year and hope you had an opportunity to virtually participate  in ASTC. For NISE Net-related conference resources, including the Network's Projects and Opportunities flyer, visit the NISE Net ASTC page.
 
NISE Network online workshops
View the recordings and resources from recent NISE Net online workshops:
---
COMMUNITY RESOURCES AND ANNOUNCEMENTS
---
Touched by an asteroid: At-home resources for NASA's latest asteroid mission
NASA celebrated a major accomplishment in October when the OSIRIS-REx spacecraft successfully touched an ancient asteroid, known as Bennu, connecting just long enough for the spacecraft to gather about 60 grams of loose rocks and dirt from the surface. Read more about this historical touch-and-go mission and for at-home asteroid resources. 



You're invited to apply to join the GSK Science in the 

Summer™

National Network — Application webinar November 18th at 11am Pacific | 2pm Eastern
GSK Science in the Summer™ is a free, informal science summer program for children entering grades 2-6 whose goal is to increase children's value of and confidence in doing science and pursing STEM careers. Join this webinar to learn more about this program, expectations and benefits of participating, and ask your questions about the application process; the application deadline is January 12, 2021. Learn more and register GSK Science in the Summer™ webinar.




Children's COVID-19 questions, worries, and information needs: Insights from research with families
Findings are now available from the first stage of a NSF-funded RAPID Research project studying how children's science podcasts, and the larger informal science education field, can provide families with science-based information to help ease children's worries during a pandemic and support pandemic-related family conversations. This research is being led by the Science Museum of Minnesota, in partnership with American Public Media's Brains On! podcast. Read more about this study.
---
STEM THROUGHOUT THE YEAR
---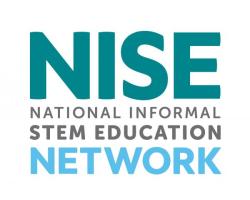 Discover activity ideas for incorporating current science, engineering, and technology content into events, special programming, holidays, and seasonal activities by visiting www.nisenet.org/seasons/.

November
​December
12/3: National Disability Day

Computer Science Education Week

12/20: Games Day
---
SCIENCE IN THE NEWS
---
Earth and Space News
Scientists discover more water on moon than previously thought
NASA confirmed the presence of H2O in sunlit areas of the moon. This could be useful for astronauts sent to the moon.

Houston we have a podcast: 20th Anniversary of continuous human presence on the International Space Station (ISS)
NASA is counting up to 20 years since Expedition 1 arrived on the International Space Station on November 2, 2000. In celebration of this milestone, check out this collection of podcasts about the ISS.

A mobile network on the Moon: Nokia to build lunar 4G network as NASA targets permanent base
Nokia announced it has been selected by NASA to install a 4G network on the moon by 2022. This will give astronauts the ability to communicate by voice and video, exchange telemetry and biometric data, and even remotely control lunar rovers.
 
Synthetic Biology News
Can start-ups make us love animal-free dairy?
A number of start-ups powered by synthetic biology say they can create the same proteins and fats present in milk by fermenting sugar with modified microbes.

Sustainability News
Tim Hortons, Burger King to offer reusable, returnable containers
Tim Hortons and Burger King have signed a deal with TerraCycle's Loop program to test an option that would allow customers, in select locations, to pay a deposit and receive their order in a reusable, returnable cups and food packaging. 

Nanotechnology News
How this un-crushable beetle survives being run over by a car
A beetle that can withstand bird pecks, animal stomps and even being rolled over by a car had caught the eye of scientists. Could the secret behind the structure of this animal's shell lead to stronger aircrafts and alternatives to pins, bolts, and welding?
---
NATIONAL MEETINGS AND CONFERENCES
---
National Science Teaching Association (NSTA) Conferences
Learn more about upcoming conferences
---