Welcome to the July e-newsletter for the National Informal STEM Education (NISE) Network and community.
INSIDE THIS ISSUE
COMMUNITY NEWS

The NISE Network has created a collection of resources related to NanoDays as a way to thank our partner organizations for your involvement with the Nanoscale Informal Science Education Network (NISE Net) over the past years. The physical box includes a "NanoDays Collection" book, which is a complete compendium of NanoDays activities and resources, a "DIY Nano" book of science activities that investigate the nanoscale, as well as helpful guides on museum and community partnerships and program development. We hope these resources will also inspire and encourage you to continue your efforts to engage public audiences in nanoscale science, engineering, and technology through use of NanoDays hands-on activities, programming, the 
Nano
 mini-exhibit, and NanoDays events. View or download the digital version of the NanoDays Collection: 
http://www.nisenet.org/nanodays-collection-digital-download
.
→ Building with Biology events have begun taking place around the U.S. this summer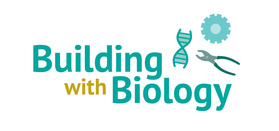 Physical kits have shipped and Summer 2016 Building with Biology events have kicked off at institutions around the country, beginning in June and continuing throughout the summer into the early fall. If you're interested in seeing where Building with Biology events are taking place, check out the 
list of kit recipients
, and don't forget to share your events, activities and conversations with us on social media: 
#buildingwithbiology
 and 
#meetsynbio
! 
→ Space and Earth Informal STEM Education (SEISE) project
The NISE Net's newest project, funded by NASA Science Mission Directorate, will help raise the capacity of museums and informal science educators to engage the public in Earth Science, Planetary Science, Heliophysics, and Astrophysics. The Network is developing toolkits with hands-on activities that explore Earth and space sciences. We will distribute 250 toolkits each year over the next four years. The application for the first Explore Science: Earth & Space toolkit will be online this September, and will be due November 4th. More application details coming soon!
→ Sustainability in Science Museums digital kit available for download online

The SustainABLE Kit is designed to engage the public in sustainability through the educational power of science centers and museums. The SustainABLE Kit includes six hands-on activities, planning and promotional, and orientation and training materials that can be used to host your own sustainability event or to incorporate into your current programming. Learn more about the 
Sustainability in Science Museums project
.
→
National Informal STEM Education (NISE) Network transition
Wondering about the Network transition? 
Learn more
.
---
UPCOMING EVENTS
→ Upcoming online workshops: Staying connected to the Network and community
There is no charge to participate in any of the online workshops.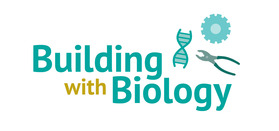 The Building with Biology project is continuing to host online project orientations in July to provide support to host sites in preparation for summer events and forums. The American Association for the Advancement of Science (AAAS) will be hosting a second series of online project orientations for Building with Biology scientist volunteers and staff. 
Sign up now
 for the upcoming free orientations:
7/12: Building with Biology: Public Engagement Fundamentals (for scientists) - repeat 
7/13: Building with Biology: All about Audiences (for scientists) - repeat 
7/14: Building with Biology: Communicating Synthetic Biology (for scientists) - repeat 
In case you missed it 
A recording of the following webinars and their resources are available 
here
.
Engaging Audiences in Science through Building with Biology Public Forums (for host site staff) 
Building with Biology: Host Site Overview - Communicating Synthetic Biology (for host site staff) 
Evaluating the Public's Experience at Building with Biology Events (for host site staff) 
What's in Your Building with Biology Kit (for host site staff) 
Evaluating Building with Biology Forums (for host site staff) 
Building with Biology: Public Engagement Fundamentals (for scientists) 
Building with Biology: All about Audiences (for scientists) 
Building with Biology: Communicating Synthetic Biology (for scientists)
→ My Sky Tonight Workshop: Astronomy for Pre-K Children in Museums
Museum educators are invited to participate in a free My Sky Tonight workshop, hosted by the Astronomical Society of the Pacific (ASP), to bring the excitement of astronomy to pre-K children and their families. In the workshop, participants will learn methods of engaging young children and their families in basic concepts and activities related to astronomy. Each participant will also receive a free toolkit of hands-on astronomy activities designed for children age 3-5, which have been tested at multiple museums. Applications for the Fall workshops are due by July 31st. For more information, and to apply to participate in this free workshop, visit 
goo.gl/L1SMaJ
. 
→ Association of Science-Technology Centers (ASTC) Annual Conference 2016 
The NISE Network invites staff from partner institutions to a partner breakfast to learn about transition plans to the National Informal STEM Education Network, new project opportunities and to meet other Network partners from across the country. NISE Net Partner Breakfast: Sunday, September 25, 2016 from 7:30-8:30 AM; Where: Tampa Marriott Waterside Hotel, Meeting Rooms 8/9.
The NISE Network will also be involved in a number of other activities and professional development, including:
hosting a NISE Net booth in the exhibit hall where we'll feature public engagement activities, resources, and information about current and upcoming project opportunities
Network partners presenting in a number of conference sessions about nano and synthetic biology
---
FEATURED ON THE WEBSITE
---
PARTNER HIGHLIGHT
NISE Network partner museum honored with 2016 National Medal for Museum and Library Service
---
SCIENCE IN THE NEWS
Creating an ultra thin material that is both transparent and conductive is difficult to achieve but has been successfully produced by a team of international nanomaterials researchers from the University of Illinois at Chicago and Korea University. The new film is created by electrospinning a nanofiber mat, whose fibers are about one-hundredth the diameter of human hair, and are not alone conductive so it must be electroplated with a metal, such as copper, silver, nickel, or gold, to attract metal ions. The thin film, capable of retaining its properties after repeated cycles of severe stretching or bending, can then be transferred to any surface - for example the skin of the hand, a leaf, or glass. 
 
→ 
Synthetic Biology News
According to a recently published 
report
 by the advisory group the National Academy of Sciences, Engineering, and Medicine, genetically engineered crops appear to be safe to eat and do not harm the environment. However, the question that still remains unclear is whether the technology has actually increased crop yields. The committee reviewed studies, heard testimony from witnesses in public meetings and webinars, and analyzed comments to inform their conclusions in the report covering a wide-range of issues from potential health risks, environmental impacts, increased food production, regulatory policy, and more. 
If it looks like, smells like, and tastes like beef but was actually made entirely from plants, would you eat the meatless burger? Researchers at the California-based company Impossible Foods believe many will, and with the demand for meat production expected to increase by 1% this year, these researchers are creating a faux meat that is less resource-intensive, healthier, and eventually cheaper to produce than red meat. Researchers behind the Impossible Burger have identified the magic ingredient for flavor in making faux taste real - and it's actually the smell. Heme, the iron-containing molecule in blood is highly concentrated in red meat. In order to give the plant-patty the same flavor as beef, researchers took the soybean gene that encodes the heme protein and transferred it into yeast, to produce vast quantities of the compound. "If people are going to be eating burgers in 50 years, they're not going to be made from cows," states the Impossible Foods' founder and CEO.
→ Earth & Space Science News
NASA's Juno spacecraft, launched August 5, 2011, entered into orbit around the solar system's largest planet, Jupiter, on July 4th. Juno will study the gas giant's inner structure and composition, map out the gravitational and magnetic fields, explore how the swirling clouds are connected to its dynamic interior, as well as perform other science work over the course of dozens of orbits for at least a year. By learning about Jupiter, we can better understand the early history of the solar system and the conditions in which Earth was born.
---
NANO THROUGHOUT THE YEAR
​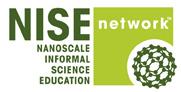 ---
MEETINGS AND CONFERENCES
July 19 - 23 - Visitor Studies Association (VSA) - Boston, MA
Features many NISE Network presentations and posters
Includes NISE Network events, sessions, and booth
---


Do you have something you would like to submit for inclusion in the NISE Network monthly e-newsletter? Please send your announcements, articles, or community opportunities to Kayla Berry at [email protected].