Although the Nanoscale Informal Science Education Network project has now come to an end, we still encourage partners to continue engaging your visitors in learning about nanoscale science, engineering, and technology by hosting 
annual NanoDays events
. Explore the 
NanoDays kit archive
 where there are eight years of hands-on activities, staff and volunteer training materials, and marketing resources available for download and use. Some additional resources of interest as you plan your festivities may include: 
---
UPCOMING EVENTS & OPPORTUNITIES
Upcoming online workshops: Staying connected to the Network and Community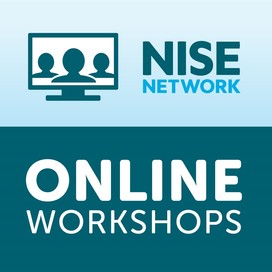 The NISE Network runs a series of free online workshops to increase the number of professional development opportunities available to our partners, and to create more channels for partners to share their work and learn from each other directly. View full details for upcoming online workshops at http://www.nisenet.org/events/online-workshop.
The Science Behind the Earth & Space Toolkit: Astrobiology - Searching for Life
Tuesday, March 14, 2017; 2-3 PM Eastern - Sign up now
This online presentation and discussion will cover the science behind three of the 2017 Explore Science: Earth & Space toolkit activities - Ice Orbs, Imagining Life, and Pocket Solar System. After a brief overview of each activity and its materials, our guest presenter, an astrophysicist and science educator, will lead a discussion about astrobiology and how this exciting field of science encompasses the search for life in the universe, planets around other stars, extremophiles, and future robotic and manned missions into space.
The Science Behind the Explore & Space Toolkit: The Changing Earth
Tuesday, March 28, 2017; 2-3 PM Eastern - Sign up now
This online presentation and discussion will cover the science behind three of the 2017 Explore Science: Earth & Space toolkit activities - Rising Seas, Investigating Clouds, and Orbiting Objects. After a brief overview of each activity and its resources, our guest presenter, a space scientist and science educator, will facilitate learning more about NASA's contributions to discovering the primary cause of our rising seas, understanding cloud distribution and formation, and measuring Earth's gravity.
Working through Difficult Concepts in the Explore Science: Earth and Space Toolkit
Tuesday, April 18, 2017; 2-3 PM Eastern - Sign up now
In this online workshop, learn how to identify common patterns of thinking, including misconceptions, preconceived notions and vernacular issues as learners build their ideas around Earth and space science concepts and strategies to best address them. We will also discuss how to use the NISE Net's NASA Wavelength lists to explore more resources to support building on facets of understanding while interacting with visitors.
Did you miss a recent NISE Network online workshop? All online workshops are recorded and archived online along with their resources [view online workshop archive].
The Association of Children's Museums (ACM) Interactivity 2017
Fun is Serious Business
 is this year's theme at the upcoming ACM Interactivity Conference taking place May 1-4 in Pasadena, California. The NISE Network will be present and we welcome partners to stop by the Network booth #40 in the exhibit hall to talk with regional hub leaders and visit with other Network partners and colleagues. Network partners will also be providing information about engaging the public in the following sessions [
visit the NISE Net ACM event page for more exhibit hall and session details
]: 
Engaging All Learners: Partnerships and Programs to Reach Diverse Audiences​ (Wednesday, May 3)
The 2017 Eclipse: Tools for Engaging Young Scientists (Thursday, May 4)
Best Program Ever! Tools and Techniques to Create Great Programs (Friday, May 5)
---
PARTNER HIGHLIGHTS
Building with Biology at the Joseph Moore Museum of Natural History at Earlham College in Richmond, Indiana
By: Lydia Evans, Joseph Moore Museum
Zoom into nano: Bringing nano to a new audience in Towson, Maryland
By: Sarah Zimmerman, Port Discovery Children's Museum
Port Discovery Children's Museum in Baltimore is committed to providing educational programming to children of all socio-economic backgrounds across Maryland. As a recipient of the NISE Network's Museum & Community Partnerships Zoom into Nano kit, Port Discovery was presented with a great opportunity to reach a new audience - the faith-based community. Expanding upon an established partnership with a local church, the museum provided a five week after school program, free of charge, all about nanoscience. The program was designed using the Zoom into Nano kit, previous NanoDays kits, as well as Port Discovery designed activities. The program was a success for both the museum and community partner! The church does not often receive this type of enrichment activity because it is not affiliated with the school and the church isn't in an accessible location in the county. Parents reported that their students did not want to go home during Port Discovery afternoons...
Continue reading the full Partner Highlight to read more about the successes of this partnership and the new opportunities for reaching audiences with nanoscience programming and beyond
. 
NISE Network partner shout-outs
---
FEATURED ON THE WEBSITE
NISE Network Impacts: Report to Partners
The NISE Network Report to Partners provides an overview of the major activities of the Network and highlights our collective accomplishments related to building collaborations, engaging the public, and increasing the capacity of the field. The Report includes three related products: a printed report (updated through 2016), a set of presentation slides, and a video.
This NISE Network guide was created to share what the leadership of the NISE Net did to create this national supportive network whose scope and scale were unprecedented in the science museum field. It focuses on 1) enduring values upon which the Network was built, 2) ongoing challenges in structure and activities that were essential to developing the Network's capacity, and 3) some of the practical processes and tools used to run the Network.
Explore Science: Earth & Space toolkit training and content videos 
The nine activity training videos and eight content training videos are designed to help museum staff and volunteers using the toolkit learn how to facilitate the hands-on activities and feel comfortable while while engaging public audiences with activities from the Earth & Space toolkit. Training and content videos are available online at 
https://vimeopro.com/nisenet/explore-science-earth-space
.   
---
SCIENCE IN THE NEWS
Synthetic Biology News
What is gene editing and how does it work?
This short video produced by The Royal Society provides an introduction to DNA and how changes to genes, be it by natural processes or through intentional manipulation, can have major impacts. Gene editing (e.g., CRISPR) has the potential to make big changes to our lives. However, in addition to determining the positive and negative outcomes to gene-editing, there are also ethical and societal implications that must be considered while debating how to solve some of the world's biggest challenges. 
Watch video now
Explore NISE Net's Building with Biology's hands-on activities that discuss synthetic biology technologies and encourage participants to design solutions to real-world problems. 
Building with Biology forums provide an opportunity to engage in thoughtful conversations about important issues regarding the potential societal and ethical implications of synthetic biology, including gene-editing.
Slow-release nitrogen fertilizer could increase crop yields
Nitrogen fertilizers are used to grow crops around the globe but are also a major environmental polluter downstream due to the mass amounts of nitrogen run-off that occurs prior to the plant's ability to absorb it all. In response, farmers often reapply extra fertilizer to crops, which is expensive and leads to continued negative environmental impacts. Scientists have developed a slow-release fertilizer that attaches the nitrogen molecule to nanoparticles, which are non-toxic and a good source of phosphate for plants. Initial tests have shown that in water, the nitrogen nanoparticle combination released nitrogen for about a week, as compared to a much shorter period when nitrogen was released alone, and yielded an increase in crops even with less nitrogen delivered. Creative strategies to grow more food with fewer resources is critical as global climates continue to change and worldwide population grows to over 9 billion. 
---
STEM THROUGHOUT THE YEAR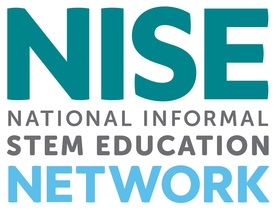 To explore the many events and activities highlighted throughout the month of March, and for even more inspiration for year-long events visit, 
http://www.nisenet.org/seasons
.
March events and activities
Women's History Month (March)
Groundwater Awareness Week (March 5 - 11)
Brain Awareness Week (March 13 - 19)
Pi Day (March 14)
National Learn about Butterflies Day (March 14)
World Water Day (March 22)
Earth Hour (March 25)
Celestial events 
---
Do you have something you would like to submit for inclusion in the NISE Network monthly e-newsletter? Please send your announcements, articles, or community opportunities to Kayla Berry at

[email protected]

.