Happy holidays and a Happy New Year from the NISE Network!
Welcome to the monthly e-newsletter for the National Informal STEM Education (NISE) Network and community.

INSIDE THIS ISSUE
COMMUNITY NEWS
→
NISE Network sending partners with Nano exhibition a refill kit to extend the life of the exhibition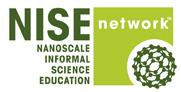 → 
Explore Science: Earth & Space toolkit award announcements coming soon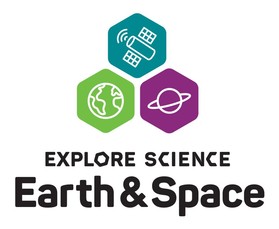 We received over 250 partner applications for a physical 2017 Explore Science: Earth & Space toolkit and have been diligently reading through them. Toolkit award announcements will be coming soon with toolkits being shipped by late January 2017 to successful applicants. Digital materials for the toolkit will be available for free download on nisenet.org in February.
Special opportunity for all Explore Science: Earth & Space toolkit recipients
All toolkit recipients are invited to register for a free four-week online workshop to prepare educators and other staff to present toolkit activities to public audiences. Presented by the NISE Network in partnership with the Astronomical Society of the Pacific, this online professional development will help participants to deepen their understanding of Earth and space science topics, gain confidence with strategies for engaging museum visitors with these topics, and develop a concrete plan for implementing toolkit activities tailored to your institution and community. Space is limited and will be granted on a first come, first served basis for eligible registrants. The deadline to sign up is Friday, January 20, or until the online workshop is filled to capacity. 
Learn more about this opportunity and how to apply
---
UPCOMING EVENTS
→ Upcoming online workshops: Staying connected to the Network and Community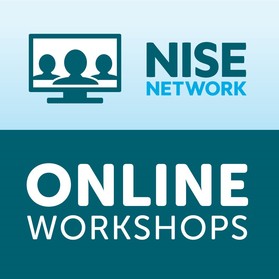 The NISE Network runs a series of free online workshops focused on helping partners share their work and learn from others in the Network. The aim of the online workshops is to increase the number of professional development opportunities available to our partners and create more channels for Network partners to learn from each other directly. 
View full details for upcoming online workshops and archived workshop recordings at http://www.nisenet.org/events/online-workshop. 
Tuesday, January 17, 2017
2 - 3 PM Eastern / 11 AM - 12 PM Pacific
Amateur astronomers, research scientists, and other experts are often enthusiastic volunteers eager to share their excitement for astronomy with the public. Learn how to find local experts and effectively collaborate with them to strengthen your astronomy and space science programs. 
Sign up for this one-hour online workshop
Friday, January 27, 2017 
2 - 3 PM Eastern / 11 AM - 12 PM Pacific
This online presentation and discussion will cover the science behind the 2017 total solar eclipse that will cross the continental United States from Oregon to South Carolina, and will invite NISE Network partners to share plans and ask questions of experts. 
Sign up for this one-hour online workshop
Tuesday, February 7, 2017
2 - 3 PM Eastern / 11 AM - 12 PM Pacific
This online discussion provides an overview of the hands-on STEM activities in your toolkit, tips for using training materials and forming local collaborations, and suggestions for marketing your events and programs. 
Sign up for this one-hour online workshop
Special opportunity for 2017 Explore Science: Earth & Space toolkit recipients
February 12 through March 9, 2017
All toolkit recipients are invited to register for a free four-week online workshop to prepare educators to present toolkit activities to public audiences. While the toolkit already includes everything facilitators will need to present the activities, this optional intensive online workshop experience will provide educators with more in-depth training, exclusive access to guest scientists, and connections with colleagues at other museums who are also implementing the toolkit activities at their institutions. 
Deadline to apply is Friday, January 20, 2017 or until online workshop is filled to capacity.
→ Generation Nano: Small Science, Superheroes competition now open
The National Science Foundation and the National Nanotechnology Initiative issue a challenge to high school students to design a superhero with nanotechnology-enabled gear that addresses one of four possible societal missions: nanotechnology for justice, relief, health, or the environment. Visit the 
Generation Nano page
 to learn about entry guidelines, timeline, prizes, nano resources, and much more! 
Entries are due by January 31, 2017.
PARTNER HIGHLIGHTS
→ 
Building with Biology on the Move with SELF International in Richfield, MN
By Bonnie Everts, SELF International, Inc.
In September, SELF International delivered informal STEAM (Science, Technology, Engineering, Art, Math) educational opportunities and resources directly to underserved communities through its mobile discovery program by hosting a Building with Biology hands-on event and forum at FLEX Academy in Richfield, Minnesota. Richfield has a large Latino population and FLEX Academy has a diverse enrollment with a majority representation of Latino students. By moving our free and accessible events into under-represented communities it allows us to overcome obstacles for students and their families to experience new educational exploration they might not otherwise have the opportunity to participate in. 
Read the full Partner Highlight about SELF International's mobile discovery program bringing STEAM opportunities to underserved audiences.
→ Bio Bistro Activity for BioBuilderClub Kick-off Event at Metropolitan Waterworks Museum, Boston
By Natalie Kuldell, BioBuilder Educational Foundation 
BioBuilderClub, a synthetic biology after-school program for high school teams around the country, kicked off the academic year on October 13th with an event held at Metropolitan Waterworks Museum in Boston, Massachusetts. Participants enjoyed the Bio Bistro Activity, which led to lively discussions about utilizing synthetic biology for potential team projects involving food. BioBuilderClub seeks continued museum collaborative opportunities, in particular, to host local teams for a celebration of their projects during the "Final Assembly" event. 
Read the full Partner Highlight to learn more about BioBuilder's involvement in synthetic biology education.
→ Building with Biology at The Ohio State University: Partnering with Community Organizations to Engage the Public in Science Learning
By Courtney Price, The Ohio State University
The Center for Applied Plant Sciences (CAPS) and the Arabidopsis Biological Resource Center (ABRC) at The Ohio State University (OSU) used the Building with Biology kit as an opportunity to engage in public outreach while building community partnerships. CAPS and ABRC have been exploring partnership opportunities with COSI, the science center in Columbus, Ohio, for the past few years. The hands-on activities included in the Building with Biology kit provided an ideal opportunity to work with COSI as a part of their annual Farm Days event, which brings the farm into the city for a five-day long celebration of agriculture and the opportunity to engage visitors in thought-provoking conversations about science. 
Read the full Partner Highlight for more about The OSU's collaborative Building with Biology event with their local science center.
Social media NISE Network partner shout-outs
---
FEATURED ON THE WEBSITE
→ Upcoming NISE Network Online Workshops
 - View NISE Net's Online Workshops Events Archive for upcoming online workshop details, as well as recordings and resources for past online workshops.
---
SCIENCE IN THE NEWS
→ 
Nano News 
Scientists accidentally discover efficient process to turn CO2 into ethanol 
Scientists at the Oak Ridge National Laboratory in Tennessee were attempting to find a series of chemical reactions that could turn carbon dioxide (CO2) into a useful fuel. During this process they instead discovered a chemical reaction and technology that directly converts CO2 into ethanol, which can be used to power generators and vehicles. The technology uses a new combination of copper and carbon arranged into nanospikes that act like tiny lightening rods on a silicon surface in the conversion process, which is operational at room temperature making this technology efficient for energy storage. Go to the full article for more information and to watch a short video on this conversion process.
How nanotechnology will change the future
Dr. Gamal Ahmed, Assistant Professor of Curriculum and Instruction at Cairo University in Egypt, spoke with IGI Global on how developments in nanotechnology are revolutionizing science in our era, having implications around the world - both positive and negative, and discusses the importance of integrating nanotechnology into educational curriculum. Read this short article by IGI Global.
→ Earth and Space News
NASA's peer reviewed EM Drive paper finally published
After months of speculation, the "impossible" Electromagnetic (EM) Drive propulsion system really does appear to work, with NASA's Eagleworks Laboratory team putting forward a hypothesis for how the EM Drive could produce thrust - something that seems impossible based on our current understanding of Newton's third law of physics - which states that everything must have an equal and opposite reaction. The EM Drive doesn't do this, or does it?
Learn more about how this propulsion system could power us to Mars in just 70 days
.
Excited about the new "Hidden Figures" movie coming out soon?
The new Hidden Figures movie, set to be released December 25th, features the story of Katherine Johnson and her fellow African-American female NASA colleagues, who served as the brains behind one of the greatest and ambitious space flight missions. Bring the excitement of their story to your classroom with the
NASA Modern Figures Toolkit
, which is a collection of resources and educational activities for students in grades K-12.
2016 ends with three supermoons
What better way to close out the end of the year than with the final of three recent full "super"moons. The term supermoon refers to a full moon that is closer to Earth than average. 
Watch this short video by NASA that explains how the alignment of the Earth, moon, and sun in orbit create supermoons
. Look up this December 14th for the last supermoon of the year.
NASA' Night Sky Network: What's up for December 2016
See Mercury, Venus, and Mars all month long and a New Year's Eve comet. With some luck, you may catch some Geminid and Ursid meteors, too [
learn more in this short video
].
→
Chemistry News
---
STEM THROUGHOUT THE YEAR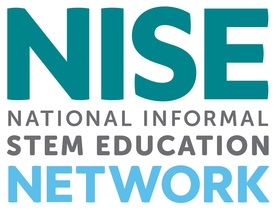 Keep your visitors warm this winter season with these hands-on activities and programs. For even more inspiration for year-long events and activities, visit 
http://www.nisenet.org/seasons
. 
Snow and snowflakes
Upcoming activities for the New Year
Celestial Events: 
meteor showers, lunar eclipses, full moons, planetary events, and more
---
Do you have something you would like to submit for inclusion in the NISE Network monthly e-newsletter? Please send your announcements, articles, or community opportunities to Kayla Berry at

[email protected]

.