---
NETWORK NEWS
---
Opportunity to participate in online train-the-trainer workshop to learn strategies for increasing publics' attitudes about chemistry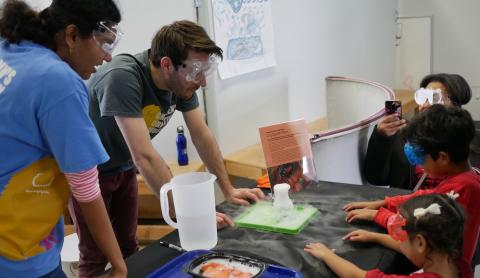 Are you a chemistry professional or informal science educator that shares your love of chemistry with your community? Apply to participate in a 5-week online, interactive workshop where you will learn best practices for using a framework for hands-on activities to increase publics' attitudes about chemistry. Four workshops will be hosted in fall 2020 through winter 2021. Read more about this workshop opportunity, eligiblity, and application deadlines.
Honoring the 30th anniversary of the Americans with Disabilities Act (ADA)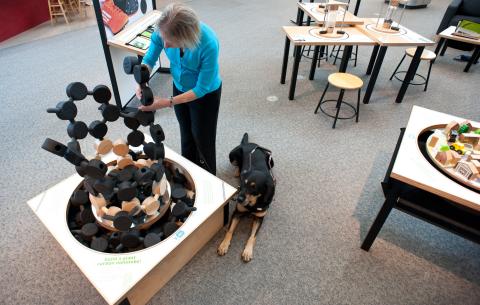 This summer marks the 30th anniversary of the ADA, which is a civil rights law that prohibits discrimination against individuals with disabilities in all areas of life. To honor 30 years of progress in access and inclusion, the NISE Network takes a moment to highlight efforts we've made to engage our audiences without discrimination, and look forward toward continuing this work together as a Network. 
---
UPCOMING EVENTS
---



Celebrating National Chemistry Week 2020 virtually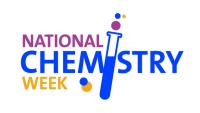 Celebrate National Chemistry Week October 18-24 and its theme, Sticking with Chemistry, with all new resources to support virtual events and hands-on science outreach activities that can be done from home. Learn more, start planning your NCW 2020 event, and explore NISE Network resources with connections to the "sticky" theme.
International Observe the Moon Night — September 26th
This year's International Observe the Moon night takes place September 26th. Explore the many ways you can get involved, including virtual events or participating from home, and resources to support events. The NISE Net also has a collection of Moon resources you may find useful. 
---
ONLINE WORKSHOPS
---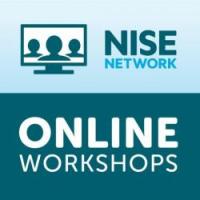 The NISE Network hosts free online workshops as professional development opportunities for our partners to share with and learn from each other. Online workshops take place on Tuesdays at 2-3pm Eastern / 11am-12pm Pacific. View upcoming online workshops at nisenet.org/events. 
Upcoming fall online workshops
Join the NISE Network and its partners as they share lessons learned from a physically distanced summer due to COVID and its implications on museum school outreach and field trips, explore NISE Net's new challenge-based Moon Adventure Game, and take a behind-the-scenes tour of NASA's MoonLab.​ 
Tuesday, September 15, 2020
2-3pm Eastern / 11am-12pm Pacific
In light of the impact of COVID-19 on all of our communities, NISE Network partners were forced to re-imagine and create new ways to engage their audiences in Earth and space programming using the Explore Science: Earth and Space toolkit activities. Join us and your fellow NISE Network partners to hear some of the valuable lessons learned from a physically distanced summer of Earth and space public engagement and how we're all gearing up for a continuation into the fall. Learn more and register
Tuesday, September 29, 2020
2-3pm Eastern / 11am-12pm Pacific
The 2020-2021 school year is bound to look different than it has in past years as some schools have already moved to online learning. Given the uncertainty of the next few months what role can NISE Network partner organizations play with their local school's outreach and/or virtual field trips? Learn more and register
 
Tuesday, October 13, 2020
2-3pm Eastern / 11am-12pm Pacific
How do engineers and scientists prepare to return to the moon?  By placing 6 tons of simulated lunar regolith in one of the coolest "sandboxes" on Earth.  This online workshop covers the science behind several of the 2020 Explore Science: Earth & Space Toolkit B activities. After a brief overview of how this toolkit focuses on the moon, our guest presenter, Joe Minafra, Lead for Innovation and Technical Partnerships for the Solar System Exploration Research Virtual Institute at NASA Ames Research Center, will show us his lab, a simulated lunar landscape, and answer questions about how NASA uses his lab to test equipment to explore the moon. Learn more and register
 
Tuesday, October 27, 2020
2-3pm Eastern / 11am-12pm Pacific

In the NISE Network's new Moon Adventure Game, players will work together to solve a series of challenges grounded in real science about living and doing research on the Moon. Members of the team that developed the game will introduce the game's learning objectives, provide an overview of the materials and professional development resources, and prototype testers will share their experiences including adaptations for early childhood visitors. Learn more and register 
---
PARTNER HIGHLIGHTS
---
Reopening the world's largest children's museum — examples of best practices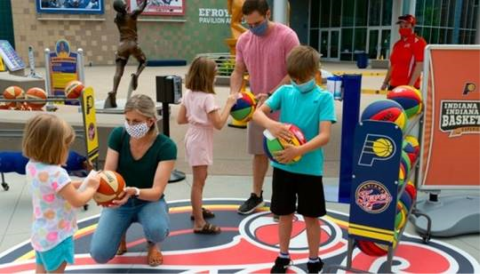 ​
The Children's Museum of Indianapolis re-opened in July 2020. Re-opening the world's largest children's museum during a pandemic may seem next to impossible but with tireless efforts from staff across all departments pitching in to ensure new safety and cleaning procedures are followed, their doors have successfully remained opened. Read more about how the Children's Museum of Indianapolis is the same museum you love but with new ways to keep you safe.

Hawaii Science and Technology Museum Working Hard to Bring STEM and NISE to the Big Island of Hawaii in Challenging Times!


​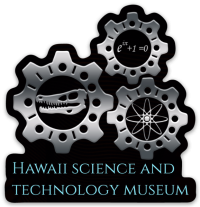 Though recent times have been challenging, the Hawaii Science and Technology Museum continues to serve its community through various partnerships that support educational and research programs such as providing science kits for over 800 students, the launch of a small satellite into Earth's orbit, and a virtual expo that will feature and promote innovation in the Hawaii Island community. Read more about the wide-ranging programming from the Hawaii Science and Technology Museum.
---
COMMUNITY RESOURCES AND ANNOUNCEMENTS
---
Explore Night Sky Network's new virtual engagement resources
Join the NASA Night Sky Network on September 10th at 6pm PT (9pm ET) to hear about this year's activities for International Observe the Moon Night. Come learn more about the program, and how you and your club or institution can participate. Join the livestream of this webinar on the Night Sky Network Channel.
 
National Girls Collaborative Project has announced the release of the If/Then

®

Collection!
Images that illustrate professionals in STEM fields have long underrepresented women and gender minorities, making it difficult for educators to develop compelling visual content that allows girls to see themselves engaging in science. NGCP is taking a huge step to change that with this free online catalog of images, videos, and more!
---
STEM THROUGHOUT THE YEAR
---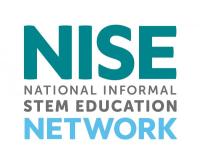 ​Discover activity ideas for incorporating current science, engineering, and technology content into events, special programming, holidays, and seasonal activities by visiting http://www.nisenet.org/seasons/.

September
​Upcoming events
---
SCIENCE IN THE NEWS
---
Earth and Space News
Mud volcanoes and a buried ocean: Scientists say asteroid Ceres is surprisingly active
Data from NASA's Dawn spacecraft could indicate evidence of buried liquid on the asteroid Ceres, but more data is needed.

​A 'dent' in Earth's magnetic field puzzles scientists
Scientists have known about the weak spot in Earth's magnetic field for several decades, but new research suggests this anomaly is growing. A weakening magnetic field could cause glitches or permanent damage to Earth-circling satellites that fly through the region.

Shooting Stars: What we know and still need to find out about the Perseid meteor shower
This annual meteor shower  is caused when Earth passes through a stream of dust and rocks - meteoroids - left behind by a comet orbiting the Sun. The dust left behind by the comet allows scientists to continue to learn about the evolution of the dust in the solar system and how these particles may pose a threat to spacecraft. 
Sustainability News
The 'solar canals' making smart use of India's space
Traditionally India has relied on coal-fired power plants, which generated 72% of the country's electricity in 2018 - 2019. But with some clever thinking, parts of India are utilizing open space over canals to generate solar energy above while cooling the water below.
---
NATIONAL MEETINGS AND CONFERENCES
---
Virtual Association of Science-Technology Centers (ASTC) 2020 Annual Conference
October 17-20, 2020
Stay current on ASTC 2020 updates

National Science Teaching Association (NSTA) Conferences
Learn more about upcoming conferences
---