---
UPCOMING EVENTS
---
4/19-4/24: Celebrate Earth Week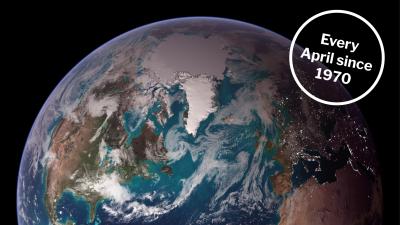 The NISE Network has compiled a selection of resources to help plan your Earth Day celebration wherever your learners are! Explore the NISE Network Earth Day page to find at-home-friendly activities, videos, e-books, sustainability themed activities, and more. nisenet.org/earthday
April is Citizen Science month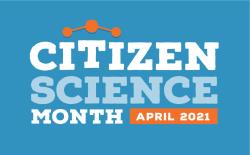 April is Citizen Science month! In addition to bridging gaps between the general public and the scientific community. For a list of Citizen Science programs and ideas of how to participate visit: scistarter.org/citizensciencemonth 
---
NEW OPPORTUNITY
---
Apply to host a NASA-supported Webb Space Telescope Community Event - applications due May 16, 2021

NASA wants to help you celebrate the launch of the Webb telescope when it is scheduled to launch in October. Applications are due May 15, 2021. Learn more at the upcoming May 4th online workshop and visit the NISE Network website. 
---
ONLINE WORKSHOPS
---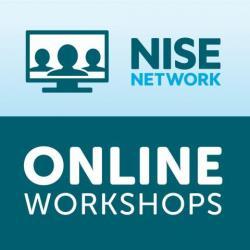 The NISE Network hosts free online workshops as professional development opportunities for our partners to share with and learn from each other.

Online workshops take place on Tuesdays from 2-3pm Eastern / 11am-12pm Pacific. View upcoming online workshops at nisenet.org/events. 

May 4th, 2021
2-3pm ET | 11am-12pm PT
Engaging audiences in the launch of the James Webb Space Telescope
Learn about the resources that you can use to engage the public in celebration of the launch. We will be joined by members of the Space Telescope Science Institute, who will provide an overview of the science and engineering behind Webb, information about a new opportunity to apply for NASA support for community events, and connections to public engagement activities.
Learn more and register.

June 8th, 2021
2-3pm ET | 11am-12pm PT
Reconnect and re-engage with the NISE Network - an overview of projects and time to reconnect
Join us for this opportunity to reconnect and re-engage with your NISE Network friends and colleagues. We will have a brief overview of the Network and an update on projects, including an all-new funded opportunity to participate in a project-based professional learning community focused on making Earth & Space science more inclusive and relevant.
Learn more and register.
---
PARTNER HIGHLIGHTS
---
7th annual Nantucket Science Festival | Maria Mitchell Association, MA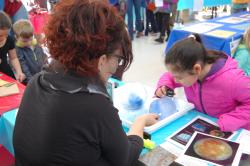 Since 2015, the Maria Mitchell Association along with the Nantucket Community School have offered an annual Science Festival for learners of all ages. The festival is the largest off-season event and offered many hands-on discovery stations, including some that are inspired by various NISE Network kits and activities. Due to COVID-19, organizers of the festival had to quickly pivot to a virtual format. Taking lessons from 2020, the team amplified the 2021 Science Festival with fresh ideas and week-long activities such as: a live citizen science training with the local Zoo, a town-wide Robot scavenger hunt, take-home science kits, and much more! Read more about the innovation behind the Nantucket Science Festival and all of their 2021 activities.  

McWane Science Center's nanoscience, lasers, and virtual Birmingham SCI Café | Birmingham, AL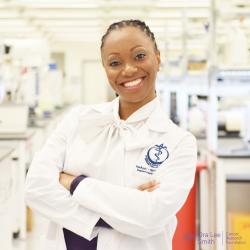 The Birmingham SCI Café is a joint collaboration between the McWane Science Center and the Research Civitan at the University of Alabama at Birmingham. For years, the event was in-person and featured a fireside chat with local scientists. With the transition to an on online platform due to COVID-19, the Birmingham SCI Café has been able to expand its range of guests to scientists across the country including Dr. Hadiyah-Nicole Green, who developed new cancer treatment technology. Read more about McWane Science Center's Birmingham SCI Café series and Dr. Green's groundbreaking work.

Space St. Croix brings content from "Mission: Control the Spread" exhibit to Hudson Area Public Library in Hudson, WI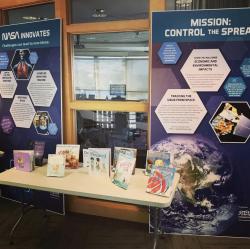 Space Center's temporary exhibit "Mission: Control the Spread" explores how crisis sparks innovation and how NASA is helping with the response to COVID-19.  Recently, Space St. Croix had the opportunity to showcase content from this exhibition to the Hudson Public Library. The exhibition consists of graphic panels and features the story of how NASA scientists help combat COVID-19, how viruses work, and why astronauts study vaccines in space. Read more about the new exhibition.  

The Virgin Islands Children's Museum helps children explore, play, and discover at home! | St. Thomas, VI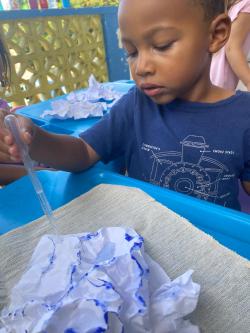 To stay connected to their community the Virgin Islands Children's Museum (VICM) developed the "At Home Discovery Kit" program while the museum was closed due to the COVID-19 pandemic. Most kits were provided free of charge to low-income families. Read more about VICM's "At Home Discovery" kits and their impact on their community!
---
FEATURED ON THE WEBSITE
---
NISE Network online workshops
View the recordings and resources from recent NISE Net online workshops:
---
COMMUNITY RESOURCES AND ANNOUNCEMENTS
---
2021 Community Trees Challenge: April 15-May 15

Join NASA & Globe Observer's Community Trees Challenge webinar on April 16. Learn why trees and tree height are so important to NASA and the entire Planet. You will find out how to participate in the 2021 GLOBE community challenge and how to build a hand-held clinometer using everyday materials. Sign-up for the free webinar here.
---
STEM THROUGHOUT THE YEAR
---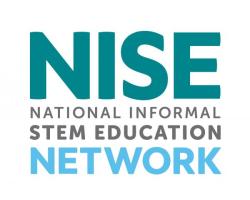 Discover activity ideas for incorporating current science, engineering, and technology content into events, special programming, holidays, and seasonal activities by visiting http://www.nisenet.org/seasons/.

April
Citizen Science Month

National Kite Month

Global Astronomy Month

​National Poetry Month

NASA's Night Sky Network - 

Monthly astronomical events

3/27-4/4: NanoDays

4/10: Yuri's Night

4/12-4/16: Black Hole Week

4/16: Citizen Science Day

​4/22: Earth Day

​4/25: DNA Day
​May
​National Physical Fitness and Sports Month

Asian American and Pacific Islander Month

5/4: May the Fourth be with You

5/3-5/9: National Children's Book Week

5/16: International Day of Light

5/17-5/23: National Week of Making

5/18: Museum Day

5/20: Global Accessibility Awareness Day

5/26: National Paper Airplane Day
---
SCIENCE IN THE NEWS
---
Earth and Space News
NASA's Ingenuity Mars Helicopter has emerged from its first night on the surface of Mars. Making it through the frigid Martian temperatures after being deployed by NASA's Perseverance rover is a major milestone for the small rotor-craft. Check out the NASA Mars Perseverance page for the latest news and images from Mars and learn about the upcoming Ingenuity helicopter designed to test powered flight on another world for the first time. 
Learn more about Mars public engagement materials. nisenet.org/mars
Chemistry News
New video series by the National Academies of SciencesLabX - Chemists in the Kitchen. Gather your ingredients and preheat your ovens, LabX has launched Chemists in the Kitchen! Each episode of this new short-form video series will feature a rotating cast of chemists completing a variety of culinary tasks while tossing a bit of chemistry along the way.

Synthetic Biology News
Synthetic biology could conserve shark populations. Sharks are hunted for many purposes including for an oil called squalene found in shark livers; squalene from sharks is used in creams, lotions, and oils. Scientists have now developed a commercial product produced by sugarcane called squalane. 

Sustainability News
Earth Day 2021: What we can learn from the past year. In honor of Earth Day on April 22, the Earth Institute has a variety of great events and stories lined up for the entire month of April. In addition, NASA has a variety of Earth Day activities including live talks, games, videos, and more. Find more Earth Day public engagement and professional development resources. nisenet.org/earthday 

Nanotechnology News
At the Birmingham Alabama SCI Café, hosted by McWane Science center, Dr. Hadiyah-Nicole Green discussed the development of Laser Activated Nano-Therapy (LANT) canter treatment. LANT treatment platform works by shining a laser light on a cancer tumor that has been injected with non-toxic nanometer-sized particles Read the Partner Highlight on the NISE Network website, and view the recorded event on the McWane website. Find more public engagement materials about nanoscale science here. 
---
NATIONAL MEETINGS AND CONFERENCES
---
Virtual Association of Children's Museums (ACM) 2021 InterActivity
May 13-28, 2021
Stay current on ACM 2021 updates

Virtual Association of Science-Technology Centers (ASTC) 2021 Annual Conference
October 5-7, 2021
Stay current on ASTC 2021 updates

Visitor Studies Association Conference 2021
July 13-15, 2021
Stay current on VSA 2021 updates

National Science Teaching Association (NSTA) Conferences
Learn more about upcoming conferences