SEPTEMBER 2022  
---
NETWORK NEWS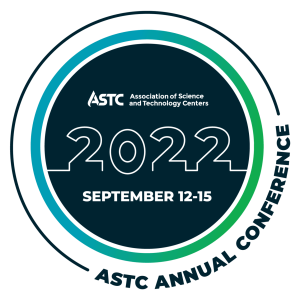 NISE Network Events at the ASTC Conference
If you are attending the ASTC Conference September 11-15th, we hope to connect with you in person in Pittsburgh!
Please join us for:
Networking Happy Hour,
Sunday, September 11, 7pm 

NISE Network Booth (#301) Monday & Tuesday, September 12-13

NISE Network Partner Breakfast,
Thursday, September 15, 7:30am-9am

And many sessions and posters
See all the details and a list of NISE Network project-related sessions and posters at nisenet.org/ASTC2022
Please check back as rooms and times are updated.
 
---
UPCOMING EVENTS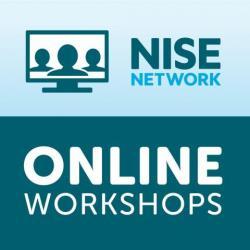 Online Workshops
The NISE Network hosts free online workshops as professional development opportunities for our partners to share with and learn from each other. Online workshops take place on select Tuesdays at 2pm-3pm Eastern. View upcoming online workshops at nisenet.org/events
• Tuesday, October 25, 2022, 2-3pm Eastern
Kick-Start Your Planning for 2023 and 2024 Solar Eclipse Events
The 2023 Annular Solar Eclipse (October 14, 2023) and the 2024 Total Solar Eclipse (April 8, 2024) are right around the corner! During both events, all of North America will have at least a partial solar eclipse. Join this online workshop to learn more about the science of solar eclipses and the many resources available to engage your audiences in these exciting celebrations.
Learn more and register
---
PARTNER HIGHLIGHTS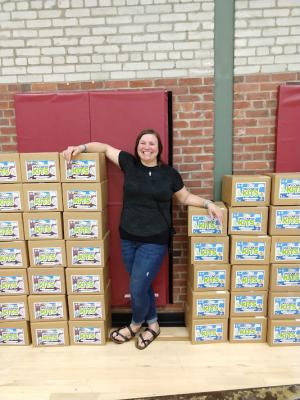 Maine Discovery Museum Uses 10 Years' Worth of Kits and Collaboration to Inspire Programming Shifts During COVID-19 Pandemic
When COVID first hit our community in the spring of 2020, the Maine Discovery Museum in Bangor, Maine was completely blindsided. Having no infrastructure to pivot to meaningful digital content creation and delivery we had to get creative, and fast! But we weren't alone, and we were not without resources! The Maine Discovery Museum has been part of the NISE Network since 2010, and when we needed them most, the amazing benefits of being part of the NISE Network and its vast and solid foundation of the highest quality STEM resources really delivered. 
Read more
---
FEATURED ON THE WEBSITE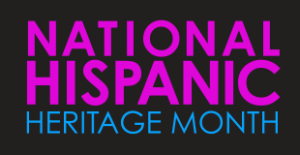 National Hispanic Heritage Month is September 15 - October 15, 2022. The NISE Network has compiled a list of resources to help plan programming that includes and celebrates the American Latino community. 
https://www.nisenet.org/spanish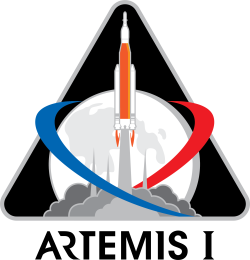 NASA's Artemis I  - Despite being delayed, you can still celebrate our return to the Moon and engage your audiences with these 
Moon and Artemis resources
NASA's DART (Double Asteroid Redirection Test) mission is scheduled for impact September 26, 2022, 7:14pm Eastern. The mission will be impacting an asteroid to adjust its speed and path. DART is a test and the target asteroid is NOT a threat to Earth. Explore resources about Asteroids, Comets, Meteors, and Meteorites and more from Museum Informal Education Alliance (free login required).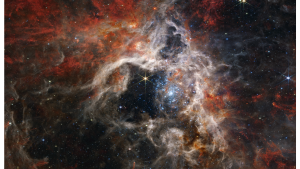 Webb Space Telescope 
images continue to impress and amaze us all. Explore ways to engage your audiences with new discoveries using these Webb Space Telescope resources

The Near-Infrared Camera view of the Tarantula Nebula shows the most active star-forming region appears to sparkle with massive young stars, appearing pale blue.

 
Recorded NISE Network online workshops
View the recordings and resources from recent NISE Net online workshops:
Webb Space Telescope First Images - How to Engage Audiences with New Discoveries (recorded 8/2/22)


View the recording
Tools for Engaging Communities and Incorporating Diversity, Equity, Access, and Inclusion Practices (recorded 7/19/22) 
View the recording
Looking for an easy way to discover resources on the nisenet.org website?
Check out our "Browse by Themes and Topics," featuring curated collections of hands-on activities and resources by themes and STEM topics: nisenet.org/browse-topic
---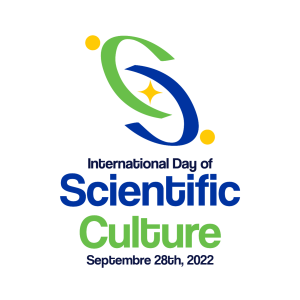 COMMUNITY RESOURCES AND ANNOUNCEMENTS
International Day of Scientific Culture (IDSC)
Many institutions around the world are enthusiastically organizing their respective activities to celebrate the IDSC on September 28th.
Learn more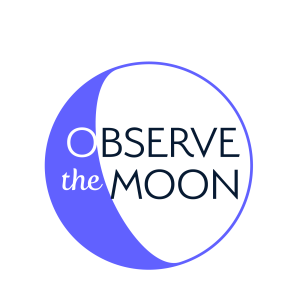 International Observe the Moon Night (October 1)
Observe the Moon Night is an annual worldwide public engagement program that encourages observation, appreciation, and understanding of our Moon and its connection to planetary science and exploration. Sign up to host an October 1, 2022 event. Explore Moon resources.
NASA Funding Opportunity
NASA Teams Engaging Affiliated Museums and Informal Institutions (TEAM II) is now accepting proposals for the new Community Anchor Awards for TEAM II (ANCHR), designed to support institutions in strengthening themselves as a local NASA STEM informal education community resource. Proposals due October 18, 2022. Learn more 
Association of Children's Museums InterActivity Session Proposals 
The Association of Children's Museums InterActivity conference takes place April 26-28, 2023 in New Orleans, LA. Session proposals are due by September 16, 2022.
Learn more 
Eclipse Ambassador Applications Open 
If you know an undergraduate student or amateur astronomer who would like to share their passion for space science and solar eclipses with your community, the application to become a NASA Partner Eclipse Ambassador is now open!
eclipseambassadors.org
Solar System Ambassador Applications Open 
Applications are open September 1-30th
Learn more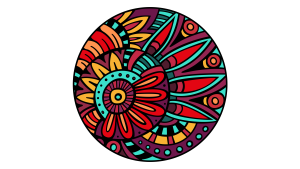 Cambio Applications Open
Cambio (means change in Spanish) is welcoming applications from museums to participate in its year-long professional development experience. Cambio supports museum teams in shifting their practice to create STEM experiences that are culturally relevant, responsive, and sustaining to Latinx audiences. Apply by November 1.
Learn more 
COVID-19 Coronavirus and Vaccine Resources 
NISE Network continues to compile resources as the situation continues to evolve: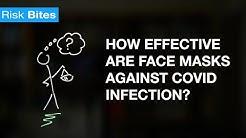 How Effective are Face Masks Against COVID Infection?




A new video from RiskBites takes a look at the most recent science 

Watch the video
---
---
SCIENCE IN THE NEWS
---
SPACE NEWS
Talk about out of this world! The Webb Space Telescope has made its first direct image of a planet outside of our solar system.
Read more
Webb has also captured the first clear evidence for carbon dioxide in the atmosphere of a planet outside the solar system.
Read more
NISE Network resources: 

• Webb Space Telescope resources
---
SYNTHETIC BIOLOGY NEWS
A plan to bring the Tasmanian tiger back from extinction raises many questions. A private company hopes to bring back this dog-like marsupial that humans have hunted to extinction. Should they?
Read more
NISE Network resources: 
• Building with Biology activities
• Building with Biology: Introduction to Synthetic Biology and Society Video
---
SUSTAINABILITY NEWS
The tantalizing idea behind solar windows is that the vertical surfaces on the outside of just about any building could generate electricity. But first, researchers and companies need to figure out how to take this product from the lab to the factory.
Read more
NISE Network resources: 
---
SCIENCE COMMUNICATION
Public perceptions of science and technology in the United States affect many aspects of civic life. A recent report provides insights into public confidence in science, understanding of scientific research principles, and Americans' engagement with science through media, scientific activities, or children's science activities. Confidence in science remains high among Americans: 89% of Americans believe scientists work to make life better for the average person. 
Read more
NISE Network resources: 
---
NANOTECHNOLOGY NEWS
A new implantable device can help with pain without opiods. This tiny device acts like a miniaturized ice pack applied directly to a single nerve. 
Read more
NISE Network resources: 
• Health and Medicine resources
---
---
STEM THROUGHOUT THE YEAR
Discover activity ideas for incorporating current science, engineering, and technology content into events, special programming, holidays, and seasonal activities by visiting: nisenet.org/seasons
SEPTEMBER
OCTOBER
---
---
NATIONAL MEETINGS AND CONFERENCES​​​