APRIL 2023     
---
NETWORK NEWS
---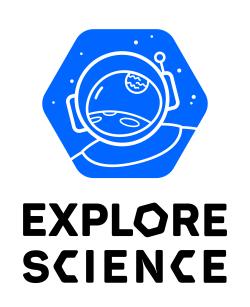 Apply for Voyage through the Solar System kit by May 15, 2023 
The NISE Network is pleased to offer 350 free physical Explore Science: Voyage through the Solar System activity kits to eligible institutions in the United States. This new kit focuses on NASA's ongoing efforts to send future astronauts to the Moon, Mars, and beyond. Applications are due by May 15, 2023. This physical kit will include all the materials for three hands-on STEM activities designed to complement the NISE Network Explore Science: Earth & Space toolkits. Read the overview to learn more about the eligibility requirements and application instructions.
Learn more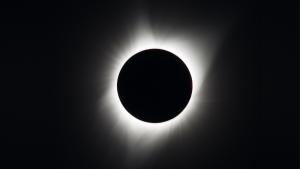 Two major solar eclipses are coming to North America in 6 months and 1 year from now! 
Now is a good time to be planning for the Saturday, October 14, 2023 annular solar eclipse and the Monday, April 8, 2024 total solar eclipse public engagement events. Even if you are not located on the path of totality, people throughout North America will be able to see a partial eclipse. New resources are available and we will be continuing to add more.
nisenet.org/solareclipse
---
UPCOMING EVENTS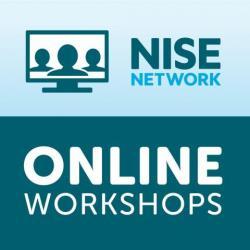 Online Workshops
The NISE Network hosts free online workshops as professional development opportunities for our partners to share with and learn from each other. Online workshops take place on select Tuesdays at 2pm-3pm Eastern. View upcoming online workshops at nisenet.org/events
• Tuesday, May 9, 2023
   2-3pm Eastern
Take A Voyage through the Solar System with the NISE Network 
The NISE Network has a new physical kit with hands-on activities based on NASA's continuing pursuit of human exploration of the Moon and Mars! The application is now open for the Explore Science: Voyage through the Solar System kit, which includes three new hands-on activities as well as training materials and a mobile app to launch users further into the solar system. In addition, we will hear an update regarding the Artemis mission and learn about resources to celebrate and connect this exciting mission to our new Moon resources!
Learn more and register 
Association of Children's Museums
InterActivity Conference 
April 26-28, 2023
The NISE Network will be at booth #37 in the exhibit hall and we look forward to connecting with conference attendees in person!
Learn more
---
PARTNER HIGHLIGHTS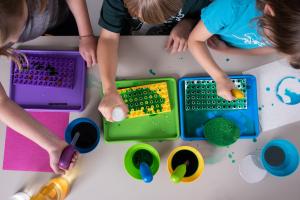 Early Explorers at Spark! Imagination and Science Center in Morgantown, West Virginia
Inspired by the NISE Network's, Exploring Science Practices: Early Exploration hands-on activity for early learners, Spark! Imagination and Science Center in Morgantown, West Virginia created its Early Explorers program. Early Explorers is a drop-in, hands-on science program for kids 4 and younger and their grown-ups. Each Early Explorers program has a unique theme with 2-3 hands-on activities that explore that theme. Themes have included Simple Machines, Measuring, Rainbow Lab, Shadows, and much more. Spark uses a mix of NISE Network activities and supplemental activities for these programs.
Learn more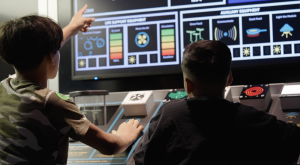 Mission Future exhibition opens at Arizona Science Center
Mission Future: Arizona 2045 is a 2,500 square foot interactive exhibition developed by Arizona State University (ASU) in collaboration with Arizona Science Center, NASA, and numerous additional local and national partners. Mission Future integrates authentic Earth and space science, imaginative storytelling, an immersive environment, and hands-on activities to explore what Arizona might be like in the year 2045. Told through the perspective of five diverse characters from the future, the exhibition explores some of the ways climate change will affect life on our home planet, as well as some of the opportunities future humans will have to study, live, and work off Earth.
Learn more and watch the 2.5 minute video
---
FEATURED ON THE WEBSITE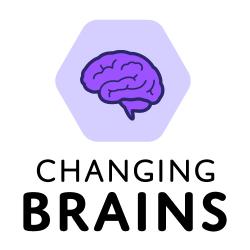 Changing Brain activities 
Try the NISE Network's new set of activities to inspire reflection and conversation about future neurotechnologies. All the new activities include training videos and easily sourced materials
Learn more
Making Waves with Radio activities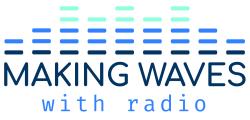 Try the NISE Network's new set of activities to engage public audiences about radio technologies including Wi-Fi, cell phones, and satellites. Each activity includes a training video and materials in both English and Spanish. 
Learn more
Big event resources
• Earth Day resources for engaging your community
• Quantum resources for engaging your community
• Solar eclipse resources for planning your 2023 and 2024 community engagement events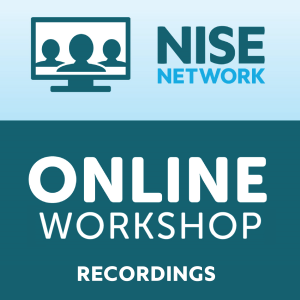 Recorded NISE Network online workshops
View the recordings and resources from past NISE Net online workshops:
Looking for an easy way to discover resources on the nisenet.org website?
Check out our "Browse by Themes and Topics," featuring curated collections of hands-on activities and resources by themes and STEM topics: nisenet.org/browse-topic
---
COMMUNITY RESOURCES AND ANNOUNCEMENTS
Culturally Inclusive Planetary Engagement Workshops
Informal educators are invited to apply to attend an in-person workshop focused on engaging Black and Latinx audiences in planetary science. Stipends up to $300 are available. Upcoming locations in 2023: New Orleans, LA; Mountain View, CA; Miami, Fl; New York NY; Boulder, CO; and Puerto Rico.
Learn more
NOAA Climate Literacy Guide Listening Session
To inform development of the third Climate Literacy Guide, a listening session, hosted by NOAA's Climate Program Office, will take place on April 17th.
Learn more
Big Astronomy Community Day (April 29)
Learn how to show the Big Astronomy film at your facility and get the toolkit from Night Sky Network.
Learn more
Citizen Science Month Webinars
As part of Citizen Science Month, Science Friday and SciStarter are offering a series of free webinars in April for educators and caregivers interested in investigating biodiversity and sharing hands-on science with kids.
Learn more
Gordon Research Conference on Visualization in Science and Education
Registration is now open for this interdisciplinary conference July 16-21, 2023 in Lewiston, Maine. Financial support for attendance to early career professionals who apply prior to June 5th and propose a poster presentation may be available.
Learn more
Interested in one of our exhibitions?
There's a waiting list for that!
If you are interested in hosting the Nano exhibition, or the Sun, Earth, Universe exhibition, please reach out to Christina Leavell, NISE Network Community Manager, to be added to a waiting list.
---
---
SCIENCE IN THE NEWS
---
SYNTHETIC BIOLOGY NEWS
The recent international summit on human genome editing in London put the spotlight on a Mississippi woman who was the first person with sickle cell disease to be treated with a gene-editing technique known as CRISPR. Learn how her life has been transformed with CRISPR. 
Learn more
NISE Network resources: 
• Building with Biology activities
• Should We Edit the Genome? forum
• Editing Our Evolution: Rewriting the Human Genome forum
---
SPACE NEWS
NASA announces ARTEMIS II crew who will travel around the Moon on the first crewed mission on NASA's path to establishing a long-term presence at the Moon for science and exploration. 
Learn more
NISE Network resources: 
---
NEUROSCIENCE NEWS
What makes me me? What areas of neuroscience research will help the most people? When you open a conversation with people about the brain, a wellspring of wonder—and sometimes worry—pours out. A recent American Association for the Advancement of Science (AAAS) panel session focused on public engagement and co-creating the future of neuroscience. 
Learn more
 
NISE Network resources: 
• Brain and Neuroscience resources
---
NANOTECHNOLOGY NEWS
A recent video from the Veritasium YouTube channel explored adhesives based on gecko skin and featured interviews with scientists about the science of gecko adhesion and different ways that can be harnessed to create new materials.
Watch the video
NISE Network resources: 
---
CLIMATE NEWS
The latest Intergovernmental Panel on Climate Change (IPCC) report has been compiled by hundreds of scholars and approved by the representatives of 195 countries. The most striking sentence in the report states: "There is a rapidly closing window of opportunity to secure a livable and sustainable future for all (very high confidence)." A New York Times article states "The report is sobering, gut-wrenching and above all, practical. Its clearest takeaway: The continued use of fossil fuels is harming all of us, and harming some of us a lot more."
Read more
NISE Network resources: 
• Exploring Earth: Rising Sea activity 
• Climate Resiliency forms including flooding
---
CHEMISTRY NEWS
Chemists have discovered a new form of carbon called graphullerene. This version of carbon made up of layers of linked fullerenes peeled into ultrathin flakes from a larger graphullerite crystal (much like how graphene is peeled from crystals of graphite).
Read more
NISE Network resources: 
• Balloon Nanotubes (Giant Hanging Model)
• Exploring Materials - Graphene activity
---
---
STEM THROUGHOUT THE YEAR
Discover activity ideas for incorporating current science, engineering, and technology content into events, special programming, holidays, and seasonal activities by visiting: nisenet.org/seasons
APRIL
May
May the Fourth Be With You - Star Wars Day (May 4)

National Paper Airplane Day (May 26)
---
NATIONAL MEETINGS AND CONFERENCES​​​